Map of New York – Cities and Roads
New York Maps
New York State Cities
About the map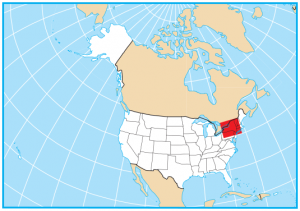 This New York map displays cities, roads, rivers and lakes. For example, New York City, Buffalo and Rochester are major cities in this map of New York.
New York City is the largest city by population in the entire country. It's nicknamed the "Big Apple". New Yorkers are proud people and are recognized as the city that never sleeps.
New York is the root of American history because Ellis Island is where most Europeans entered the country. The state of New York has everything. Central Park is an urban oasis, ballparks, and zoo. Empire State Building is a 103-story observatory. Not to mention, the state of New York even has an enormous outdoor concert at Woodstock.
State capital
Albany
Major cities and towns
New York
Buffalo
Rochester
Syracuse
Yonkers
Albany
Auburn
Binghamton
Elmira
Ithaca
Jamestown
Newburgh
Niagara Falls
Poughkeepsie
Rome
Saratoga Springs
Schenectady
Troy
Utica
Watertown
White Plains
Levittown
Cheektowaga
Irondequoit
Middletown
North Tonawanda
Hempstead
Amsterdam
Bath
Catskill
Corning
Cortland
Dansville
Dunkirk
Endicott
Fredonia
Fulton
Geneva
Glens Falls
Gloversville
Hornell
Hudson
Ilion
Johnstown
Kingston
Lockport
Malone
Massena
Monticello
Newark
Ogdensburg
Oneida
Oneonta
Oswego
Plattsburgh
Potsdam
Seneca Falls
Sidney
Tupper Lake
Wellsville
Saranac Lake
Montauk
Lake Placid
Olean
Long Lake
Norwich
Peekskill
Geneseo
Interstate highways
Interstate-81 (I-81)
Interstate-84 (I-84)
Interstate-86 (I-86)
Interstate-87 (I-87)
Interstate-88 (I-88)
Interstate-90 (I-90)
Interstate-390 (I-390)
Lakes, rivers and creeks
Lake Champlain
Hudson River
Oneida Lake
Delaware River
Lake Ontario
Lake Erie
Atlantic Ocean
Susquehanna River
Cayuga Lake
Seneca Lake
Black River
Lake George
Long Island Sound
Landmarks in New York
Catskill Mountains
Adirondack Mountains
Slide Mountains
Mount Marcy
Long Island
References
A physical map of the United States that features mountains, plateaus, lakes, rivers, cities and capitals. It includes inset maps for Hawaii and Alaska.
This US time zone map shows the six time zones of the United States such as the Eastern, Central, Mountain, Pacific, Alaska and Hawaii-Aleutian time zones.
This map of USA displays states, cities and census boundaries. An elevation surface highlights major physical landmarks like mountains, lakes and rivers.
Free US Maps
Select a state to view its map