West Virginia Lakes and Rivers Map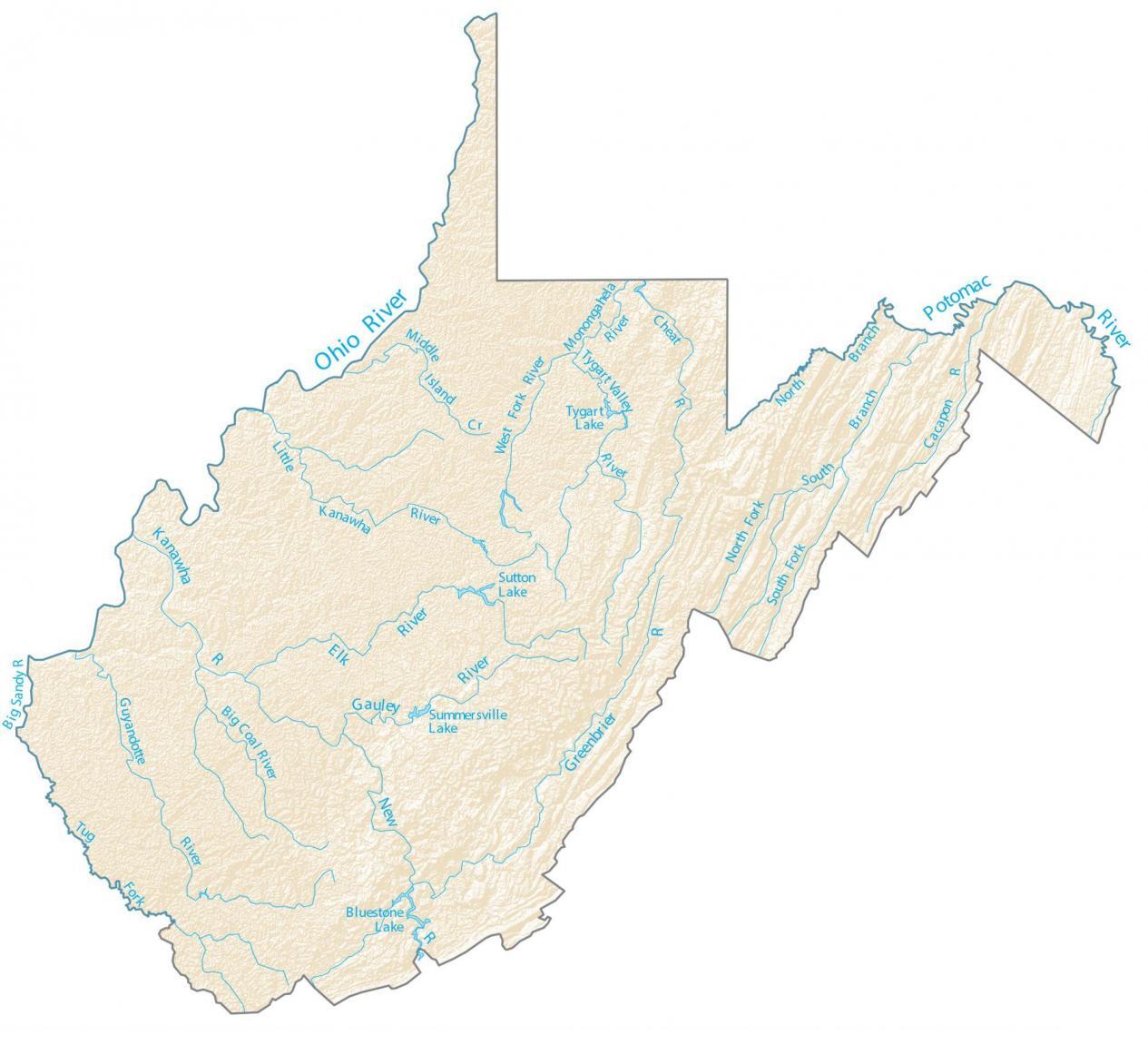 About the map
In this map, you will find major rivers, reservoirs, and lakes of West Virginia like Summersville Lake. In general, rivers in West Virginia flow into the Gulf of Mexico and the Atlantic Ocean.
The longest rivers in West Virginia are the Ohio River, New River, and Potomac River. It's the Ohio River that separates West Virginia from the state of Ohio. Finally, it's the Potomac River that creates the border for Maryland.
Summersville Lake, Stonewall Jackson Lake, and Bluestone Lake are the largest lakes in West Virginia. All three lakes exceed 2,000 acres in the area. But some of the best adventures can be found at New River like whitewater rafting and family rafting.
West Virginia map collection
You are free to use our lakes and rivers map of West Virginia for educational and commercial uses. Attribution is required. How to attribute?
West Virginia lakes, rivers and reservoirs
Lakes and reservoirs
Sutton Lake
Bluestone Lake
Tygart Lake
Summersville Lake
Rivers and streams
New River
Kanawha River
Potomac River
Ohio River
Elk River
Gauley River
Greenbrier River
Guyandotte River
Little Kanawha River
Cheat River
Tygart Valley River
West Fork River
Big Coal River
Monongahela River
Cacapon River
Big Sandy River
Middle Island Creek
References