Map of West Virginia – Cities and Roads
About the map
This West Virginia map contains cities, roads, rivers, and lakes. For example, Charleston, Morgantown, and Parkersburg are some of the major cities on this map of West Virginia.
West Virginia is located on the east side of the United States. It borders Ohio, Kentucky, Virginia, Maryland and Pennsylvania.
The state of West Virginia has one of the oldest populations with an average age of about 40+. It's known for coal production, scenery, and mountains. In fact, that's why it's nicknamed the Mountain State. In 1863, West Virginia separated from Virginia and became part of the Union during the Civil War.
State capital
Charleston
Major cities and towns
Charleston
Morgantown
Parkersburg
Wheeling
Huntington
Bluefield
Buckhannon
Charles Town
Clarksburg
Elkins
Fairmont
Grafton
Hinton
Keyser
Lewisburg
Logan
Martinsburg
Point Pleasant
Princeton
St Albans
Spencer
Welch
Weston
Williamson
Moundsville
New Martinsville
Beckley
Madison
Oak Hill
Summersville
Marlinton
Franklin
Sutton
Petersburg
Thomas
Romney
Bridgeport
Weirton
Ripley
Interstate highways
Interstate-64 (I-64)
Interstate-68 (I-68)
Interstate-70 (I-70)
Interstate-77 (I-77)
Interstate-79 (I-79)
Interstate-81 (I-81)
Lakes, rivers and creeks
New River
Kanawha River
Potomac River
Ohio River
Elk River
Gauley River
Greenbrier River
References
This US time zone map shows the six time zones of the United States such as the Eastern, Central, Mountain, Pacific, Alaska and Hawaii-Aleutian time zones.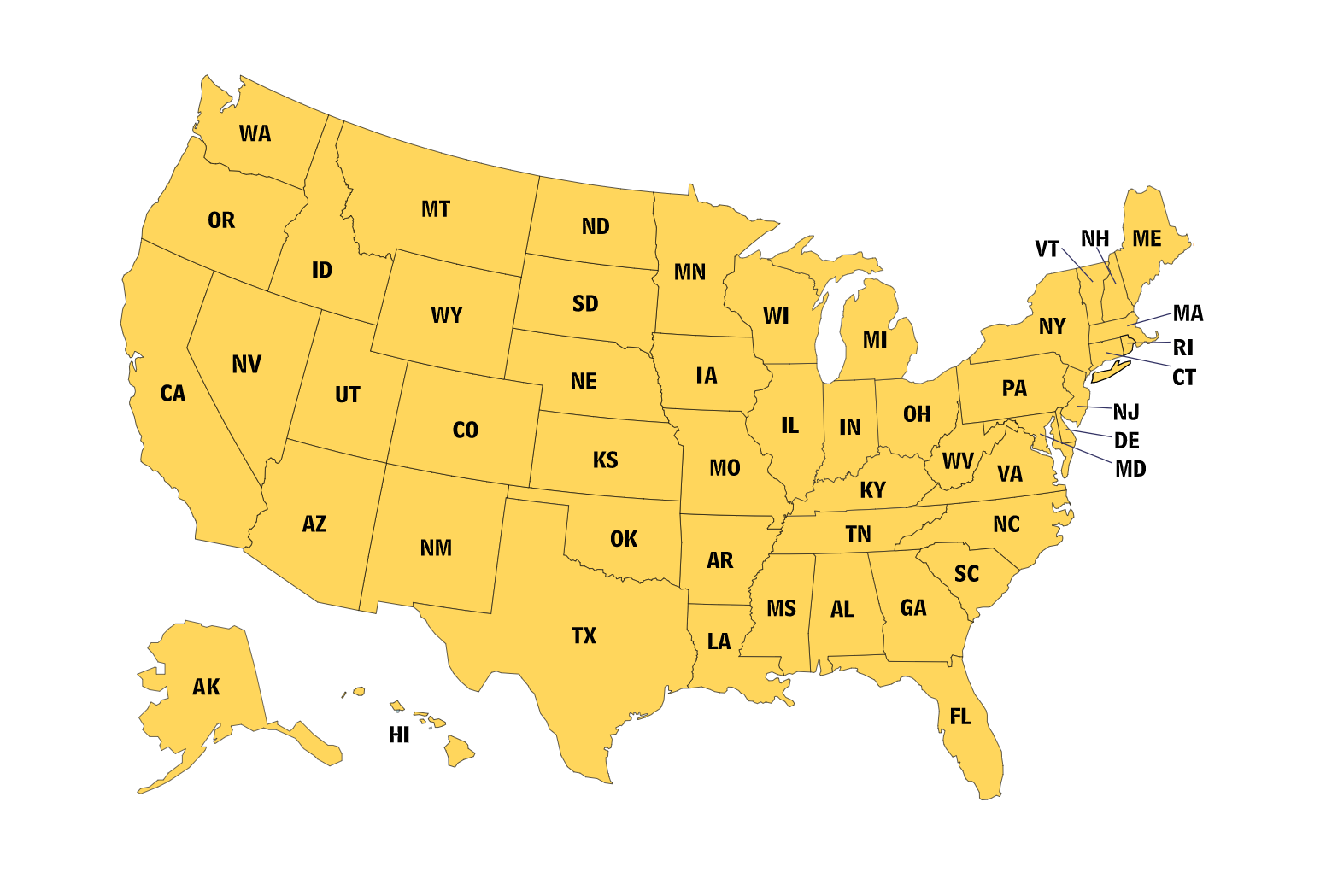 A US map collection with road maps, lakes, rivers, counties and major landmarks. Select from the 50 states of the United States. All US maps are free to use.
How much rain falls in the United States? Take a close look at this US precipitation map to see where it falls the most and least. You'll see it fluctuates.
US State Maps