Worldview Satellite by Maxar
Worldview-1, 2, 3, and 4 Imagery
Maxar's cutting-edge high-resolution satellite carves out ridiculously crisp imagery at 31 cm.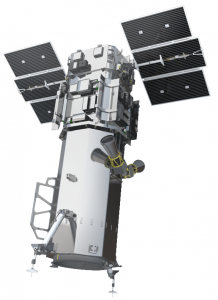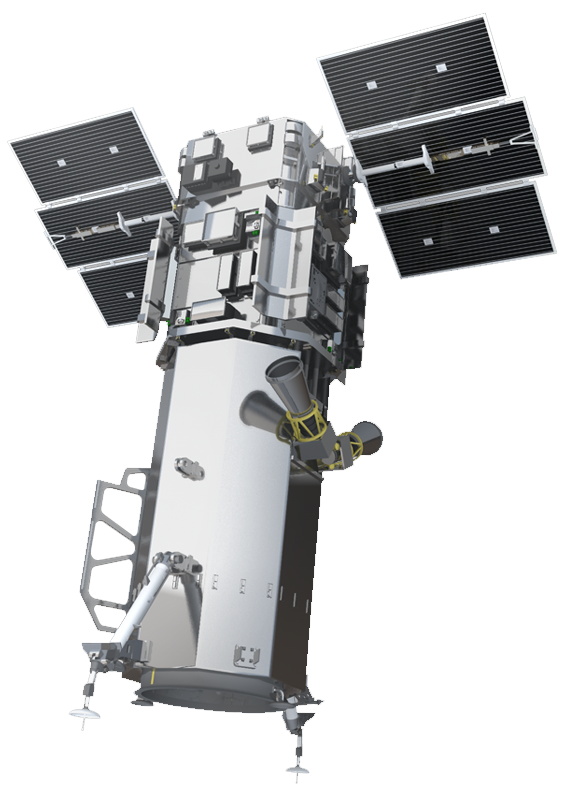 In 8 spectral bands, the world all of a sudden becomes clearer.
For example, you can really get surgical for distinguishing Earth's land cover using image classification techniques in remote sensing.
Maxar provides countless case studies on how users are applying satellite technology to tackle real-world problems.
And if the world wants more high-resolution imagery, why not give them more? This is why Maxar (formerly DigitalGlobe) launched Worldview-4.
Although Worldview imagery has a cost, there are options to download Worldview-3 imagery. You'll have to scroll down a bit lower to find out how.
Worldview-2 Bands
Worldview-2 consists of 9 spectral bands. The coastal aerosol, blue, green, yellow, red, red-edge, and NIR bands have a ground resolution of 1.85 meters. The panchromatic band has a ground resolution of 0.450 meters.

Worldview-3 Bands
The spectral bands for Worldview-3 are panchromatic, coastal aerosol, blue, green, yellow, red, red edge, near-infrared and short-wave infrared. For all bands, the ground sampling distance improved for Worldview-3 for all spectral bands. The panchromatic is sharper at 31 cm. While VNIR bands are 1.2 meters, the SWIR band has a GSD of 3.7 meters.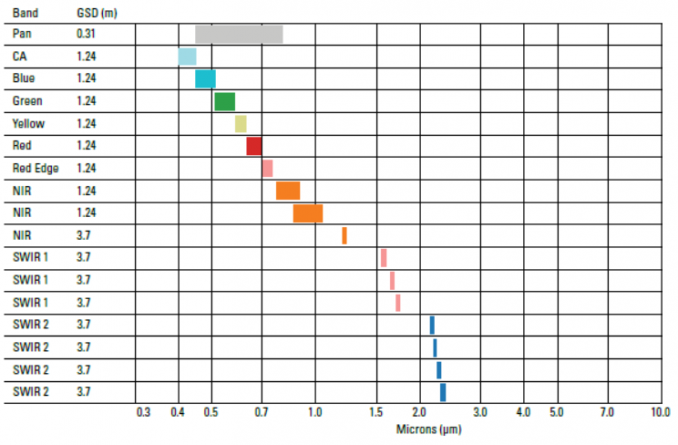 Worldview-4 Bands
Worldview-4 is scaled down from previous versions with simply a panchromatic, blue, green, red, and near-infrared band. Its ground sampling distance remains the same as Worldview-3 with 0.31 meters for panchromatic and 1.2 meters for all other bands.