Wyoming State Map – Landmarks and Places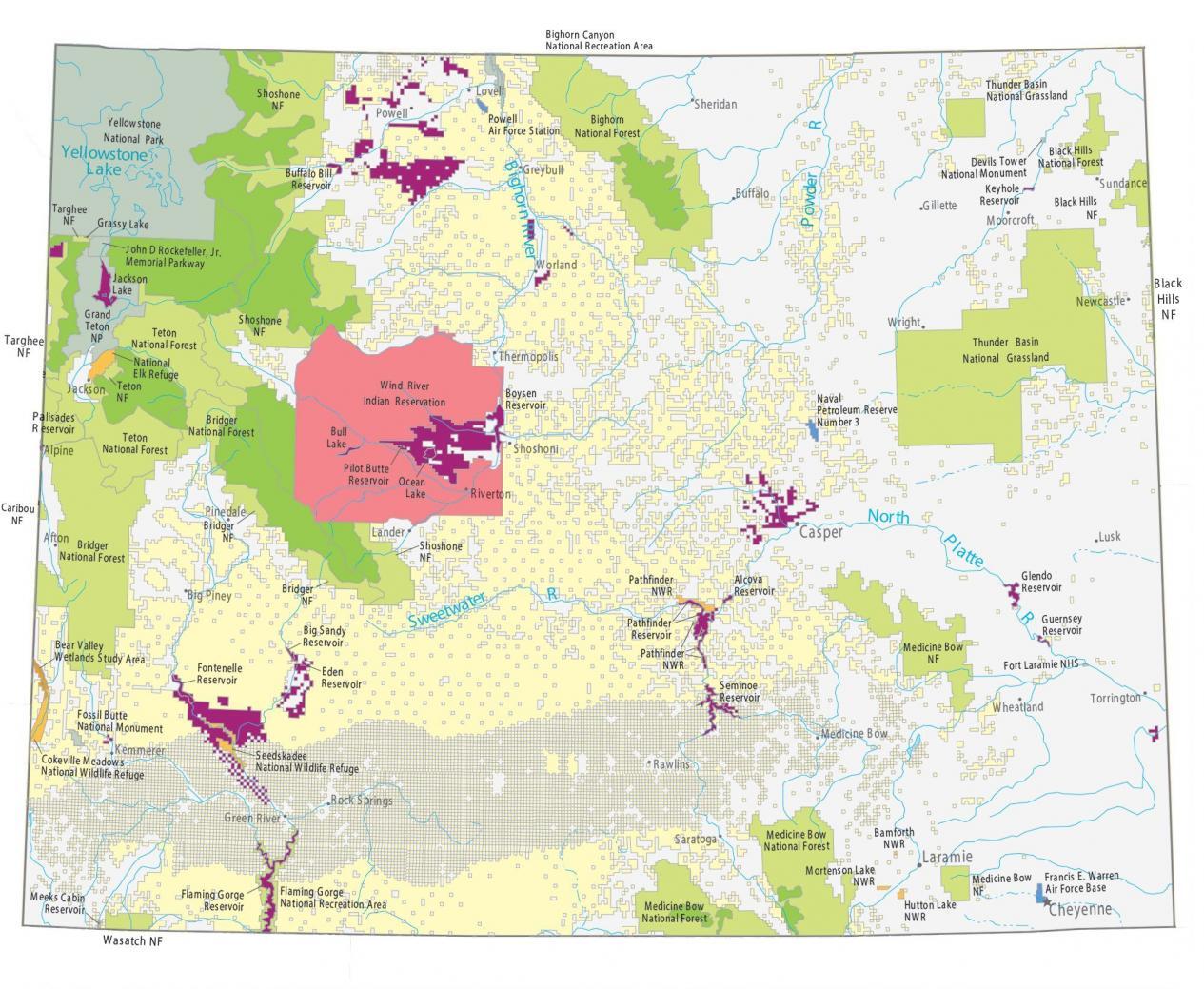 About the map
This Wyoming State Map shows tourist sites and populated places in Wyoming like Grand Teton and Yellowstone. For example, it includes national parks, forests, military bases, monuments, and federal lands in Wyoming.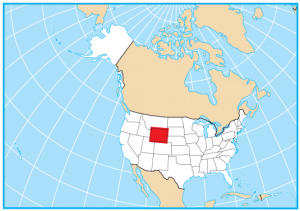 Whether you want to explore the Old Faithful geyser or hike one of the many trails throughout the park, Yellowstone National Park is one of America's most famous and visited national parks. Thanks to its diverse landscape and abundance of geothermal features, Yellowstone National Park is one of the best places to see how nature creates its own stunning landscape.
If you are looking for a truly breathtaking view, you cannot go wrong with a visit to Grand Teton National Park. It's known for its scenic mountain peaks, alpine lakes, and stunning landscapes. You can also visit this spectacular park to see elk, bison, and other wildlife, hike the trails, raft the rivers, and experience one of America's most scenic landscapes.
Wyoming map collection
You are free to use our map of Wyoming for educational and commercial uses. Attribution is required. How to attribute?
Federal lands
National Park (NP)
Yellowstone National Park
Grand Teton National Park
National Monuments (NM)
Devils Tower National Monument
Fossil Butte National Monument
National Forests (NF)
Medicine Bow NF
Black Hills NF
Caribou NF
Bridger NF
Shoshone NF
Wasatch NF
Bighorn NF
Targhee NF
Teton NF
National Wildlife Refuge (NWR)
Hutton Lake NWR
Mortenson Lake NWR
Pathfinder NWR
Bamforth NWR
Cokeville Meadows NWR
Seedskadee NWR
National Recreation (NRA)
Flaming Gorge National Recreation Area
Bighorn Canyon National Recreation Area
Other Landmarks
Thunder Basin National Grassland
Bear Valley Wetlands Study Area
John D Rockefeller, Jr. Memorial Parkway
National Elk Refuge
Fort Laramie National Heritage Site
Wyoming lakes, rivers and reservoirs
Lakes and reservoirs
Alcova Reservoir
Pathfinder Reservoir
Seminoe Reservoir
Glendo Reservoir
Guernsey Reservoir
Flaming Gorge Reservoir
Keyhole Reservoir
Bull Lake
Pilot Butte Reservoir
Boysen Reservoir
Fontenelle Reservoir
Big Sandy Reservoir
Eden Reservoir
Meeks Cabin Reservoir
Buffalo Bill Reservoir
Grassy Lake
Jackson Lake
Palisades Reservoir
Rivers and streams
Yellowstone Lake
Powder River
North River
Platte River
Sweetwater River
Bighorn River
Indian Reserves (IR)
Wind River IR
Army, naval and military
Francis E. Warren Air Force Base
Naval Petroleum Reserve Number 3
Powell Air Force Station
Wyoming Map – Landmarks and places
Casper
Laramie
Cheyenne
Afton
Alpine
Big Piney
Buffalo
Gillette
Green River
Greybull
Jackson
Kemmerer
Lander
Lovell
Lusk
Medicine Bow
Moorcroft
Newcastle
Pinedale
Powell
Rawlins
Riverton
Rock Springs
Saratoga
Sheridan
Shoshoni
Sundance
Thermopolis
Torrington
Wheatland
Worland
Wright
State capital
Cheyenne
References