About the map
This Colorado county map displays its 64 counties. For example, Denver, El Paso, and Arapahoe are the most populated in the state of Colorado.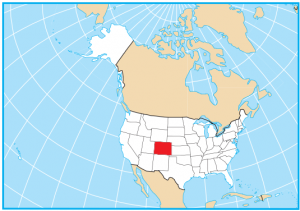 In terms of size, Las Animas, Moffat, and Weld County are the largest in area. But Broomfield, Gilpin, and Denver County are some of the smallest counties in all of the United States.
Mount Elbert is one of the highest summits in Colorado at 14,440′ and is part of the Rocky Mountains. This summit is in Lake County, confusingly just south of Summit County. As people pile rocks on Mount Massive, this summit also contends as one of the highest. Similar to Mount Elbert, it's also part of Lake County.
Colorado map collection
You are free to use our county map of Colorado for educational and commercial uses. Attribution is required. How to attribute?
Colorado county list
| County Name | Population (2020 est) | County Map | Area (sq mi) | Locator Map | FIPS Code |
| --- | --- | --- | --- | --- | --- |
| Adams County | 519,883 | Adams County | 1183.7 | Adams County Map | 8001 |
| Alamosa County | 16,180 | Alamosa County | 723.5 | Alamosa County Map | 8003 |
| Arapahoe County | 657,452 | Arapahoe County | 804.4 | Arapahoe County Map | 8005 |
| Archuleta County | 14,196 | Archuleta County | 1355.5 | Archuleta County Map | 8007 |
| Baca County | 3,555 | Baca County | 2554.8 | Baca County Map | 8009 |
| Bent County | 5,356 | Bent County | 1541.1 | Bent County Map | 8011 |
| Boulder County | 327,171 | Boulder County | 740.7 | Boulder County Map | 8013 |
| Broomfield County | 72,236 | Broomfield County | 33.3 | Broomfield County Map | 8014 |
| Chaffee County | 20,661 | Chaffee County | 1014.9 | Chaffee County Map | 8015 |
| Cheyenne County | 1,795 | Cheyenne County | 1781.1 | Cheyenne County Map | 8017 |
| Clear Creek County | 9,586 | Clear Creek County | 396.5 | Clear Creek County Map | 8019 |
| Conejos County | 8,143 | Conejos County | 1291 | Conejos County Map | 8021 |
| Costilla County | 3,921 | Costilla County | 1230.6 | Costilla County Map | 8023 |
| Crowley County | 5,696 | Crowley County | 800.4 | Crowley County Map | 8025 |
| Custer County | 5,183 | Custer County | 739.9 | Custer County Map | 8027 |
| Delta County | 31,067 | Delta County | 1148.6 | Delta County Map | 8029 |
| Denver County | 735,538 | Denver County | 157.8 | Denver County Map | 8031 |
| Dolores County | 2,096 | Dolores County | 1068 | Dolores County Map | 8033 |
| Douglas County | 360,750 | Douglas County | 842.6 | Douglas County Map | 8035 |
| Eagle County | 54,929 | Eagle County | 1691.8 | Eagle County Map | 8037 |
| El Paso County | 27,313 | El Paso County | 1851 | El Paso County Map | 8041 |
| Elbert County | 728,310 | Elbert County | 2129.5 | Elbert County Map | 8039 |
| Fremont County | 47,867 | Fremont County | 1534 | Fremont County Map | 8043 |
| Garfield County | 60,366 | Garfield County | 2955.8 | Garfield County Map | 8045 |
| Gilpin County | 6,235 | Gilpin County | 150.3 | Gilpin County Map | 8047 |
| Grand County | 15,794 | Grand County | 1869.2 | Grand County Map | 8049 |
| Gunnison County | 17,593 | Gunnison County | 3259.8 | Gunnison County Map | 8051 |
| Hinsdale County | 808 | Hinsdale County | 1123.2 | Hinsdale County Map | 8053 |
| Huerfano County | 6,883 | Huerfano County | 1593.8 | Huerfano County Map | 8055 |
| Jackson County | 1,389 | Jackson County | 1620.8 | Jackson County Map | 8057 |
| Jefferson County | 583,283 | Jefferson County | 772.3 | Jefferson County Map | 8059 |
| Kiowa County | 1,458 | Kiowa County | 1786 | Kiowa County Map | 8061 |
| Kit Carson County | 7,121 | Kit Carson County | 2161.9 | Kit Carson County Map | 8063 |
| La Plata County | 7,987 | La Plata County | 384 | La Plata County Map | 8067 |
| Lake County | 56,564 | Lake County | 1699.9 | Lake County Map | 8065 |
| Larimer County | 360,428 | Larimer County | 2636.5 | Larimer County Map | 8069 |
| Las Animas County | 14,420 | Las Animas County | 4774.2 | Las Animas County Map | 8071 |
| Lincoln County | 5,680 | Lincoln County | 2586.5 | Lincoln County Map | 8073 |
| Logan County | 21,974 | Logan County | 1845.4 | Logan County Map | 8075 |
| Mesa County | 155,603 | Mesa County | 3341.1 | Mesa County Map | 8077 |
| Mineral County | 773 | Mineral County | 877.6 | Mineral County Map | 8079 |
| Moffat County | 13,144 | Moffat County | 4752.4 | Moffat County Map | 8081 |
| Montezuma County | 26,408 | Montezuma County | 2040 | Montezuma County Map | 8083 |
| Montrose County | 43,322 | Montrose County | 2242.6 | Montrose County Map | 8085 |
| Morgan County | 28,941 | Morgan County | 1293.7 | Morgan County Map | 8087 |
| Otero County | 18,201 | Otero County | 1269.7 | Otero County Map | 8089 |
| Ouray County | 5,001 | Ouray County | 542.3 | Ouray County Map | 8091 |
| Park County | 18,955 | Park County | 2210.6 | Park County Map | 8093 |
| Phillips County | 4,367 | Phillips County | 688.1 | Phillips County Map | 8095 |
| Pitkin County | 17,894 | Pitkin County | 973 | Pitkin County Map | 8097 |
| Prowers County | 12,106 | Prowers County | 1644.7 | Prowers County Map | 8099 |
| Pueblo County | 169,823 | Pueblo County | 2398 | Pueblo County Map | 8101 |
| Rio Blanco County | 6,342 | Rio Blanco County | 3222.8 | Rio Blanco County Map | 8103 |
| Rio Grande County | 11,296 | Rio Grande County | 912.1 | Rio Grande County Map | 8105 |
| Routt County | 25,560 | Routt County | 2367.6 | Routt County Map | 8107 |
| Saguache County | 6,938 | Saguache County | 3170.4 | Saguache County Map | 8109 |
| San Juan County | 748 | San Juan County | 388.3 | San Juan County Map | 8111 |
| San Miguel County | 8,105 | San Miguel County | 1288.4 | San Miguel County Map | 8113 |
| Sedgwick County | 2,260 | Sedgwick County | 549.1 | Sedgwick County Map | 8115 |
| Summit County | 30,631 | Summit County | 619.6 | Summit County Map | 8117 |
| Teller County | 25,529 | Teller County | 559 | Teller County Map | 8119 |
| Washington County | 4,875 | Washington County | 2523.9 | Washington County Map | 8121 |
| Weld County | 333,983 | Weld County | 4013.6 | Weld County Map | 8123 |
| Yuma County | 10,047 | Yuma County | 2369.1 | Yuma County Map | 8125 |
City Maps of Colorado
References