Map of Costa Rica – Cities and Roads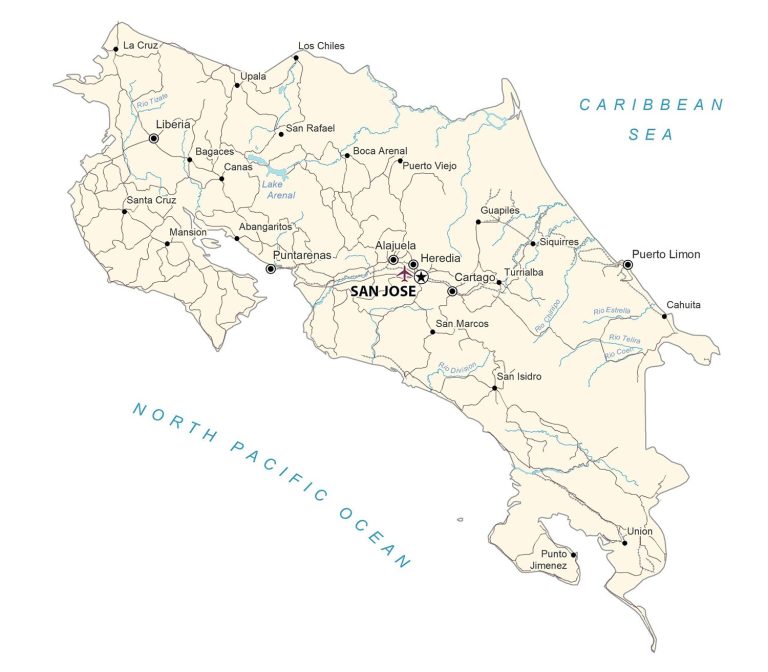 Download
This Costa Rica map shows major cities, highways, elevation, and satellite imagery. It includes everything from its rugged terrain, its tropical rainforests, and Mount Chirripo.
You are free to use our Costa Rica map for educational and commercial uses. Attribution is required. How to attribute?
About the map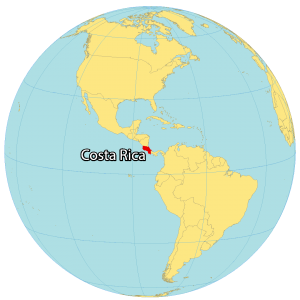 Costa Rica is a small country in Central America next to Nicaragua to the north and Panama to the southeast. It shares a coastline with the Pacific Ocean to the west and the Caribbean Sea to the east.
The total population of Costa Rica is 5 million people, with around 2 million people living in the capital city of San Jose and the surrounding area. The entire size of Costa Rica is 51,100 square kilometers (19,700 sq mi), which is close to the same size as West Virginia.

Costa Rica in Google Maps
IMAGERY
Costa Rica Satellite Map
Costa Rica is a tropical country and is recognized for its beaches and rainforests. In fact, approximately one-quarter of Costa Rica is a protected jungle. These protected areas are home to diverse wildlife and protected species. There are many islands in Costa Rica. While Calero Island is the largest, Cocos Island is the most remote.
HILLSHADE
Costa Rica Elevation Map
The terrain in Costa Rica is rugged and is especially known for its volcanoes. It consists of three major regions. First, the Guanacaste Cordillera is a volcanic mountain range in the northwest near Nicaragua. Secondly, the Tilaran Mountains lie in the central region. Finally, the Talamanca Cordillera occupy the southeast of Costa Rica into Panama. Within the Talamanca Range, it's where you can find its highest peak, Mount Chirripo, at 3,821m (12,536 ft).