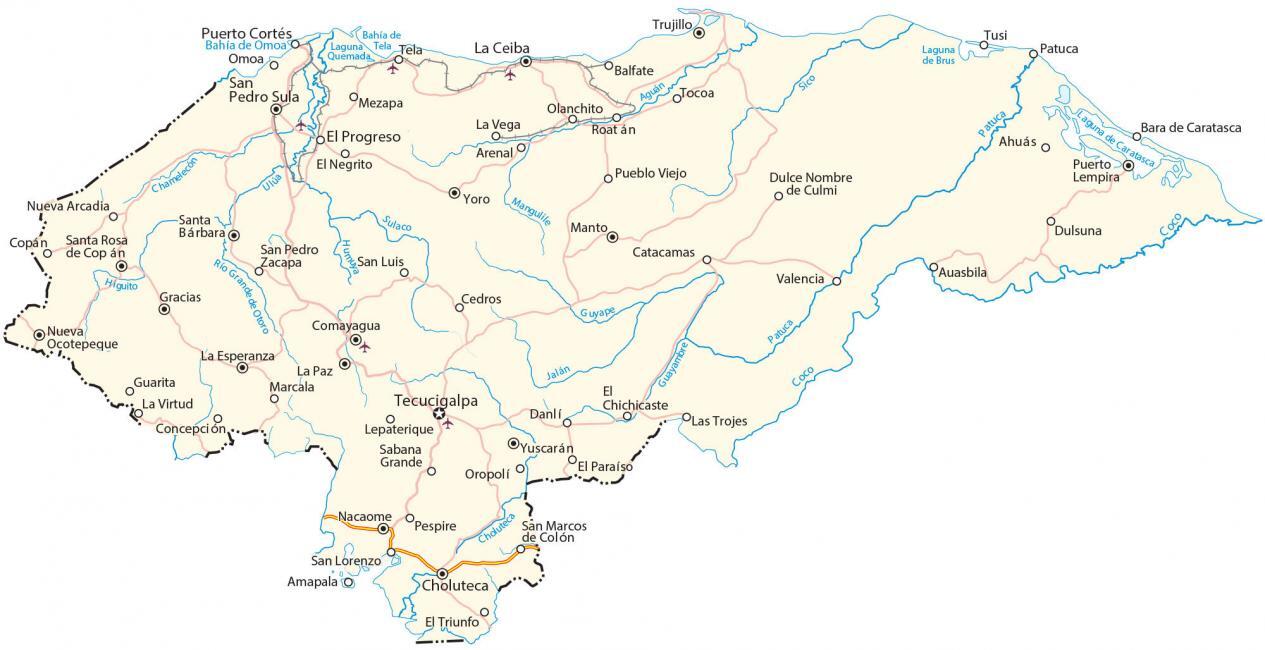 Download
This Honduras map contains places, highways, imagery, and elevation for the country located in Central America in the Caribbean Sea and the Pacific Ocean.
About the map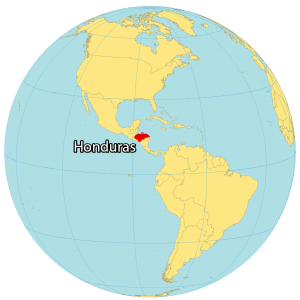 Honduras is a country located in Central America in the Caribbean Sea and the Pacific Ocean. It's known for its Mayan ruins, natural resources, and barrier reefs. Honduras borders just three countries including Guatemala to the northwest, El Salvador to the west, and Nicaragua to the southeast.
Also, it shares an 832 kilometers (517 mi) coastline with the Caribbean Sea and the Pacific Ocean by the Gulf of Fonseca. In total, it has a population of approximately 10 million people. Over one-tenth of Honduran people live in the capital city of Tegucigalpa.

Honduras in Google Maps
You are free to use our Honduras map for educational and commercial uses. Attribution is required. How to attribute?
IMAGERY
Honduras Satellite Map
Honduras occupies an area of 112,492 square kilometers (43,433 sq mi), which makes the country larger than Guatemala but smaller than Nicaragua. According to the FAO, forests cover 46.4% of Honduras with 30% of land dedicated to agriculture production.
One of the largest, contiguous rainforests in Latin America can be found along the border of Honduras and Nicaragua in the Mosquitia Coast region. The longest rivers in Honduras are the Coco, Patuca, and Lempa Rivers. But Lake Yojoa is the country's largest inland lake.
HILLSHADE
Honduras Elevation Map
Honduras has a rugged topography and is one of the most mountainous in Central America. While the northern region contains the Caribbean lowlands, the southern region is more mountainous with the Sierra Madre de Chiapas range.
Within this range, Cerro Las Minas is situated in the west of Honduras. At 2,870 m (9,420 ft), it's the highest peak in Honduras. Another major mountain chain is the Sierra la Esperanza, which spans the interior of the country.