El Salvador Map – Cities and Roads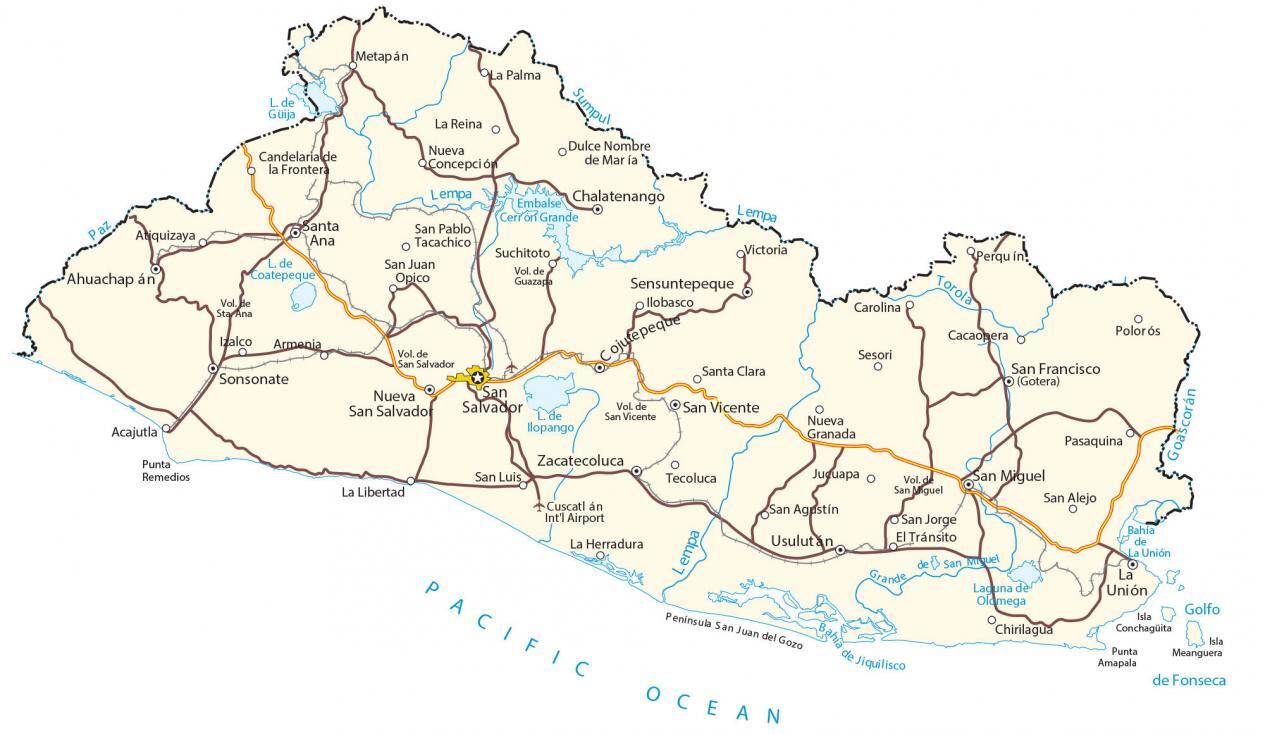 Download
This El Salvador map contains major cities, towns, and roads. Nicknamed the "Land of Volcanoes", an elevation map and satellite imagery show its volcanic topography and the Sierra Madre Mountains.
You are free to use our El Salvador map for educational and commercial uses. Attribution is required. How to attribute?
About the map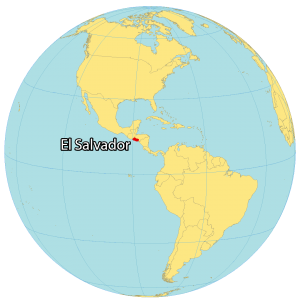 El Salvador is the smallest country in Central America. Unlike any other Central American country, it does not have a Caribbean coastline. Instead, it has roughly 300 kilometers (186 mi) of coastline along the Pacific Ocean and Gulf of Fonseca. Otherwise, it borders Guatemala to the northwest and Honduras to the northeast.
El Salvador is densely populated with nearly 7 million people. San Salvador is the capital and largest city of San Salvador. The country is nicknamed the "land of volcanoes" because every major city has one next to it. Almost every volcano has the same name as the city that it's closest to.

El Salvador in Google Maps
IMAGERY
El Salvador Satellite Map
El Salvador occupies an area of 21,040 square kilometers, which is almost identical in size to Belize. Its longest river is the Lempa River, which flows for 422 kilometers (262 mi). Lake Coatepeque and Ilopango are the two great lakes of El Salvador, both lie on dormant caldera volcanoes.
Impossible National Park is a tropical forest and a national park in southwest El Salvador. It contains the Ruta de las Flores, which is like a walk-through story of the history of El Salvador.
HILLSHADE
El Salvador Elevation Map
There are three geographic regions in El Salvador. First, the Central Plateau consists of about 20 active volcanoes, making up the Sierra Madre Mountains. Secondly, the Pacific coastal belt is characterized by its lowlands and beaches.
Finally, the Lempa River Valley forms the lowlands in the north. The Cocos Plate is a subducting plate where it converges with the Caribbean Plate and is the source of earthquake activity in the territory. Overall, the highest point in El Salvador is Cerro El Pital, at 2,730 meters (8,957 ft).