Free UAV & Drone Imagery in Geospatial Format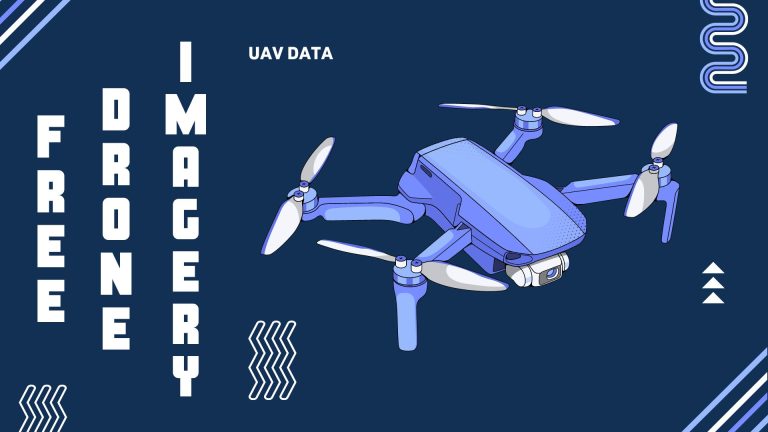 Free Drone Imagery
Drones are becoming increasingly popular in industries across the globe. Their ability to collect data from the sky is helpful in a wide range of applications from engineering to agriculture.
Fortunately, there are now several free drone imagery platforms that help GIS users easily access and analyze the UAV imagery we need.
If you're looking to get your hands on free drone sample data, check out these 3 online data platforms. Each one can provide you with high-resolution images, 3D models, and a wealth of ground information.
1. Open Aerial Map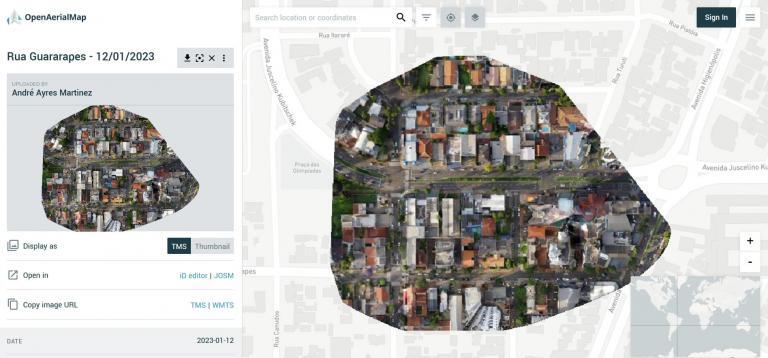 Open Aerial Map (OAM) is a community-driven mapping project that curates aerial imagery from a variety of sources and locations. All images are made available through the OAM platform, which serves as a repository for new and existing drone imagery.
The Open Aerial Map project was first launched in 2017 by a group of volunteers and developers. Since then, OAM has grown to become one of the leading open source mapping projects in the world.
You'll notice the platform is designed to be user-friendly and easy to navigate. This makes it ideal for both novice and experienced users. OAM also provides information about the provider, sensor, resolution, file size, location, and more.
2. USGS Earth Explorer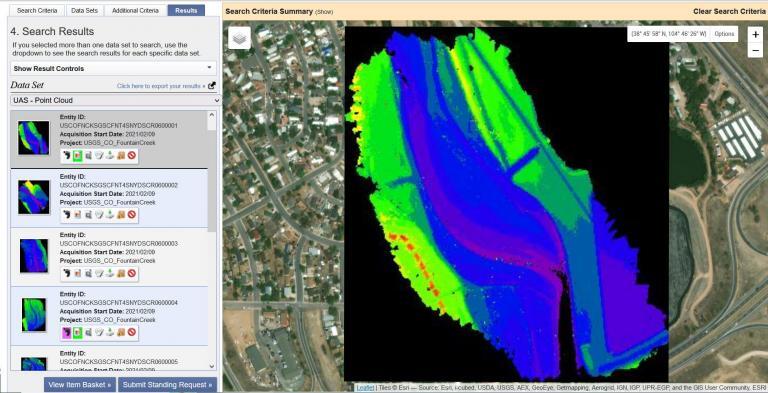 The USGS Earth Explorer is a great source of UAV imagery with a wide variety of different types of UAV data, including aerial photography and LiDAR. Users can search for specific data or areas of interest and download the imagery directly from the USGS Earth Explorer website.
First, you need to register an account, which is free and a painless process. Secondly, you can find all its free drone imagery in the "Unmanned Aircraft Systems (UAS) collection". There are options to select from orthoimagery, point clouds, DEM, or raw data.
Make sure to check regularly because the USGS updates this imagery on a regular basis. This ensures that you have the most up-to-date data. All of these features make USGS Earth Explorer a great resource for obtaining free UAV imagery.
3. Drone Mapper

The Drone Mapper data repository is not your typical point-and-click type of mapping platform. Instead, it has laid out an extensive list of sample drone data for you to download and play around with.
It's all listed on a single page with example imagery to know what you're going to download. Although you don't get that many options, you get some pretty surreal locations. For instance, it includes a gravel pit, a canyon, an agricultural field, and a golf course.
Also on the bright side, you get the option to choose from orthoimagery, DTM, thermal, or oblique imagery. The variety of drone-derived data makes it ideal for experienced users. Make sure to keep checking in to see if they'll have more to add.
Free UAV and Drone Imagery Sources
With the rise of unmanned aerial vehicles (UAVs) and drones, the world of data has been forever changed. UAVs and drones offer us a way to collect data that was previously unavailable or too costly to obtain.
These 3 UAV data platforms provide us with an opportunity to access free drone imagery in geospatial format. Each UAV dataset contains an unprecedented amount of detail for you to realize the power of drones.
We hope you've enjoyed these free sources of drone data. But did we miss any other popular sources? Please let us know by adding a comment in the section below.