Indiana Lakes and Rivers Map
Indiana Maps
City Maps in Indiana
About the map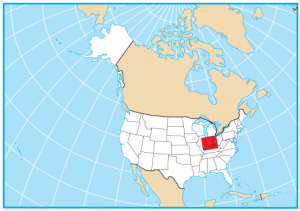 This map shows major rivers and lakes of Indiana like Monroe, Patoka Lake, and Brookville Lake. In general, rivers in Indiana flow into the Gulf of Mexico and the Great Lakes.
Two rivers form part of Indiana's boundary. First, Wabash River forms a state boundary with Illinois. Secondly, the Ohio River carves out a border with Kentucky.
Other than Lake Michigan in the northwest of Indiana, Monroe Lake, Patoka Lake, and Brookville Lake are the largest lakes in Indiana. The largest being the scenic Monroe Lake, which also provides drinking water for the nearby city of Bloomington.
Indiana lakes, rivers and reservoirs
Lakes and reservoirs
Monroe Lake
Patoka Lake
Mississinewa Lake
Brookville Lake
Lake Shafer
Rivers and streams
Wabash River
White River
Ohio River
Tippecanoe River
St Joseph River
Mississinewa River
Kankakee River
White River
Patoka River
Maumee River
Eel River
Salamonie River
Sugar Creek
Big Blue River
Flatrock River
Whitewater River
Blue River
US State Maps
Select a state to view its map