Map of Nebraska – Cities and Roads
Nebraska Maps
Nebraska Cities
About the map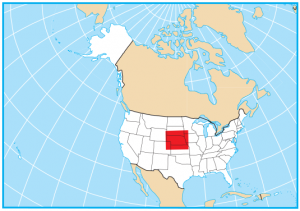 This Nebraska map contains cities, roads, rivers, and lakes. Omaha, Lincoln and Bellevue are some of the major cities shown in this map of Nebraska.
Nebraska is best known for corn, steak, and Warren Buffet. It's nicknamed the "Cornhusker State" because of its athletics teams and its history of husking corn.
Nebraska is a central state, mostly prairie, Great Plains and mountains in the west like Hogback Mountain. It borders Wyoming, South Dakota, Colorado, Kansas, Missouri and Iowa.
State capital
Lincoln
Major cities and towns
Omaha
Lincoln
Bellevue
Grand Island
Kearney
Fremont
Ainsworth
Alliance
Alma
Auburn
Beatrice
Benkelman
Broken Bow
Columbus
Crawford
Fairbury
Falls City
Hartington
Hastings
Holdrege
Hyannis
Imperial
Kimball
Lexington
McCook
Nebraska City
Neligh
North Platte
O'Neill
Rushville
Scottsbluff
Sidney
Superior
Thedford
West Point
York
Ansley
Blair
Bridgeport
Burwell
Gordon
Norfolk
Ogallala
Valentine Chadron
Dunning
South Sioux City
Wayne
Wahoo
Minden
Interstate highways
Interstate-80 (I-80)
Lakes, rivers and creeks
Niobrara River
Elkhorn River
Loup River
Republican River
Little Blue River
Big Blue River
Missouri River
Lake McConaughy
North Platte River
South Loup River
Lewis and Clark Lake
Landmarks in Nebraska
Sand Hills
References
How much rain falls in the United States? Take a close look at this US precipitation map to see where it falls the most and least. You'll see it fluctuates.
There are really several ways to see elevation in the United States. But the most common way to see a US elevation map is through a digital elevation model.
A USA map with states and cities that colorizes all 50 states in the United States of America. It includes selected major, minor and capital cities.
US State Maps
Select a state to view its map