Louisville Neighborhood Map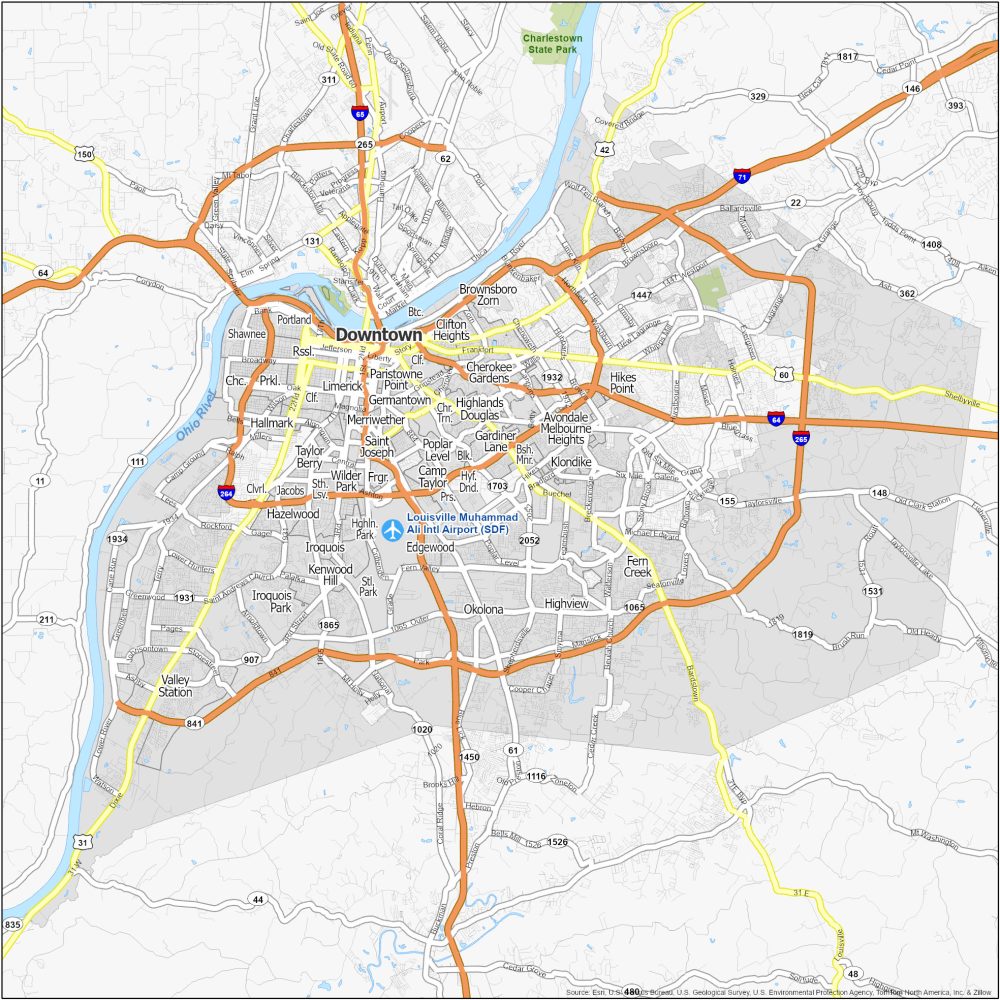 Louisville map collection
Neighborhoods in Louisville
Discover the diverse neighborhoods of Louisville. From the historic streets of Old Louisville to the lively energy of the Highlands, this Louisville neighborhood map showcases the communities that make up the city of Louisville.
Highlands
The Highlands is a trendy neighborhood known for its eclectic mix of restaurants, casual bars, and karaoke bars. It's a popular spot for young professionals and creatives. It's mostly because of its lively atmosphere and quirky qualities.
Nulu (East Market District)
Nulu is an up-and-coming arts district with a thriving arts scene, contemporary galleries, and unique shops. The area is also a culinary hotspot, showcasing a variety of innovative restaurants and cafes.
St. Matthews
St. Matthews is a bustling neighborhood with a mix of shopping centers, restaurants, and entertainment options. It's a popular choice for families, offering top-rated schools and recreational facilities.
Clifton
Clifton is a diverse neighborhood with a bohemian vibe and a strong sense of community. It's home to Cherokee Park, a scenic green space designed by Frederick Law Olmsted.
Old Louisville
As one of the largest historic preservation districts in the country, Old Louisville boasts restored Victorian architecture and leafy streets. It's a neighborhood rich in history, featuring craft breweries, bed and breakfasts, and cultural events.
Crescent Hill
Crescent Hill is a neighborhood known for its sense of community and picturesque parks. Residents enjoy local eateries, antique shops, and the annual Crescent Hill Art and Music Festival.
Butchertown
Butchertown is a revitalized district with a mix of historic charm and modern developments. It's home to the Louisville Slugger Museum & Factory and offers a range of dining and entertainment options.
Germantown
Germantown is a historic neighborhood with a growing arts and culinary scene. It's known for its shotgun houses, local breweries, and annual Germantown-Schnitzelburg Blues Festival.