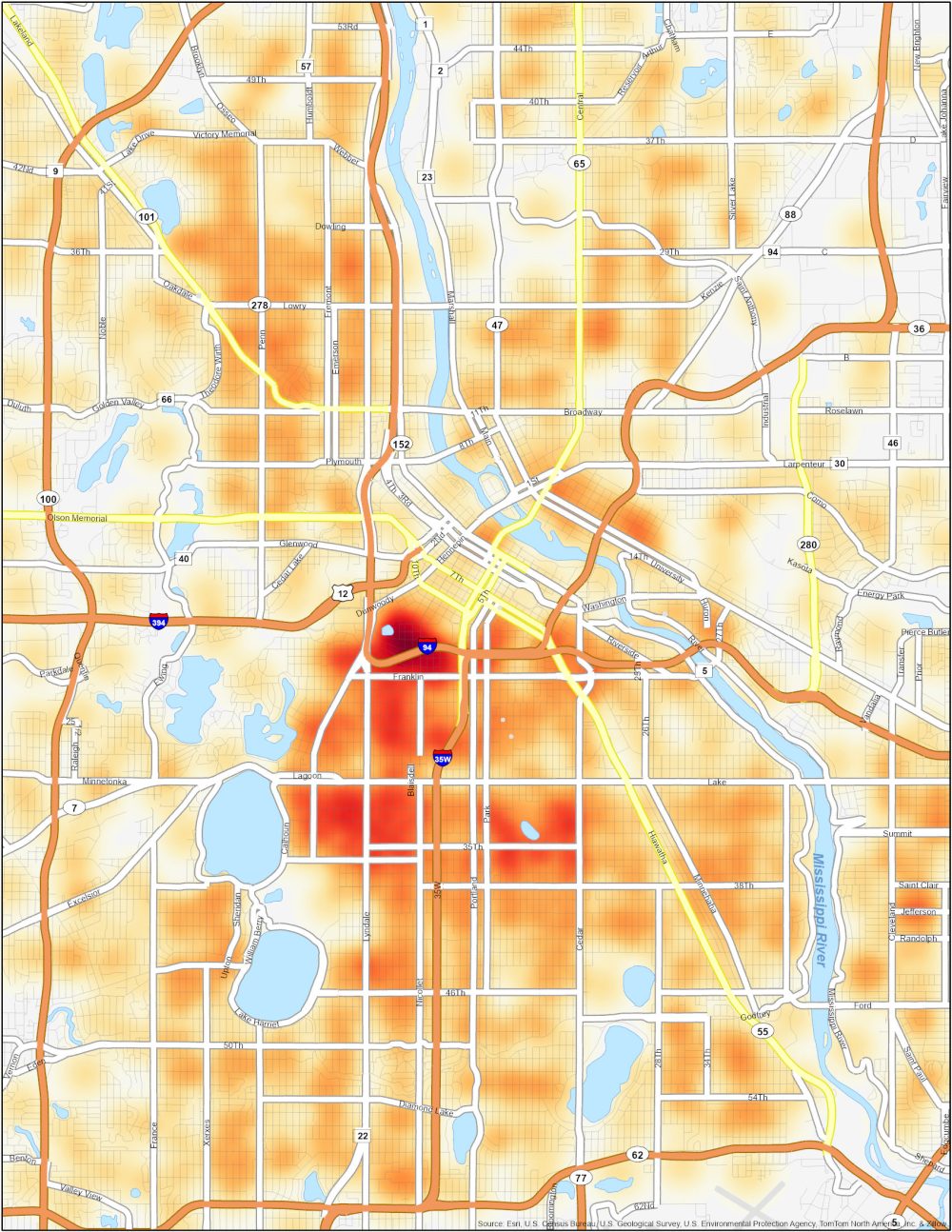 Minneapolis map collection
Dangerous Neighborhoods in Minneapolis
While exploring the city of Minneapolis, safety is undoubtedly a top priority. To assist you in understanding crime patterns, we present to you this Minneapolis crime map.
Phillips
Located south of downtown Minneapolis, the Phillips neighborhood had faced higher crime rates historically. It's a diverse area with both residential and commercial spaces. Efforts have been made by community organizations to address these issues and improve safety. However, violent crime remains high in this neighborhood.
Cedar-Riverside
Located near the University of Minnesota, Cedar-Riverside is known for its diverse population, including a large number of students and immigrants. While it has a cultural scene, it has also experienced higher crime rates in the past. Higher than average criminal activity includes drug usage and violent crimes.
North Minneapolis
Situated in the northwest part of the city, North Minneapolis has experienced higher crime rates compared to other areas. It is a predominantly residential neighborhood with a community working to tackle crime-related challenges. But specifically drugs and violence are issues in North Minneapolis.
Based on crime incident data, this crime map of Minneapolis gives you a heat map across various neighborhoods within the city. Our aim is to provide you with a reliable resource and an accurate representation of crime patterns in one half of the "Twin Cities". Again, it's important to check for more recent sources such as this Minneapolis crime map.