About the map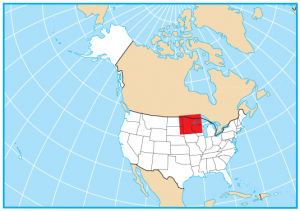 This Minnesota county map displays its 87 counties. Minnesota ranks 14th for number of counties with just one less than Ohio. It borders North Dakota, South Dakota, Iowa, Wisconsin and Lake Superior in the north of the United States.
By far, the county with the highest population is Hennepin County, holding the state capital of Minneapolis. In fact, its population of over 1.25 million people means its the 33rd most populated county in all of the United States. But the county with the smallest population goes to Traverse County, with just over 3000 residents.
For size, Saint Louis County more than doubles the second largest county with an area of about 6800 square miles. This is followed by Koochiching, Beltrami and Itasca County. But the smallest county in Minnesota is Ramsey County in the east of the state. It occupies an area of just 169.7 square miles.
Minnesota map collection





Minnesota county map
References
Free US Maps
Select a state to view its map
Still looking for a real map?
National Geographic
carries a full range of Country Maps, US Maps, World Maps, Regional Maps, Historical Maps and Celestial Maps.