New York Maps
New York City Maps
About the map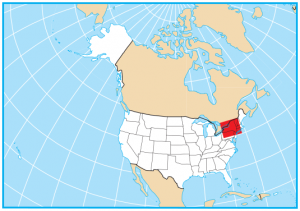 This New York State Map shows major landmarks and places in New York such as parks, forests, military bases, research, wildlife refuges and federal lands in New York.
One of the top sites in the state of New York is the Saratoga National Historical Park. This was the battlefield spot in 1777, when American troops fought the British.
Also, New York has 3 national heritage sites. This includes the Vanderbilt Mansion, Eleanor Roosevelt and Home of F.D Roosevelt. Other essential landmarks in New York are the Fire Island National Seashore, Gateway National Recreation Area, West Milton Area and Long Island.
Federal lands
National Park (NP)
Saratoga National Historical Park
National Forests (NF)
Finger Lakes National Forest
National Wildlife Refuge (NWR)
Montezuma NWR
Iroquois NWR
Shawangunk Grasslands NWR
Wallkill River NWR
Wertheim NWR
Oyster Bay NWR
Research facilities
Knolls Atomic Power Laboratory
Brookhaven National Laboratory
National Heritage Sites (NHS)
Vanderbilt Mansion NHS
Eleanor Roosevelt NHS
Home of F.D Roosevelt NHS
Other Landmarks
Fire Island National Seashore
Gateway National Recreation Area
West Milton Area
Long Island
New York lakes, rivers and reservoirs
Lakes and reservoirs
Mount Morris Lake
Whitney Point Lake
Allegheny Reservoir
Delaware Lake
Lake Ontario
Lake Erie
Rivers and streams
Hudson River
Champlain River
St Lawrence River
Indian Reserves (IR)
Saint Regis IR
Onondaga IR
Tuscarora IR
Tonawanda IR
Cattaraugus IR
Oil Springs IR
Allegany IR
Army, naval and military
Plattsburgh Air Force Base (Closed)
Fort Drum
Griffiss Air Force Base (Closed)
Camden Test Annex
Hancock Field US Air Force
U S Marine Corps
Reserve Training Center
Air Force Plant No. 38
Seneca Army Depot (Closed)
West Point US Military Academy
Naval Weapons Industrial Reserve Plant
New York Map – Landmarks and places
New York
Buffalo
Rochester
Syracuse
Albany
Binghamton
Elmira
Ithaca
Jamestown
Newburgh
Niagara Falls
Poughkeepsie
Saratoga Springs
Schenectady
Troy
Utica
Watertown
White Plains
Levittown
Middletown
Corning
Cortland
Glens Falls
Ogdensburg
Oneonta
Oswego
Plattsburgh
Potsdam
Tupper Lake
Wellsville
Saranac Lake
Montauk
Lake Placid
Olean
Long Lake
State capital
Albany
References
Free US Maps
Select a state to view its map