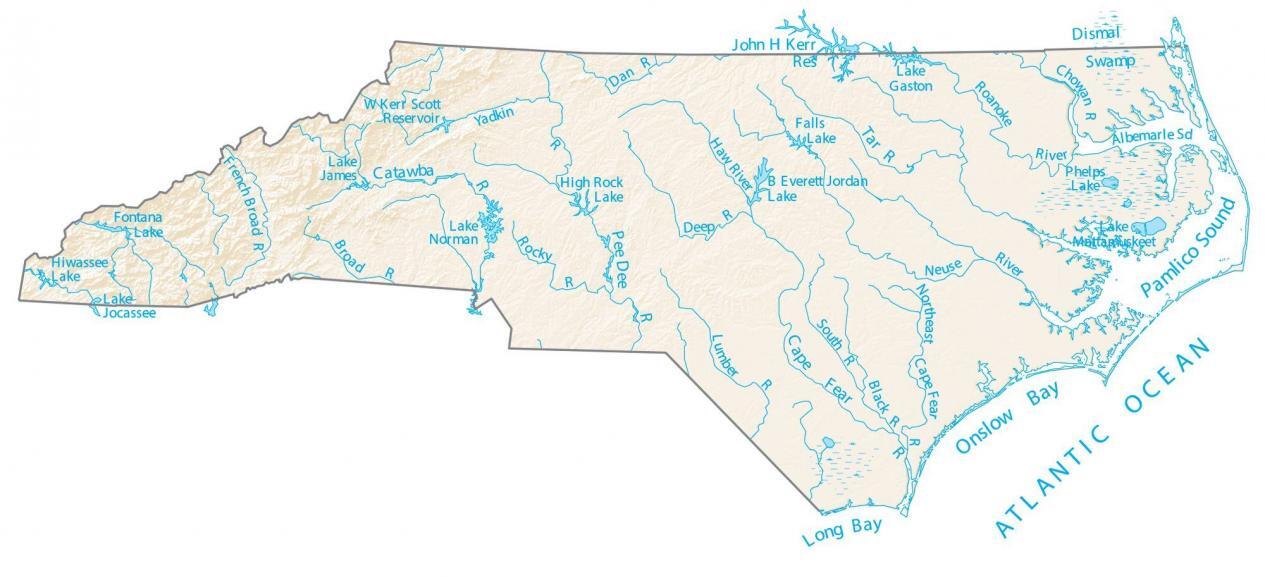 About the map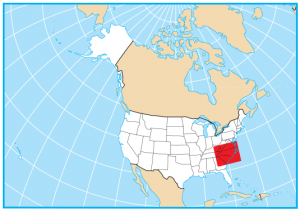 This map shows major rivers, reservoirs, bays, sounds and lakes of North Carolina. In general, rivers of North Carolina flow into the Atlantic Ocean and the Gulf of Mexico.
The largest lakes in North Carolina are Kerr Lake, Lake Mattamuskeet and Lake Norman. But the 48,900-acre Kerr Lake extends out into the neighboring state of Virginia and is a major source of hydroelectricity.
North Carolina has several bays and sounds on its eastern coastline. For example, it includes Pamlico Sound, Albemarle Sound and Onslow
Bay. Some of the major rivers in North Carolina are Catawba River, Tar River, Pee Dee River and the Roanoke River.
North Carolina map collection





North Carolina Maps
City Maps in North Carolina
North Carolina lakes, rivers and reservoirs
Lakes and reservoirs
John H Kerr Reservoir
Lake Norman
Fontana Lake
High Rock Lake
B Everett Jordan Lake
Lake Gaston
Falls Lake
Lake Mattamuskeet
Phelps Lake
Hiwassee Lake
Lake Jocassee
Lake James
Rivers and streams
Catawba River
Tar River
Pee Dee River
Roanoke River
Neuse River
Yadkin River
French Broad River
Chowan River
Lumber River
Broad River
Rocky River
Deep River
Dan River
Haw River
South River
Black River
Bays, sounds and capes
Cape Fear
Pamlico Sound
Onslow Bay
Long Bay
Atlantic Ocean
Chesapeake Bay
Albemarle Sound
Dismal Swamp
References
North Carolina Maps
City Maps in North Carolina
Free US Maps
Select a state to view its map
Still looking for a real map?
National Geographic
carries a full range of Country Maps, US Maps, World Maps, Regional Maps, Historical Maps and Celestial Maps.