Map of Virginia – Cities and Roads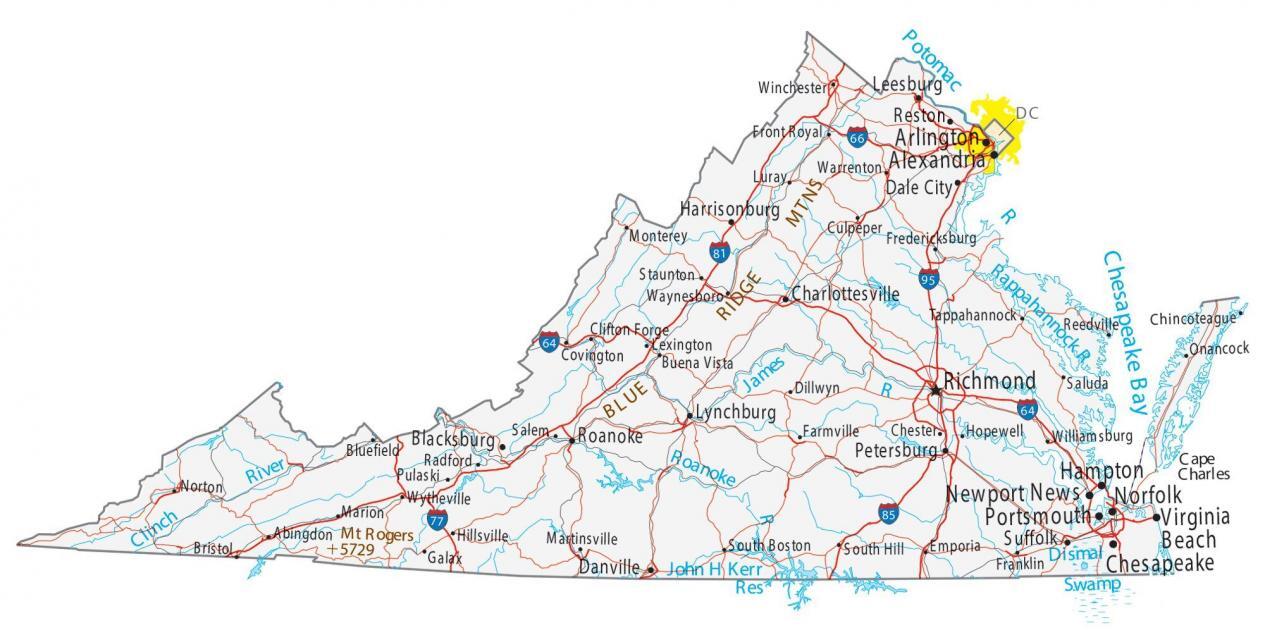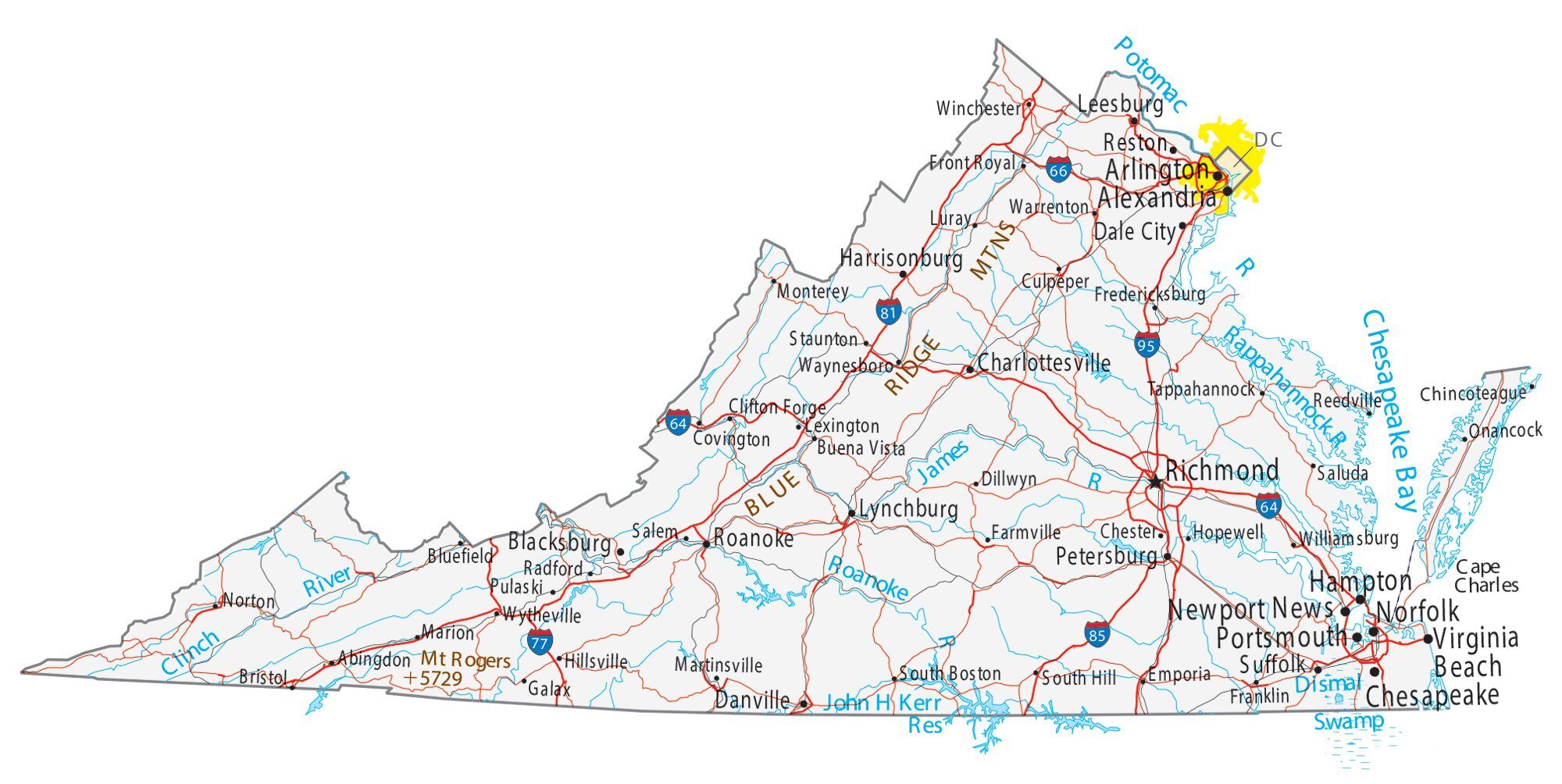 Download
About the map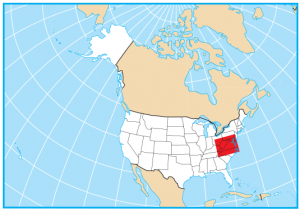 This Virginia map contains cities, roads, rivers, and lakes. For example, Virginia Beach, Norfolk, and Chesapeake are major cities shown in this map of Virginia.
Basically, Virginia is where everything started with the United States. It's where the British came in and started a small town. Then, the whole Pocahontas thing happened.
Virginia is located on the east coast of the United States along the coast of the Atlantic Ocean. It borders Maryland, West Virginia, Kentucky, Tennessee and North Carolina.
Virginia map collection
Virginia Maps
City Maps in Virginia
State capital
Richmond
Major cities and towns
Alexandria
Arlington
Chesapeake
Hampton
Newport News
Norfolk
Virginia Beach
Portsmouth
Richmond
Blacksburg
Charlottesville
Danville
Harrisonburg
Leesburg
Lynchburg
Petersburg
Roanoke
Suffolk
Reston
Dale City
Abingdon
Bristol
Buena Vista
Clifton Forge
Covington
Culpeper
Dillwyn
Emporia
Farmville
Franklin
Fredericksburg
Front Royal
Galax
Hillsville
Hopewell
Lexington
Martinsville
Norton
Onancock
Radford
Salem
South Hill
Staunton
Warrenton
Waynesboro
Williamsburg
Winchester
Wytheville
South Boston
Monterey
Marion
Pulaski
Tappahannock
Reedville
Bluefield
Luray
Chincoteague
Saluda
Chester
Interstate highways
Interstate-64 (I-64)
Interstate-66 (I-66)
Interstate-64 (I-64)
Interstate-77 (I-77)
Interstate-81 (I-81)
Interstate-85 (I-85)
Interstate-95 (I-95)
Lakes, rivers and creeks
James River
Potomac River
Roanoke River
Chesapeake Bay
Atlantic Ocean
Clinch River
John H Kerr Reservoir
Rappahannock River
Dismal Swamp
Landmarks in Virginia
Blue Ridge Mountains
Mount Rogers
Cape Charles
References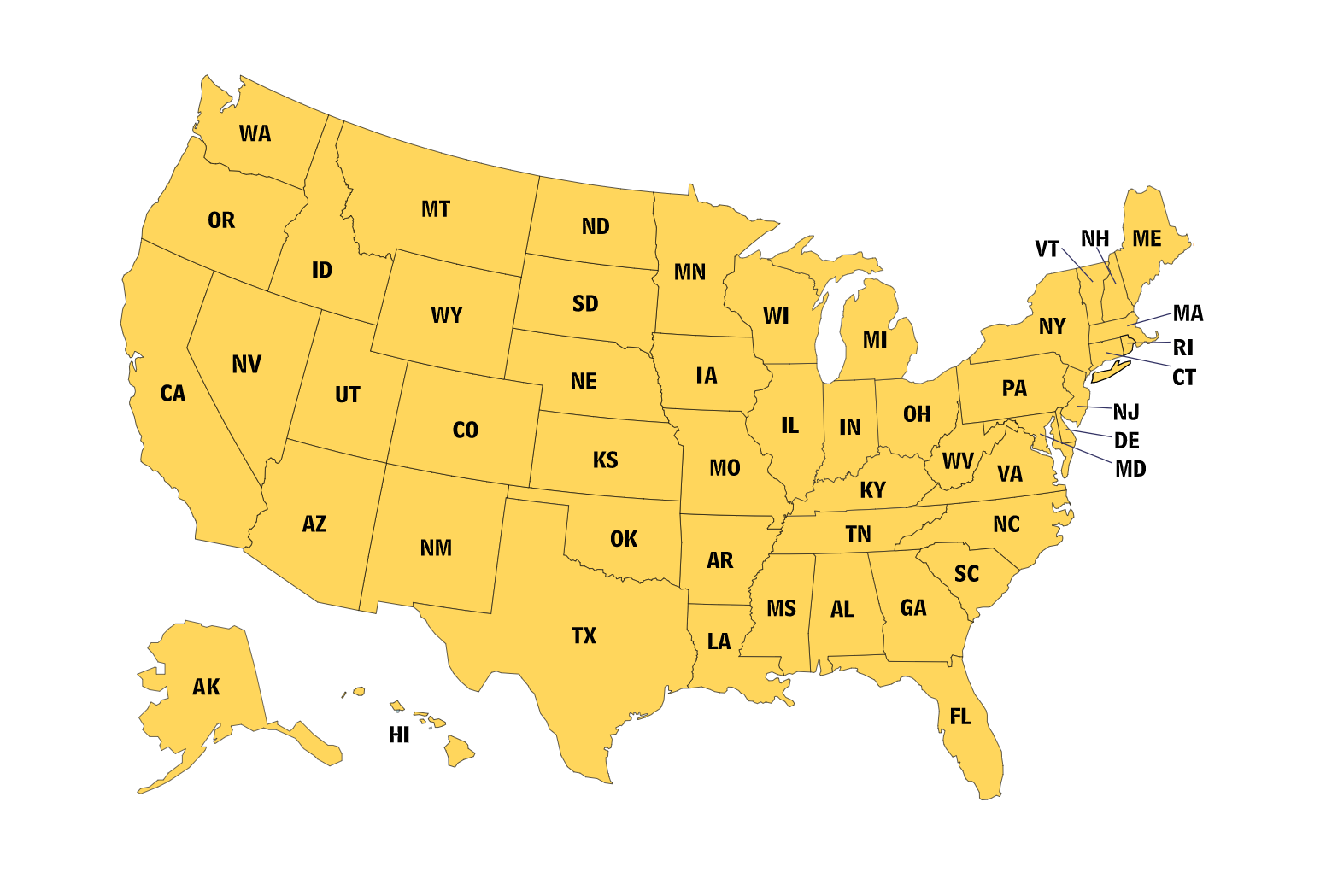 A US map collection with road maps, lakes, rivers, counties and major landmarks. Select from the 50 states of the United States. All US maps are free to use.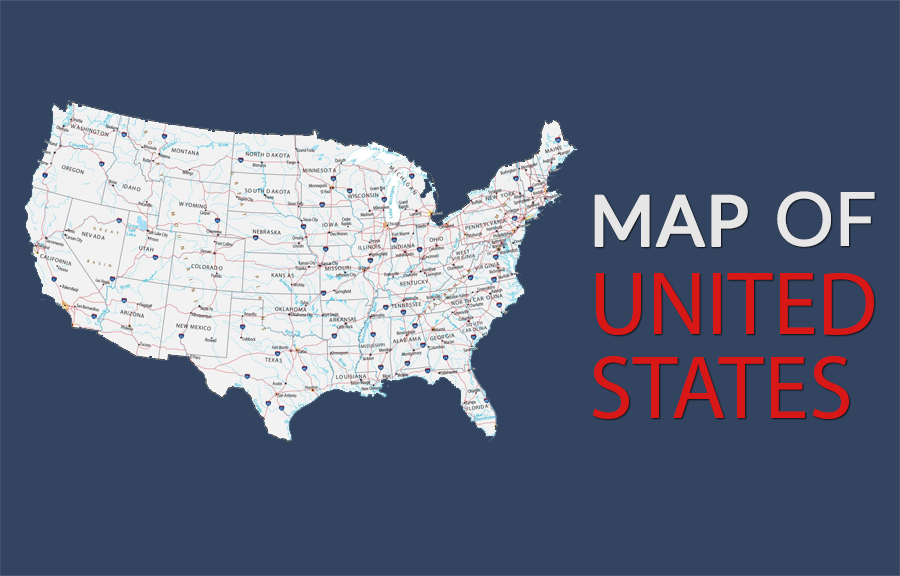 This map of the United States of America displays cities, highways, rivers and lakes. It includes the 50 states of America and capital of Washington, DC.
Check out the US temperature map to visualize how climate varies across the United States of America. Each one is derived from NESDIS, a branch of NOAA.
US State Maps