Pennsylvania Maps
City Maps of Pennsylvania
About the map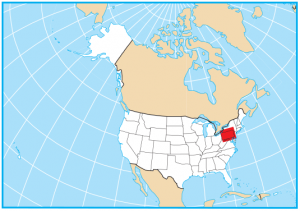 This Pennsylvania county map displays its 67 counties. Pennsylvania's tally of 67 counties ties for 20th most in the United States. Both Florida and Alabama also have 67 counties.
Philadelphia County is the most populous county in the United States with close to 1.6 million people. In fact, it has such a high population that it has the 23rd highest population for all counties in the nation. Following this, Allegheny, Montgomery and Bucks County are the next most populated.
Conversely, Cameron County has the fewest people in the state of Pennsylvania with under 5000 people. For size, Lycoming County is the largest with an even 1250 square miles in area. But the smallest county in Pennsylvania is Montour County with an area of 132.2 square miles.
Pennsylvania Maps
City Maps of Pennsylvania
Pennsylvania county map
References
Free US Maps
Select a state to view its map
Still looking for a real map?
National Geographic
carries a full range of Country Maps, US Maps, World Maps, Regional Maps, Historical Maps and Celestial Maps.