QuickMapServices: Basemaps for QGIS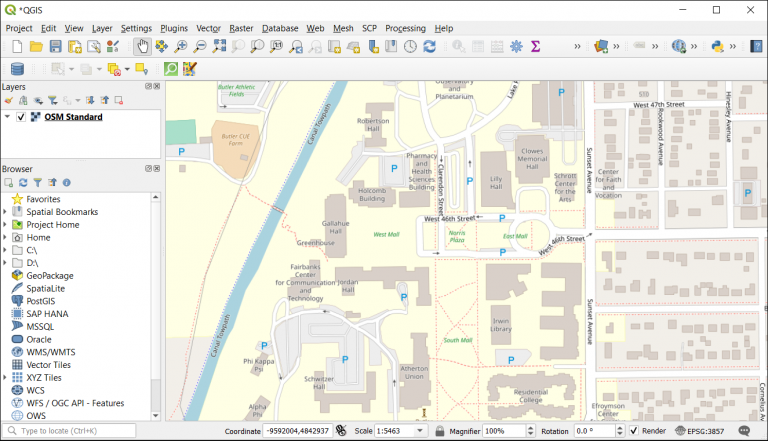 What Is QuickMapServices?
QuickMapServices is usually the first plugin that everyone installs after downloading QGIS.
After the release of QGIS 3, QuickMapServices replaced Open Layers and is now the main provider of basemaps in QGIS Desktop.
Because basemaps provide a point of reference, you can find everything from aerial photographs, and satellite images to OSM. From planning to development to tourism to education, you can use these basemaps in a lot of applications.
Let's get an overview of some of the basemaps available through the QuickMapServices plugin and how you can start using it today.
Install the QuickMapServices plugin
To start using basemaps in QGIS today, you will first have to download and activate the QuickMapServices plugin.
Once you download and install the plugin, it will be available in the QGIS Desktop menu via:
Web > QuickMapServices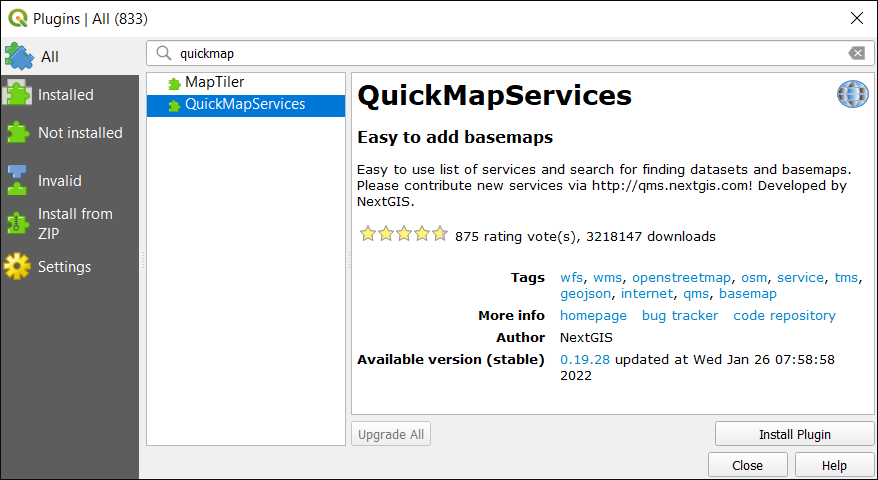 High resolution basemaps
QuickMapServices provides high-resolution basemaps such as from Esri and Google. If you want to search for available basemaps, you can use some of the search functionality available in the plugin.
Web > QuickMapServices > Search QMS
Try searching for terms like "satellite" or "imagery" and you'll see options for both Esri, Google, Mapbox, Bing, and other providers. Here is an example of how to use Google Satellite Imagery in QGIS
There is a colored dot (red, yellow, and green) beside each basemap which signals their availability. Green means it has a strong signal. Whereas yellow is weak and yellow is somewhere in between.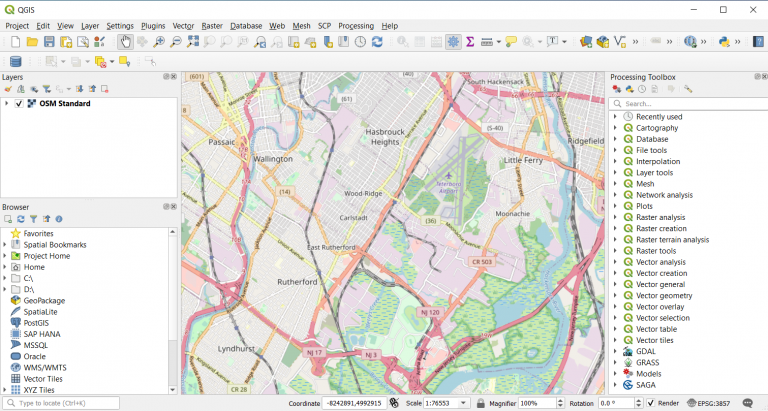 If you're looking for the basic OSM basemap, this option is available too via:
Web > QuickMapServices > OSM
QuickMapServices
Whether you're looking for a basemap with high-resolution imagery, elevation hillshade, or just a topographic reference map, then you should download QuickMapServices.
It's one of the most popular plugins in the QGIS repository and is typically one of the first plugins users activate.
The search functionality allows you to find almost anything you need. Plus, it shows you the service availability and signals to know if it's stable.
Have you ever used the QuickMapServices plugin? Is it the first plugin you install and activate? Please let us know with a comment below.