South Carolina Lakes and Rivers Map
South Carolina Maps
South Carolina Cities
About the map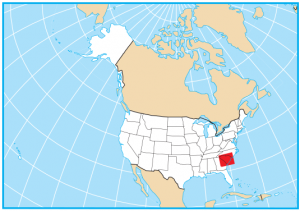 In this map, you will find major rivers, reservoirs, and lakes of South Carolina like Lake Marion. In general, the rivers and streams of South Carolina flow into the Atlantic Ocean.
The longest rivers in South Carolina are the Savannah River, Pee Dee River, and the Catawba River. In fact, it's the Savannah River that forms a boundary between South Carolina and the state of Georgia.
Lake Marion, J Strom Thurmond Lake, and Lake Moultrie are the three largest lakes in South Carolina. Finally, the east coast of South Carolina makes up the Atlantic Ocean. The water features along this shoreline include Long Bay, St. Helena Sound, and Port Royal Sound.
South Carolina lakes, rivers and reservoirs
Lakes and reservoirs
J Strom Thurmond Lake
Hartwell Lake
Lake Moultrie
Lake Marion
Lake Murray
Wateree Lake
Lake Keowee
Lake Jocassee
Lake Greenwood
Richard B Russell Lake
Rivers and streams
Edisto River
Broad River
Savannah River
Saluda River
Catawba River
Black River
Santee River
Great Pee Dee River
Little Pee Dee River
Lynches River
Waccamaw River
Pacolet River
Enoree River
Salkahatchie River
Bays and sounds
Port Royal Sound
Long Bay
St Helena Sound
Atlantic Ocean
References
This US time zone map shows the six time zones of the United States such as the Eastern, Central, Mountain, Pacific, Alaska and Hawaii-Aleutian time zones.
How much rain falls in the United States? Take a close look at this US precipitation map to see where it falls the most and least. You'll see it fluctuates.
A physical map of the United States that features mountains, plateaus, lakes, rivers, cities and capitals. It includes inset maps for Hawaii and Alaska.
US State Maps
Select a state to view its map