Map of Georgia – Cities and Roads
Georgia Maps
Georgia Cities
About the map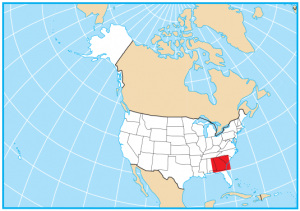 This map of Georgia contains cities, roads, rivers and lakes. For example, Atlanta, Augusta and Savannah are some of the major cities shown in this map of Georgia.
Georgia is situated in the south-east of the United States bordering Alabama, Tennessee, South Carolina and Florida. It's a mix of agriculture, mountains and coastal beaches along the North Atlantic Ocean.
Georgia is nicknames the "Peach state" because of their well-recognized Georgia-grown peaches. But they're also home to Coca-Cola, boiled peanuts, and the busiest airport in the United States. Another stereotype for Georgia is they are famous for their Miss Georgia beauty pageant.
State capital
Atlanta
Major cities and towns
Atlanta
Savannah
Columbus
Athens
Augusta
Albany
East Point
Hinesville
La Grange
Marietta
Rome
Roswell
Smyrna
Valdosta
Warner Robins
Martinez
Macon
Gainesville
Dalton
Peachtree City
Alpharetta
Interstate highways
Interstate-16 (I-16)
Interstate-20 (I-20)
Interstate-59 (I-59)
Interstate-75 (I-75)
Interstate-85 (I-85)
Interstate-95 (I-95)
Landmarks in Georgia
Islands
Cumberland Isl
St Simons Isl
Sapelo Isl
St Catherines Isl
Ossabaw Isl
Tybee Isl
Mountains
Brasstown Bald is the highest peak in Georgia.
Lakes, rivers and creeks
Atlantic Ocean
Savannah River
Walter F George
Lake Weiss
Chattahoochee River
Russell Lake
Lake Strom Thurmond
West Point Lake
Lake Seminole
Ocmulgee River
Altamaha River
Ogeechee River
Oconee River
Flint River
Hartwell Lake
Lake Lanier
St Andrew Sound
Okefenokee Swamp
Populated places in Georgia
Alma
Americus
Bainbridge
Blakely
Bremen
Brunswick
Cairo
Calhoun
Carrollton
Cartersville
Cedartown
Covington
Dawson
Douglas
Dublin Fort Valley
Griffin
Homerville
Jesup
Milledgeville
Moultrie
Newnan
Perry
Sandersville
Statesboro
Swainsboro
Sylvania
Thomasville
Tifton
Toccoa
Waycross
Waynesboro
McRae
Vidalia
Eatonton
Cordele
Monroe
Kingsland
References
This US time zone map shows the six time zones of the United States such as the Eastern, Central, Mountain, Pacific, Alaska and Hawaii-Aleutian time zones.
Download our satellite map of the United States. It's free to use for any purpose. Or choose from any of the 50 states for more satellite maps of the USA.
Check out the US temperature map to visualize how climate varies across the United States of America. Each one is derived from NESDIS, a branch of NOAA.
Free US Maps
Select a state to view its map