South Dakota Lakes and Rivers Map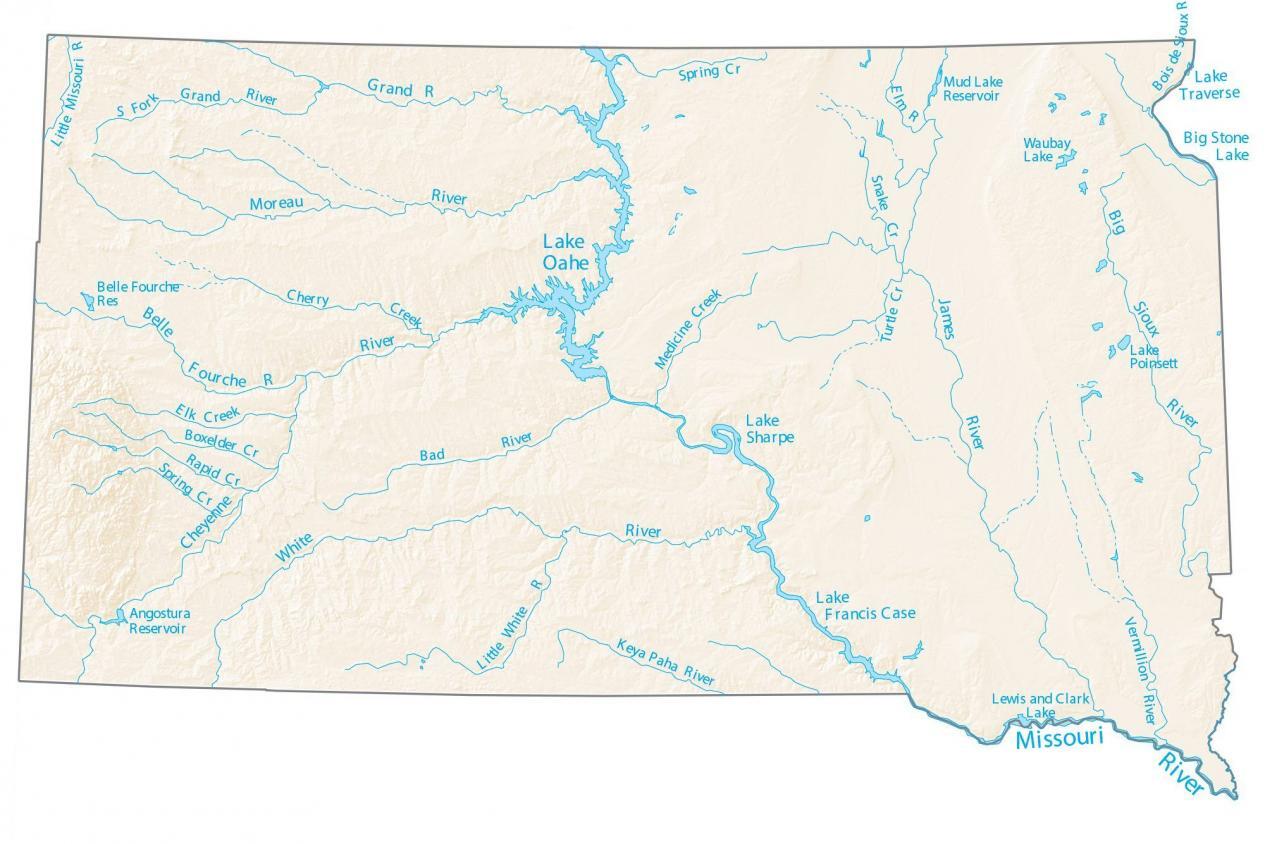 About the map
In this map, you will find major rivers, reservoirs, and lakes of South Dakota like Lake Oahe, Lake Sharpe, and Lake Francis Case. In general, rivers in South Dakota flow into the Gulf of Mexico and Hudson Bay.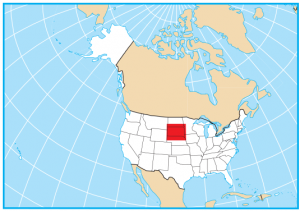 The longest rivers in South Dakota are the Missouri River, James River, and White River. It's the Bois de Sioux River that creates a boundary between South Dakota and the state of Minnesota. But it's also the Missouri River that separates the state of Nebraska.
The largest lakes in South Dakota are Lake Oahe, Lake Francis Case, and Lake Sharpe. By far, Lake Oahe is the largest in area and more than doubles the second-largest lake, Lake Francis Case. While Lake Oahe is 206,100 acres in size, Lake Francis Case is 95,000 acres.
South Dakota map collection
You are free to use our lakes and rivers map of South Dakota for educational and commercial uses. Attribution is required. How to attribute?
South Dakota lakes, rivers and reservoirs
Lakes and reservoirs
Lake Oahe
Lake Sharpe
Lake Francis Case
Lake Traverse
Big Stone Lake
Angostura Reservoir
Belle Fourche Reservoir
Mud Lake Reservoir
Waubay Lake
Lake Poinsett
Lewis and Clark Lake
Rivers and streams
Cheyenne River
White River
James River
Big Sioux River
Missouri River
Moreau River
Grand River
Belle Fourche River
Keya Paha River
Bad River
Vermillion River
Little White River
Spring Creek
Rapid Creek
Boxelder Creek
Elk Creek
Cherry Creek
Grand River
Little Missouri River
Spring Creek
Elm River
Bois de Sioux River
Snake Creek
Turtle Creek
Medicine Creek
City Maps of South Dakota
References