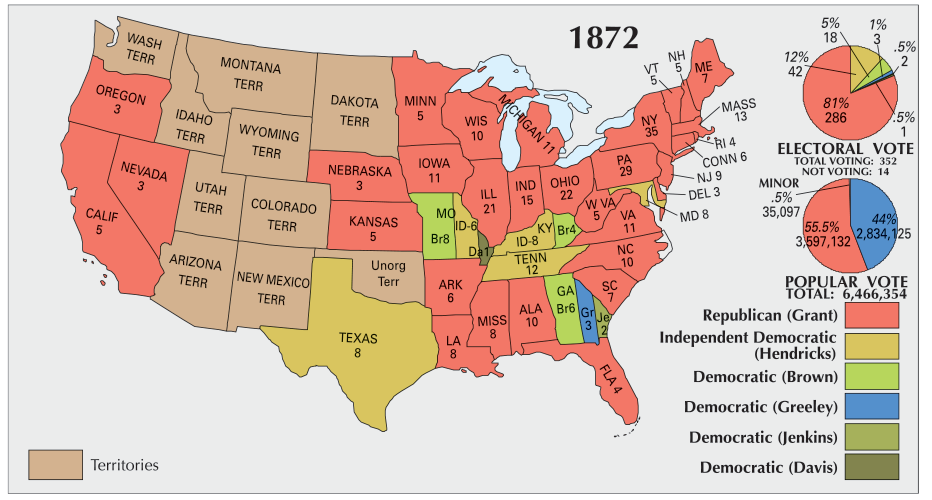 Download
You are free to use our US election maps for educational and commercial uses. Attribution is required. How to attribute?
Election of 1872 Summary
Ulysses Grant remained popular as part of the Republican Party. But scandals haunted Grant, such as how he favored friends and family.
In the 1872 US election, it was the first time a woman (Victoria Woodhull) ran to be president. Like her running mate, it was also the first time that a former slave and African American ran.
Despite the scandals, Ulysses Grant dominated the election with 286 electoral votes. Partly, it was because of how poorly his opponent Horace Greeley campaigned.

« PREVIOUS
1868 Election Map
NEXT »
1876 Election Map
Ulysses Grant
Eighteenth president of the United States (second term)
Vice President: Henry Wilson
Total Electoral Votes: 286
Electoral Vote: 86%
Political Party: Republican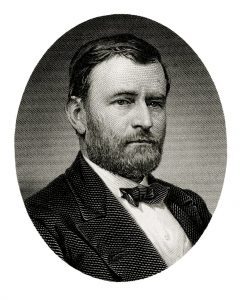 1872 Election Timeline
1860: Abraham Lincoln
1864: Abraham Lincoln
1868: Ulysses Grant
1872: Ulysses Grant

1876: Rutherford Hayes
1880: James Garfield
1884: Grover Cleveland
1888: Benjamin Harrison

US Election Map Collection