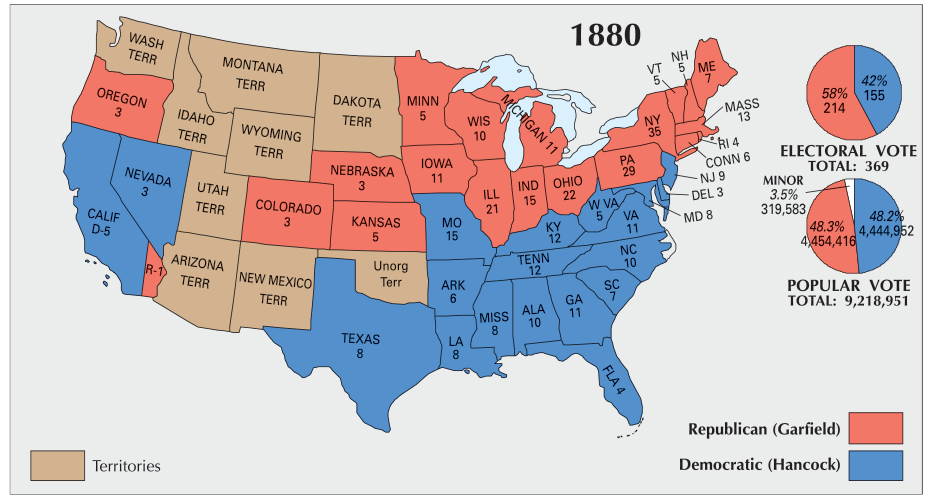 Election of 1880 Summary
In 1880, it was the return of Grant. Ulysses Grant made an attempt to come back for a third term, after winning the election of 1872. But his campaign didn't get much traction.
In the election of 1880, it was mostly a two-pony race between James Garfield and Winfield Hancock. It was one of the tightest races because only 2000 votes separated the two for the popular vote.
But James Garfield barely squeaked out a win and became the 20th US president with 214 electoral votes. He only spent 200 days in office and was later assassinated.
James Garfield
Twentieth president of the United States
Vice President: Chester A. Arthur
Total Electoral Votes: 214
Electoral Vote: 58%
Political Party: Republican
1880 Election Timeline
1868: Ulysses Grant
1872: Ulysses Grant
1876: Rutherford Hayes
1880: James Garfield
1884: Grover Cleveland
1888: Benjamin Harrison
1892: Grover Cleveland
1896: William McKinley

You are free to use our US election maps for educational and commercial uses. Attribution is required. How to attribute?
US election map collection