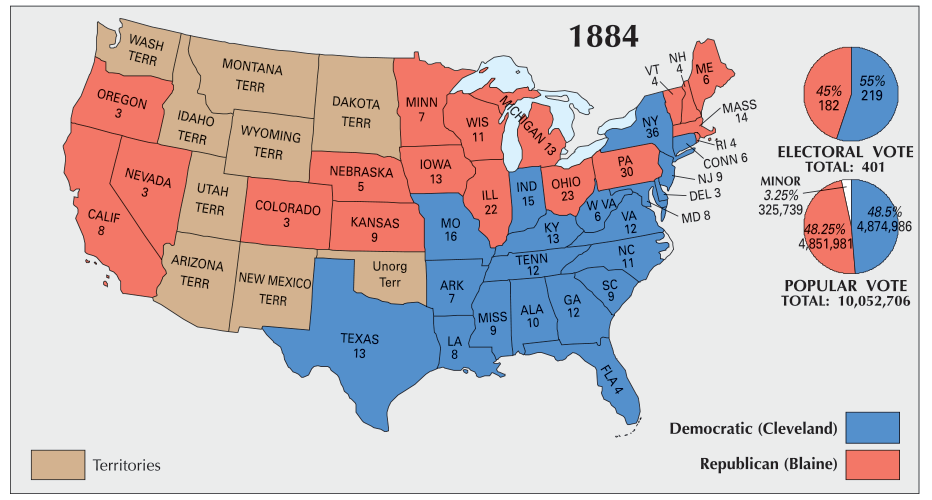 Download
You are free to use our US election maps for educational and commercial uses. Attribution is required. How to attribute?
Election of 1884 Summary
After the assassination of James Garfield, Chester Arthur filled in his role as president. Arthur couldn't continue because of his declining health.
So the Democratic party chose Grover Cleveland and the Republicans picked James Blaine. This election also featured the second woman who ran for president, Belva Ann Lockwood.
But in the end, it was Grover Cleveland who edged out Blaine. He gained 219 electoral votes and became the 22nd American president in history.

« PREVIOUS
1880 Election Map

NEXT »
1888 Election Map
Grover Cleveland
Twenty-second president of the United States
Vice President: Thomas A. Hendricks
Total Electoral Votes: 219
Electoral Vote: 55%
Political Party: Democratic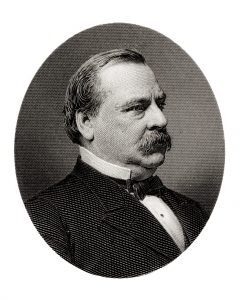 1884 Election Timeline
1872: Ulysses Grant
1876: Rutherford Hayes
1880: James Garfield
1884: Grover Cleveland

1888: Benjamin Harrison
1892: Grover Cleveland
1896: William McKinley
1900: William McKinley

US Election Map Collection