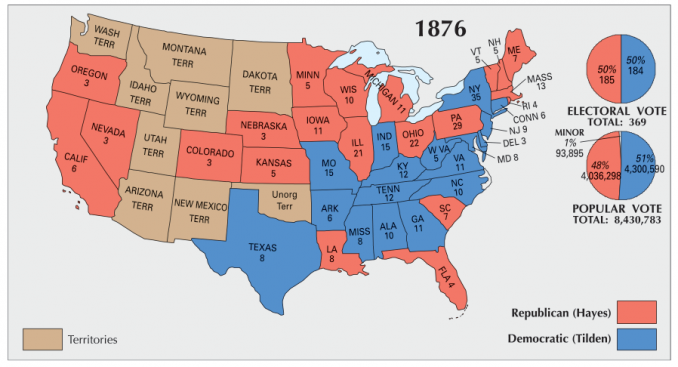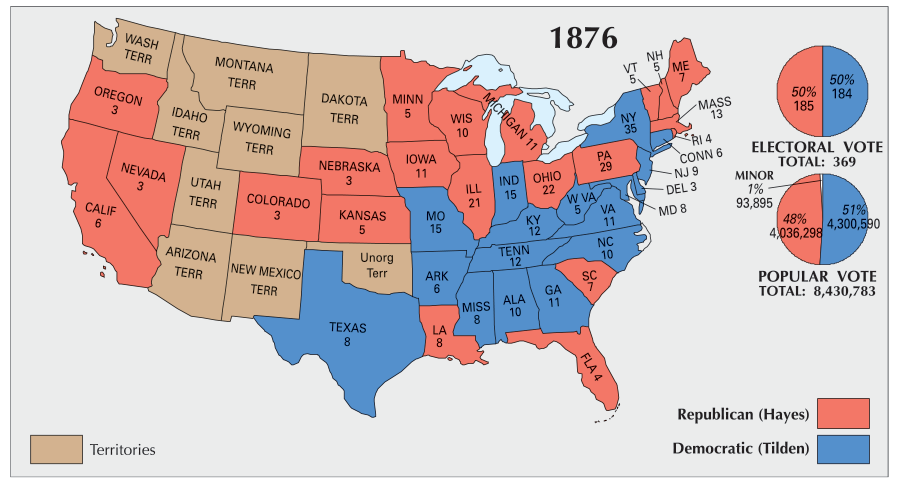 Election of 1876 Summary
This was the 35th presidential election. While the Democrats nominated Samuel Tilden, the Republicans chose Rutherford Hayes. Overall, it was a close race between the two candidates.
The situation was bleak during this time. Especially, how the economy dragged down the morale of the people. So, most campaigning revolved. It was the first time the US election included the state of Colorado.
For the results, it seemed like Tilden would win at first. Republicans ordered an investigation in several states. Eventually, it came down to a vote and Rutherford won with 185 electoral votes.

« PREVIOUS
1872 Election Map

NEXT »
1880 Election Map
Rutherford Hayes
Nineteenth president of the United States
Vice President: William A. Wheeler
Total Electoral Votes: 185
Electoral Vote: 50%
Political Party: Republican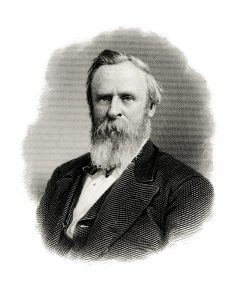 1876 Election Timeline
1864: Abraham Lincoln
1868: Ulysses Grant
1872: Ulysses Grant
1876: Rutherford Hayes

1880: James Garfield
1884: Grover Cleveland
1888: Benjamin Harrison
1892: Grover Cleveland

US Election Map Collection