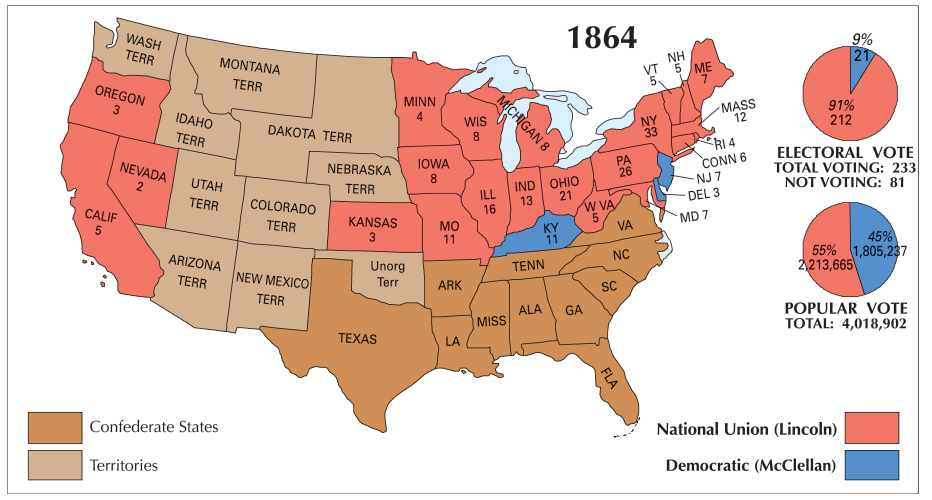 Download
You are free to use our US election maps for educational and commercial uses. Attribution is required. How to attribute?
Election of 1864 Summary
During this election, the country was still in Civil war between the North and South. But 3 new states participated including Kansas, West Virginia and Nevada.
Abraham Lincoln won a second term as president against George McLellan. Lincoln gained 212 electoral votes without including the Confederate States.
But his time as president came to an abrupt end after his assassination just 5 weeks into his presidency. Then, Andrew Johnson took his place as president until the 1868 presidential election.

« PREVIOUS
1860 Election Map

NEXT »
1868 Election Map
Abraham Lincoln
Sixteenth president of the United States (second term)
Vice President: Andrew Johnson
Total Electoral Votes: 212
Electoral Vote: 91%
Political Party: National Union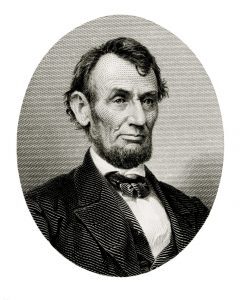 1864 Election Timeline
1852: Franklin Pierce
1856: James Buchanan
1860: Abraham Lincoln
1864: Abraham Lincoln

1868: Ulysses Grant
1872: Ulysses Grant
1876: Rutherford Hayes
1880: James Garfield

US Election Map Collection