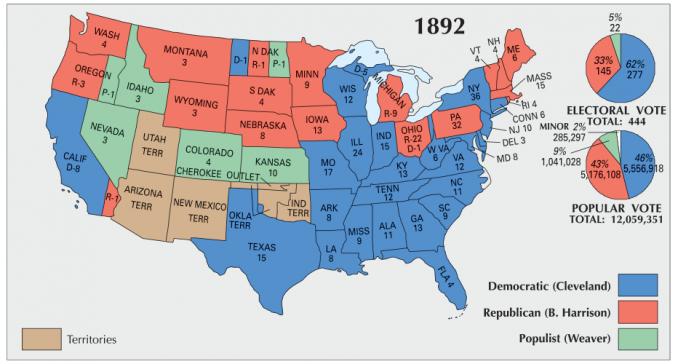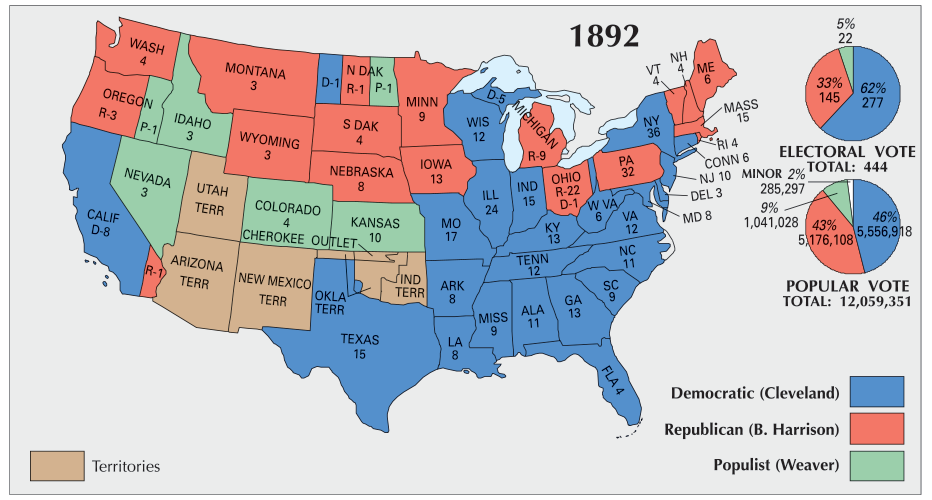 Election of 1892 Summary
Despite the difficulties that Benjamin Harrison had during his term as president, he decided to run again in 1892. Grover Cleveland also made a triumphant return since winning the election of 1884. So did James Weaver of the Populist Party.
Also important, six new states participated including North Dakota, South Dakota, Montana, Washington, Idaho and Wyoming. Debates between the candidates mostly surrounded tariffs.
When all the votes were counted, Grover Cleveland won. Then in the election of 1892, he became the 24th president of America with 277 electoral votes.

« PREVIOUS
1888 Election Map

NEXT »
1896 Election Map
Grover Cleveland
Twenty-third president of the United States
Vice President: Adlai Stevenson
Total Electoral Votes: 277
Electoral Vote: 62%
Political Party: Democratic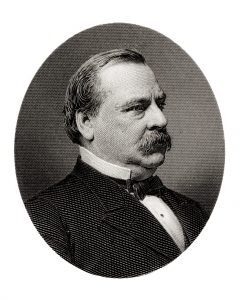 1892 Election Timeline
1880: James Garfield
1884: Grover Cleveland
1888: Benjamin Harrison
1892: Grover Cleveland

1896: William McKinley
1900: William McKinley
1904: Theodore Roosevelt
1908: William Taft

US election map collection