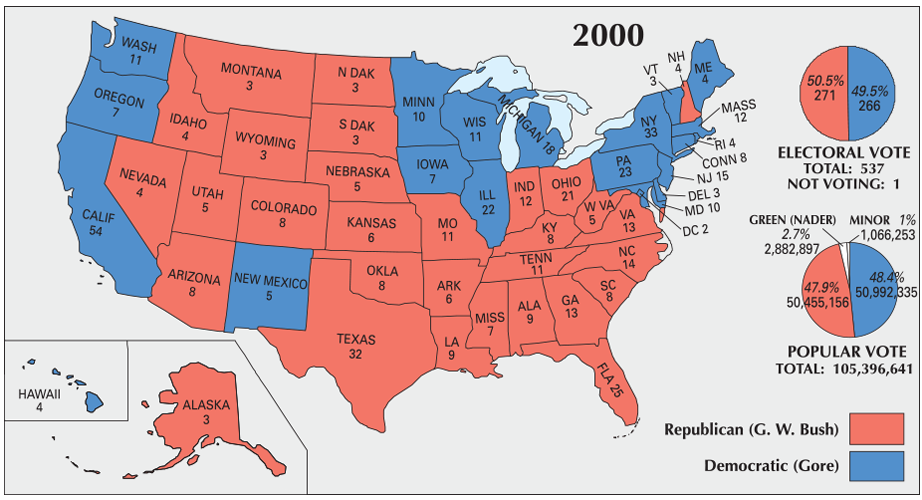 Download
You are free to use our US election maps for educational and commercial uses. Attribution is required. How to attribute?
Election of 2000 Summary
The two main party leaders that emerged in the 2000 election were George W. Bush and Al Gore. This election had confusing results in which not a single nominee could be crowned president.
At first, it appeared that Al Gore won the election. But it was too close to call in Florida. This called for a mandatory recount, which took more than a month after election day.
Despite Al Gore winning the popular vote, George W. Bush was declared the 43rd president of the United States. This was one of the closest races in presidential election history.

« PREVIOUS
1996 Election Map

NEXT »
2004 Election Map
George W. Bush
Forty-third president of the United States
Vice President: Dick Cheney
Total Electoral Votes: 271
Electoral Vote: 50.5%
Political Party: Republican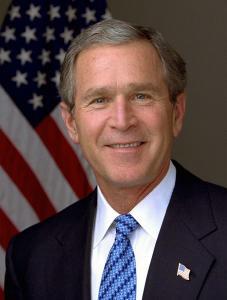 2000 Election Timeline
1988: George H.W. Bush
1992: Bill Clinton
1996: Bill Clinton
2000: George W. Bush

2004: George W. Bush
2008: Barack Obama
2012: Barack Obama
2016: Donald Trump

US Election Map Collection