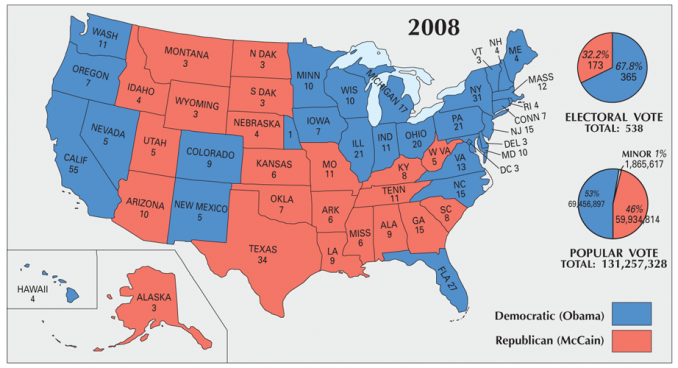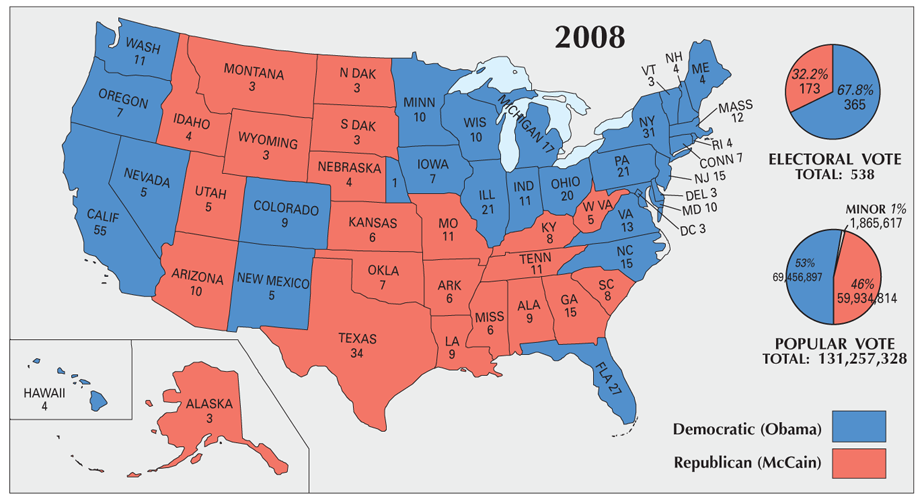 Election of 2008 Summary
After the housing bubble burst, George W. Bush left the economy in rough shape. This led to the Great Recession, sending Bush's approval ratings plummeting. Any candidate had to pick up the pieces that Bush left on the economy.
The Republicans chose John McCain, as their nominee. Then for the Democratic party, Barack Obama became the first African-American to get nominated by a major political party. He focused on bringing the troops home, the economy, and overall change.
After the people voted, Barack Obama became the 44th president in American history. He received 365 electoral votes and was the first African-American sworn into office. John McCain, on the other hand, picked up 173 electoral votes.

« PREVIOUS
2004 Election Map

NEXT »
2012 Election Map
Barack Obama
Forty-forth president of the United States
Vice President: Joe Biden
Total Electoral Votes: 365
Electoral Vote: 67.8%
Political Party: Democratic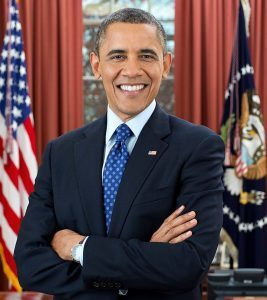 2008 Election Timeline
1988: George H.W. Bush
1992: Bill Clinton
1996: Bill Clinton
2000: George W. Bush

2004: George W. Bush
2008: Barack Obama
2012: Barack Obama
2016: Donald Trump

US Election Map Collection