Quebec Map – Cities and Roads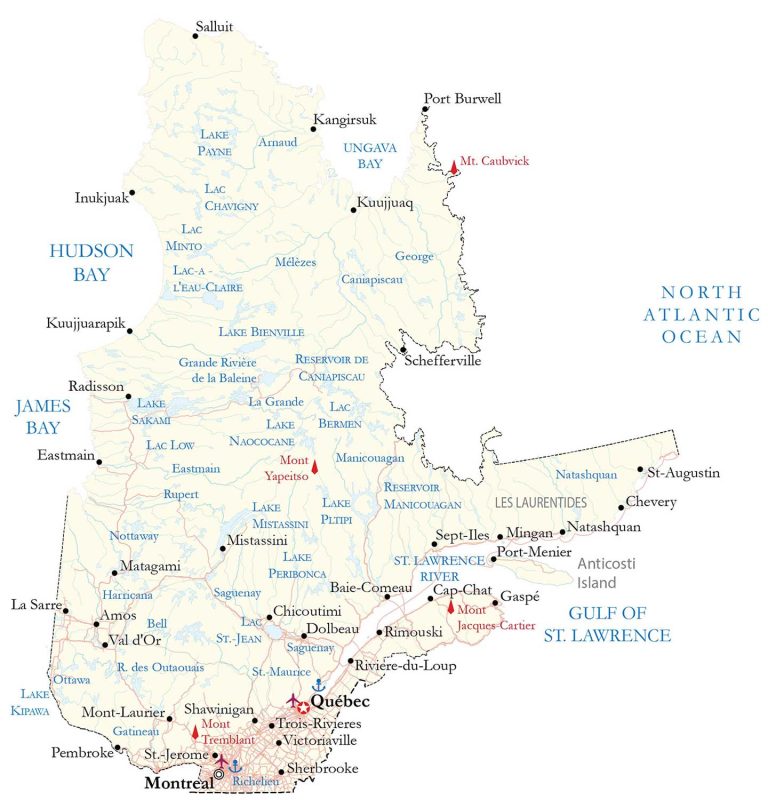 Download
A Quebec map shows major highways, roads, lakes, rivers, cities, and towns with satellite imagery and an elevation map. It's the largest province in Canada with the majority of people with French as their primary language.
You are free to use our Quebec map for educational and commercial uses. Attribution is required. How to attribute?
About the map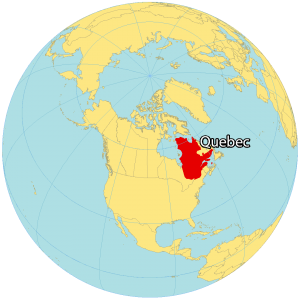 Quebec is one of the ten provinces, located in the east of Canada. It's the largest province in size and second-largest in population. French is the prominent language in Quebec making it the only province where it is the dominant language.
Quebec is famous for maple syrup, poutine, and its half a million lakes throughout the province. Quebec City is a major city and capital situated on the north side of the Saint Lawrence River. But Montreal is the most populous city in the province with over 1.7 million people.
Quebec's northern region is part of the Canadian Shield, which contains more than one million lakes and streams. The province of Quebec borders Ontario to the west, New Brunswick to the southeast, and Newfoundland to the east. Additionally, it's next to the US states of Maine, New Hampshire, Vermont, and New York to the south.

Quebec in Google Maps
IMAGERY
Quebec Satellite Map
There are three geographic regions in Quebec – the St. Lawrence Lowlands, the Canadian Shield, and the Appalachian region. First, the Canadian Shield occupies about 90% of the total area of Quebec.
It's sparsely populated, rich in minerals, and poorly drained with the Hudson Bay in the northwest. Conversely, the St. Lawrence Lowlands is the most developed with major cities between Montreal and Quebec City.
Also, it's the most fertile region with the Gulf of St. Lawrence in the southeast.  Finally, the Appalachian region is the most rugged which contains the Appalachian mountain chain. Also, it includes the International Appalachian Trail, which starts in Gaspé all the way to Alabama in the United States.
HILLSHADE
Quebec Elevation Map
The terrain in Quebec is mostly flat because the majority of the area is part of the Canadian Shield. But it still has several low-lying mountain chains. For example, the Laurentian Mountains are in southern Quebec, the Otish Mountains are located in central Quebec, and the Torngat Mountains are near Ungava Bay.
At 1,268 meters (4,160 ft), Mont Jacques-Cartier is the tallest mountain in southern Quebec within the Canadian Appalachians. But Mount Caubvick (Mont D'Iberville) is Quebec's highest peak at 1,652 meters (5,420 ft) within the Torngat Mountains. Also, It is the highest point east of the Rockies in mainland Canada.
Canadian Provinces
Canadian Territories