Hawaii Rivers and Channels Map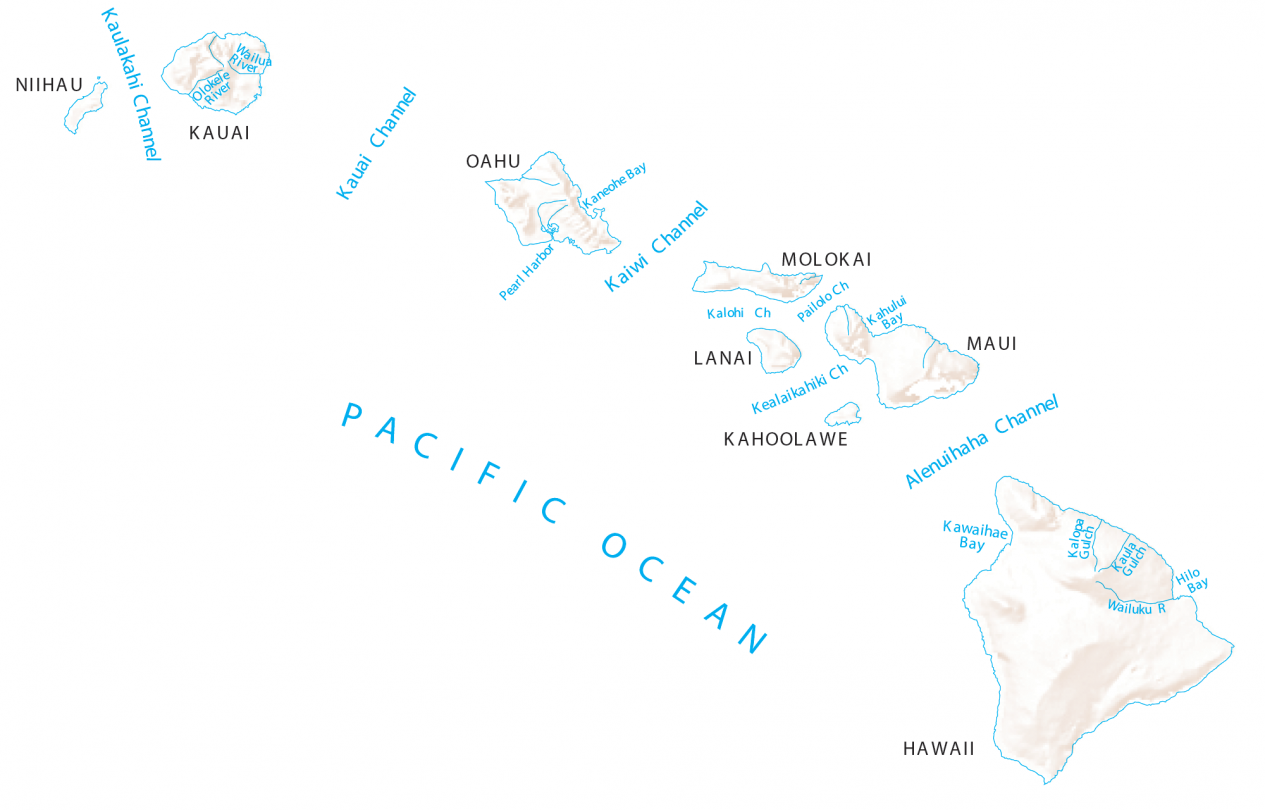 About the map
On this map, you will find channels, rivers, and bays of Hawaii. For example, it has the Kauai, Kalohi, and Pailolo channels. All rivers and streams of Hawaii flow into the Pacific Ocean.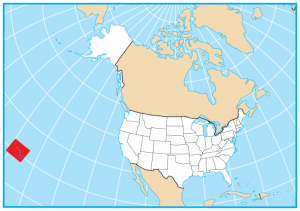 The longest river in Hawaii is the Wailuku River. This 28-mile-long river flows eastward, descending steeply from the mountains before entering the Pacific Ocean.
If you're going to travel to Hawaii, you can find all sorts of recreational activities to do along its sandy beaches and windward coast. You can explore everything from catamaran cruises to dolphin watching and snorkeling.
Hawaii map collection
You are free to use our map of Hawaii for educational and commercial uses. Attribution is required. How to attribute?
Hawaii channels and rivers
Channels
Kaulakahi Channel
Kauai Channel
Kaiwi Channel
Alenuihaha Channel
Kalohi Channel
Pailolo Channel
Kealaikahiki Channel
Bays
Rivers and streams
Olokele River
Wailua River
Major islands and water features
Islands in Hawaii
Landmarks and features
Pacific Ocean
Kalopa Gulch
Ka Lae
Pearl Harbor
Cape Kumukahi
Upolu Pt
City and Island Maps of Hawaii
References