Hawaii Rivers and Channels Map
Hawaii Maps
Hawaii Cities
About the map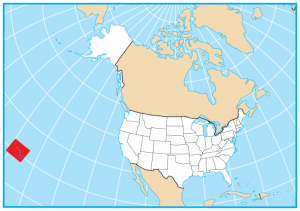 In this map, you will find channels, rivers, and bays of Hawaii. For example, it has the Kauai, Kalohi, and Pailolo channels. All rivers and streams of Hawaii flow into the Pacific Ocean.
The longest river in Hawaii is the Wailuku River. This 28-mile long river flows eastward, descending steeply from the mountains before entering the Pacific Ocean.
Hawaii channels and rivers
Channels
Kaulakahi Channel
Kauai Channel
Kaiwi Channel
Alenuihaha Channel
Kalohi Channel
Pailolo Channel
Kealaikahiki Channel
Bays
Kaneohe Bay
Kahului Bay
Kawaihae Bay
Hilo Bay
Rivers and streams
Olokele River
Wailua River
Wailuku River
Major islands and water features
Islands in Hawaii
Hawaii
Maui
Kahoolawe
Lanai
Oahu
Molokai
Kauai
Niihau
Landmarks and features
Pacific Ocean
Kalopa Gulch
Ka Lae
Pearl Harbor
Cape Kumukahi
Upolu Pt
A United States federal lands map where the US government owns. It includes national parks, Indian Lands, national forest and fish/wildlife.
This map of USA displays states, cities and census boundaries. An elevation surface highlights major physical landmarks like mountains, lakes and rivers.
Free US Maps
Select a state to view its map