Nebraska Lakes and Rivers Map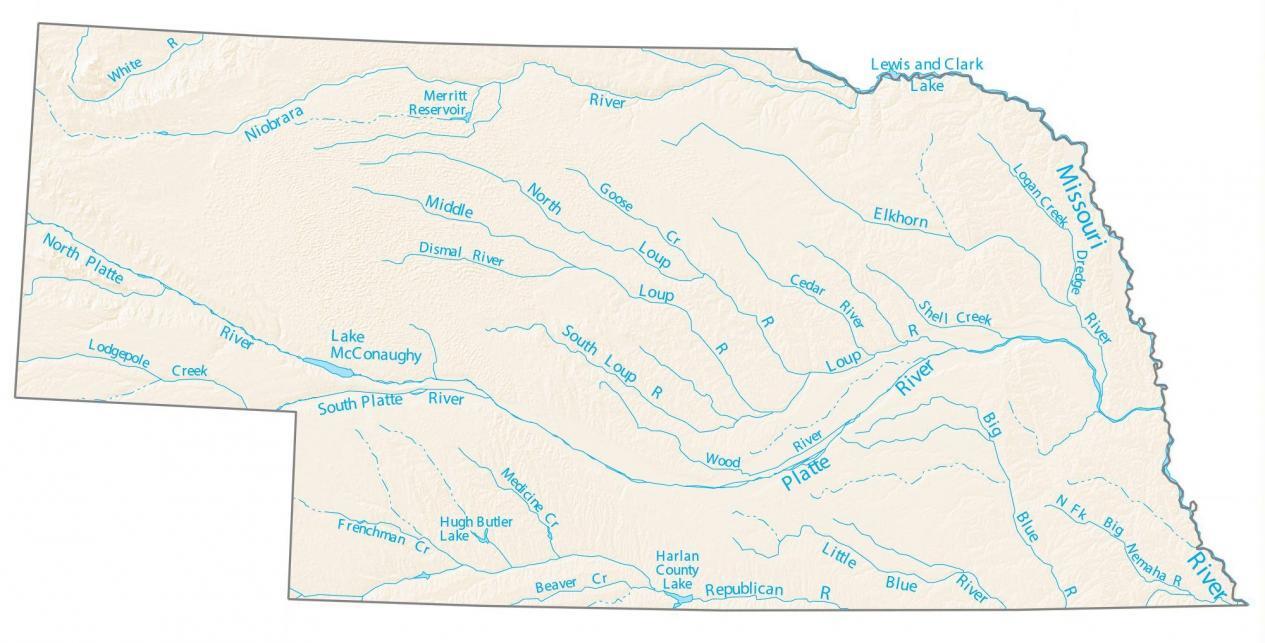 About the map
This map displays major rivers, reservoirs, and lakes of Nebraska like Lake McConaughy and Merritt Reservoir. In general, rivers in Nebraska flow into the Gulf of Mexico.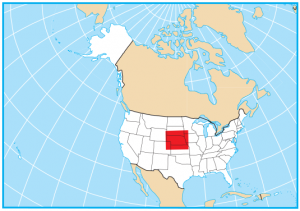 Did you know the east boundary of Nebraska is entirely the Missouri River? It's true. This river separates the border between South Dakota, Iowa, and Missouri. But in the northeast, there's also the Lewis and Clark Lake that separates it from South Dakota.
The largest lakes in Nebraska are Lake McConaughy and Lewis and Clark Lake. Both lakes are approximately 30,000 acres in area. But Lewis and Clark Lake also stretch out in South Dakota as well.
Nebraska map collection
You are free to use our lakes and rivers map of Nebraska for educational and commercial uses. Attribution is required. How to attribute?
Nebraska lakes, rivers and reservoirs
Lakes and reservoirs
Lake McConaughy
Lewis and Clark Lake
Harlan County Lake
Merritt Reservoir
Hugh Butler Lake
Rivers and streams
Niobrara River
Elkhorn River
Loup River
Republican River
Little Blue River
Big Blue River
Missouri River
South Loup River
Wood River
Logan Creek
Frenchman Creek
White River
Platte River
Lodgepole Creek
Dismal River
Goose Creek
Cedar River
Shell Creek
Nemaha River
Beaver Creek
Medicine Creek
References