Map of Iowa – Cities and Roads
Iowa Maps
City Maps in Iowa
About the map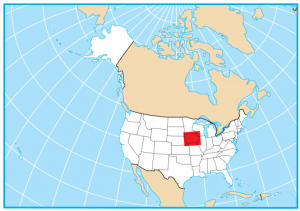 This Iowa map displays cities, roads, rivers, and lakes. Des Moines, Cedar Rapids, and Davenport are some of the major cities shown in this map of Iowa.
Iowa is known for its wrestling. It breeds some of the best wrestlers in athletics. Other than that, it's best known for corn, sliced bread, and its nickname as the Hawkeye State.
Most people think of Iowa as being flat and dull. But in reality, it has rolling hills, and even steeper hills and valleys in the northern area. It borders South Dakota, Nebraska, Missouri, Illinois, Wisconsin and Minnesota.
State capital
Des Moines
Major cities and towns
Des Moines
Cedar Rapids
Davenport
Ames
Ankeny
Bettendorf
Cedar Falls
Clinton
Council Bluffs
Dubuque
Iowa City
Marshalltown
Mason City
Sioux City
Urbandale
Waterloo
West Des Moines
Burlington
Fort Dodge
Marion
Atlantic
Boone Carroll
Centerville
Chariton
Charles City
Cherokee
Clarinda
Creston
Decorah
Denison
Emmetsburg
Estherville
Fairfield
Fort Madison
Grinnell
Indianola
Iowa Falls
Knoxville
Le Mars
Maquoketa
Muscatine
Newton
Osceola
Oskaloosa
Ottumwa
Red Oak
Sheldon
Shenandoah
Spencer
Spirit Lake
Storm Lake
Washington
Waverly
Webster City
Keokuk
Mount Pleasant
References
From Alabama to Wyoming, we display all 50 US states and capital cities. This United States map with capitals is a simple representation of continental US.
This US time zone map shows the six time zones of the United States such as the Eastern, Central, Mountain, Pacific, Alaska and Hawaii-Aleutian time zones.
How much rain falls in the United States? Take a close look at this US precipitation map to see where it falls the most and least. You'll see it fluctuates.
Free US Maps
Select a state to view its map