Nevada Lakes and Rivers Map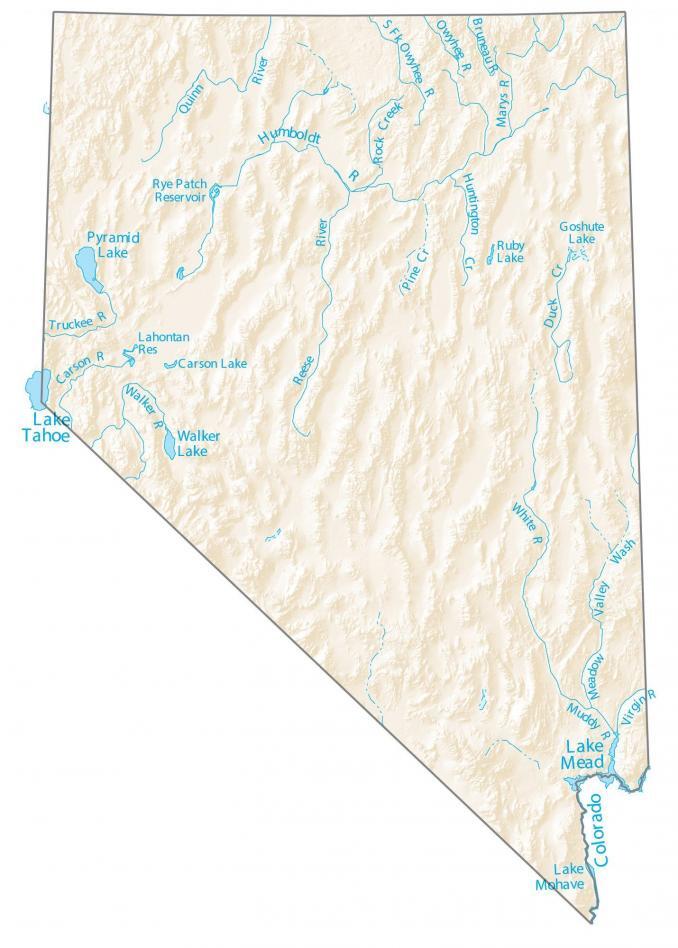 About the map
In this map, you will find major rivers, reservoirs, and lakes of Nevada. In general, rivers in Nevada flow into the Great Basin, the Gulf of California, and the Pacific Ocean.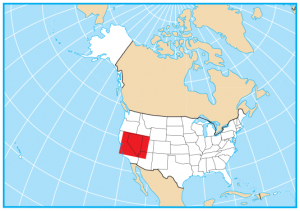 Despite the arid climate in Nevada, the state boasts watercourses like the Humboldt River, Virgin River, and Reese River. In fact, part of the Colorado River flows through Nevada in the southeast, partially forming a border with Arizona.
Lake Mead is the largest lake in Nevada at about 158,000 acres. But part of this lake is also in Nevada as well. Next, Lake Tahoe is the second largest at about 122,000 acres. Similar to Lake Mead, Lake Tahoe is also shared in another state (California) and is tucked in the Sierra Nevada Mountains.
Nevada map collection
You are free to use our lakes and rivers map of Nevada for educational and commercial uses. Attribution is required. How to attribute?
Nevada lakes, rivers and reservoirs
Lakes and reservoirs
Pyramid Lake
Lake Tahoe
Walker Lake
Lake Mead
Lake Mohave
Lahontan Reservoir
Rye Patch Reservoir
Carson Lake
Ruby Lake
Goshute Lake
Rivers and streams
Humboldt River
Virgin River
Reese River
Quinn River
Duck Creek
Truckee River
Carson River
Colorado River
White River
TemplateMuddy River
Walker River
Owyhee River
Rock Creek
Pine Creek
Owyhee River
Bruneau River
Marys River
Huntington Creek
References