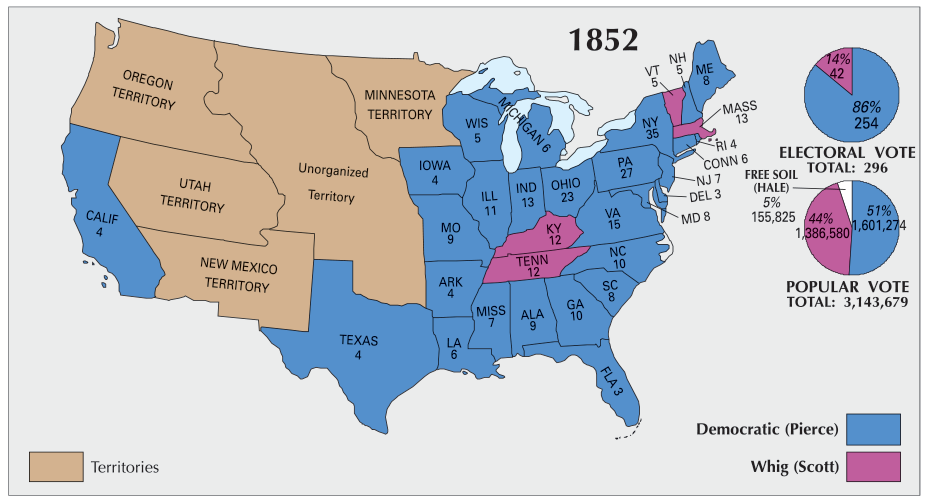 Download
You are free to use our US election maps for educational and commercial uses. Attribution is required. How to attribute?
Election of 1852 Summary
In 1850, Millard Fillmore took over from Zachary Taylor after his death. Also notable to mention, it was the first time California could vote in a US election.
The Democratic Party had a dark horse with Franklin Pierce as their nomination. He was put against Winfield Scott.
But Pierce won in a surprising landslide victory with 254 electoral votes. Scott could only pull together 42 electoral votes.

« PREVIOUS
1848 Election Map

NEXT »
1856 Election Map
Franklin Pierce
Fourteenth president of the United States
Vice President: William R. King
Total Electoral Votes: 254
Electoral Vote: 86%
Political Party: Democratic

1852 Election Timeline
1840: William Henry Harrison
1844: James Polk
1848: Zachary Taylor
1852: Franklin Pierce

1856: James Buchanan
1860: Abraham Lincoln
1864: Abraham Lincoln
1868: Ulysses Grant

US Election Map Collection