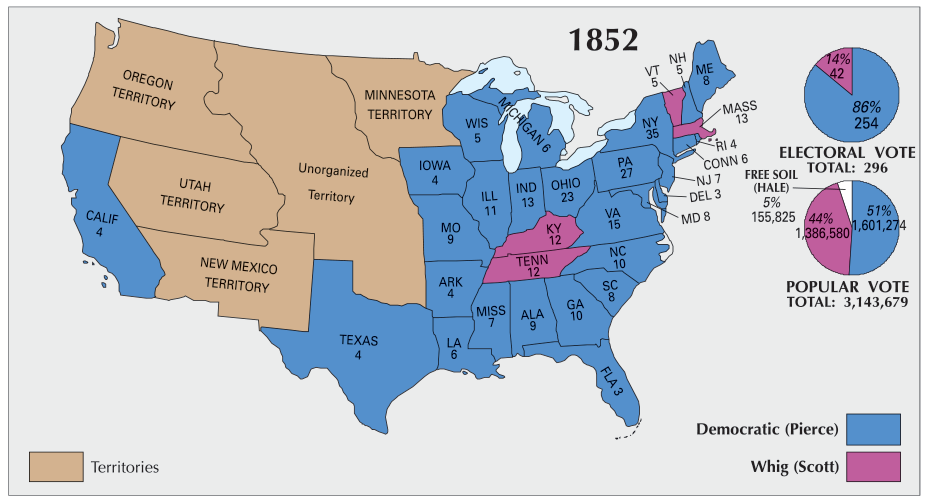 Election of 1852 Summary
In 1850, Millard Fillmore took over from Zachary Taylor after his death. Also, notable to mention, it was the first time California could vote in a US election.
The Democratic Party had a dark horse with Franklin Pierce as their nomination. He was put against Winfield Scott.
But Pierce won in a surprising landslide victory with 254 electoral votes. Scott could only pull together 42 electoral votes.
Franklin Pierce
Fourteenth president of the United States
Vice President: William R. King
Total Electoral Votes: 254
Electoral Vote: 86%
Political Party: Democratic
1852 Election Timeline
1840: William Henry Harrison
1844: James Polk
1848: Zachary Taylor
1852: Franklin Pierce
1856: James Buchanan
1860: Abraham Lincoln
1864: Abraham Lincoln
1868: Ulysses Grant

You are free to use our US election maps for educational and commercial uses. Attribution is required. How to attribute?
US election map collection