ArcGIS Indoors: See Your Digital Floor Plans in 3D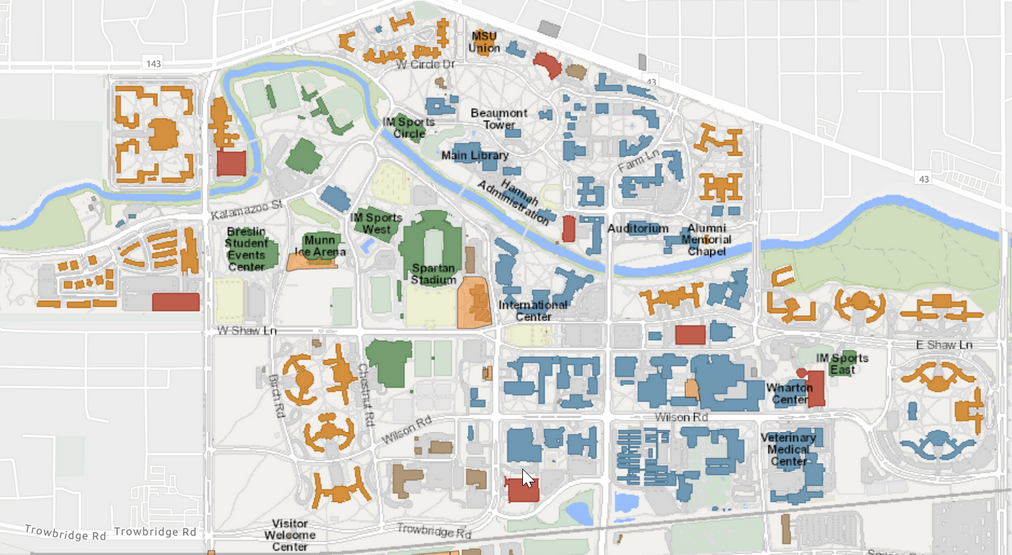 What Is ArcGIS Indoors?
ArcGIS Indoors is a complete indoor mapping solution for smart building management. Not only can you create and share indoor maps, but you can also use ArcGIS Indoors for the following:
Monitor facility operations
Facilitate workplace safety
View building space and floor plans
Needless to say, in this day and age when work demands are becoming more complicated, the ability to navigate a building and locate what you need can be crucial.
Read on to learn more about how Esri's ArcGIS Indoors software solves indoor coordination and planning. Also, learn about what it's capable of providing any organization.
Create Indoor Maps with ArcGIS Indoors
One of the biggest advantages of ArcGIS Indoors is how data can be easily integrated from a huge range of formats.
For instance, it incorporates indoor floor plans with digital formats like BIM, Revit, CAD, and other site scans.
No matter the type of file you are working with, ArcGIS Indoors can organize them into floor-aware indoor maps from scratch.
First, you create an ArcGIS Indoors database. Next, it's just a matter of importing your BIM or CAD data.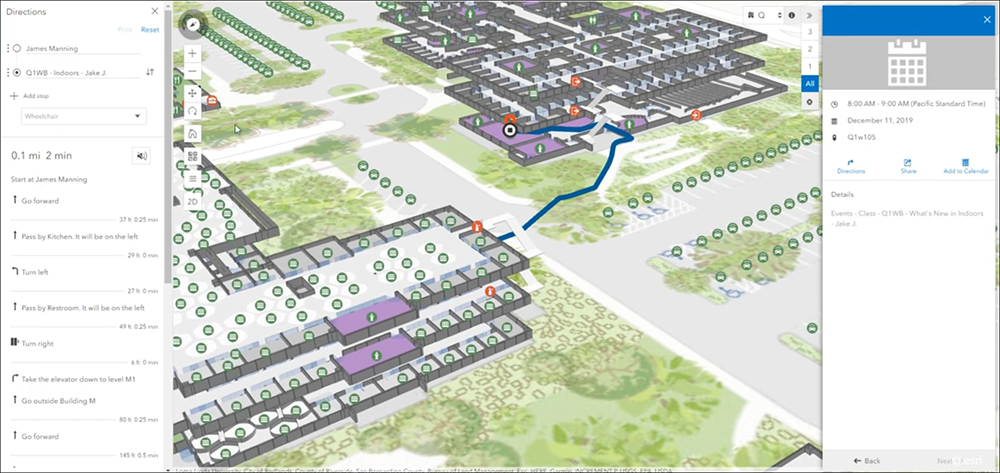 ArcGIS Indoors Viewer
Once you have your data loaded, it is time to start viewing your data. The ArcGIS Indoors Viewer allows you to view your building plans in 3D, and not just the 2D version, allowing for an easier understanding of the building plan.
For example, you can use the ArcGIS Indoor Viewer to locate assets, find workspaces, and easily report changes in services around your building.
By using the ArcGIS Indoors viewer, you can make your workforce productive and safe with indoor space planning. It offers both a Browser and Kiosk viewer for its viewers for visitors.
Plus, this tool allows your workforce to see where they are going, if they are familiar or unfamiliar with the surrounding area, and identify any hazards.
Indoor Space Planner
ArcGIS Indoors Space Planner is an intuitive and easy-to-use tool. This web-based tool allows you to plan indoor spaces and assign occupants to individual spaces called hotels or hot desks.
This tool helps improve employee productivity through a better organization that is well-designed for different activities.
With a rich set of features, you can assign spaces including the ability to plan your work and personal spaces.
Finally, you can integrate everything into the ArcGIS Indoors Space Planner app that works on cross-platform devices.
Summary: ArcGIS Indoors
ArcGIS Indoors is a product that lets you view, edit and share your indoor mapping data.
The map can be viewed in 3D or 2D views, and the software has features for creating interactive maps, managing projects, and sharing maps with others.
ArcGIS Indoors is the perfect solution for any business or organization looking to maintain its indoor mapping data.
Have you ever tried ArcGIS Indoors? How does it compare to some alternatives like Mapwize and Mappedin? Please let us know with a comment below.