5 Best Web Mapping Platforms – The Battle of Web GIS
ArcGIS Online vs Carto vs Mapbox vs Mango Map vs GIS Cloud
Web mapping is in an arm's race – and the war is in the cloud.
We've hit a hinge point in GIS. But only a few competitors lead the way.
Who stands out in the Battle of Web GIS?
We've battle-tested the best web mapping platforms. But who takes the top spot? Let's go for a deep dive into web GIS.
Jump To: Overview | Pricing | Functionality | Popularity | Visualization | Extras | Suitability
Here's a comparison table that covers various aspects of ArcGIS Online, Carto, Mapbox, Mango Map, and GIS Cloud.
| Aspect | ArcGIS Online | Carto | Mapbox | Mango Map | GIS Cloud |
| --- | --- | --- | --- | --- | --- |
| Pricing | Subscription-based | Subscription-based | Usage-based and Subscription | Subscription-based | Subscription-based |
| Free Tier | Yes (with limitations) | Yes (with limitations) | Yes (with limitations) | Yes (with limitations) | Yes (with limitations) |
| Functionality | Extensive geospatial tools | Mapping, analysis, BI | Custom mapping, geospatial | Web mapping, analysis | Comprehensive tools |
| Popularity | Widely used | Popular | Popular | Moderate | Moderate |
| Visualization | High-quality maps | User-friendly | Customizable | User-friendly | Limited |
| Extras | Robust GIS capabilities | Data-driven insights | AR/VR capabilities | Minimal extra features | Integration with 3rd party tools |
| Suitability | Professional use | Businesses, analysts | Developers, businesses | Simple to moderate needs | Businesses, enterprises |
Please note that software features, popularity, and pricing can change over time, so it's advisable to check the respective platforms' official websites for the most up-to-date information.
1. Overview
ArcGIS Online
Esri has a death grip on the GIS industry. It's not only GIS desktop software, but it's now mapping in the cloud. ArcGIS Online (AGOL) is Esri's cloud service with loads of functionality. It's ideal for large organizations because it's easy to integrate. And the best part of all – it's targeted towards non-programmers.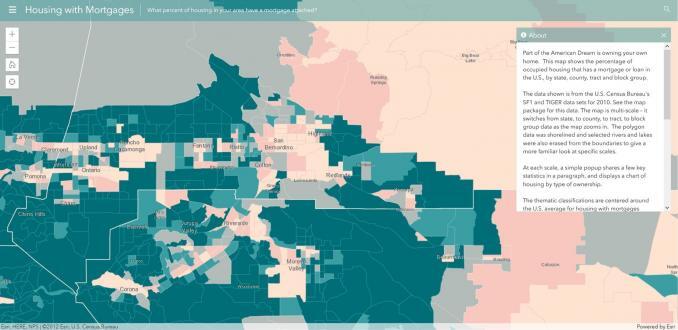 Carto
Carto's secret sauce is how you work in Postgres + PostGIS as a web service. That means you gain control of a fully managed database, without the need to set up, backup, or perform updates. Although Carto is tailored to programmers, no development is needed for some of its solution-based web mapping platforms.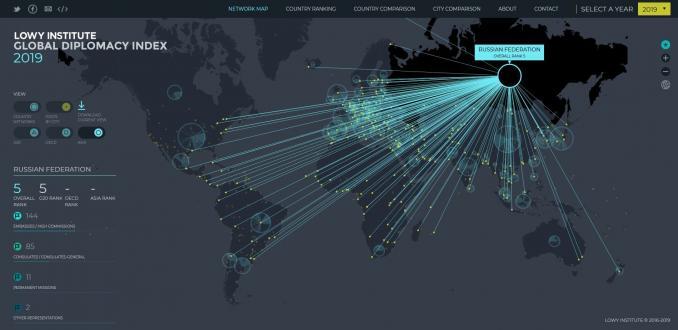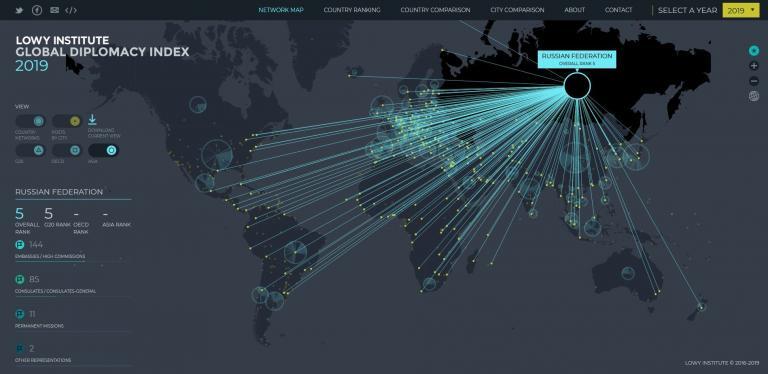 Mapbox
Mapbox is the cool kid on the block. Foursquare, Pinterest, and major newspapers use Mapbox because you can map with a swagger. It's programmer-centric like Carto. The display is smooth and pleasing to the eyes. Mapbox is tile-focused. It's speedy, scalable, and fully customizable. This makes it a top choice for high-traffic websites.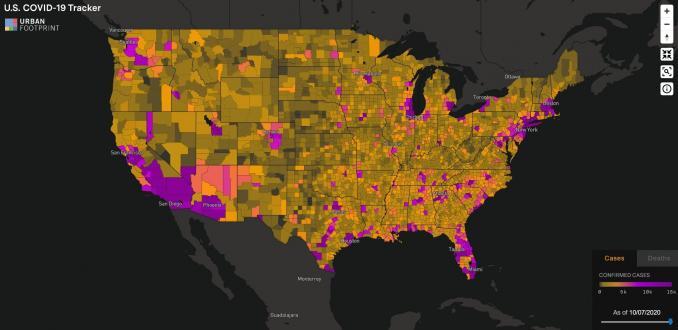 Mango Map
While other cloud mapping platforms focus on packing as much punch as they can, Mango Map takes a different approach. Instead, they offer the simplest way to publish a web map. They rethink the user interface, putting usability ahead of complexity. Unlike Mapbox and Carto, no coding is required.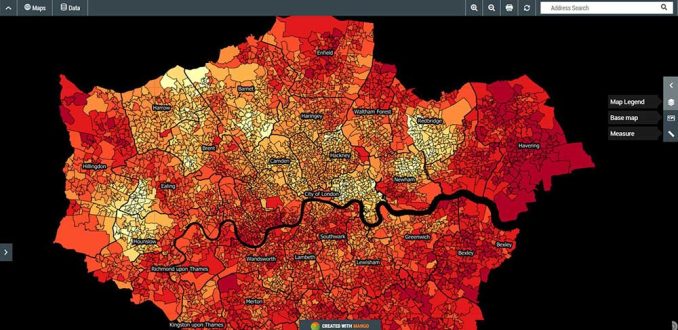 GIS Cloud
GIS Cloud is not an alternative to ArcGIS Online. Not by any means. But it does have a bit of an ArcGIS Online vibe to it, without a lot of the key functionality. The tab interface is a nice touch giving it a desktop GIS look and feel. Although its user base has grown to 70,000+ users, it's been a bit of an uphill battle with all the other elephants in the room.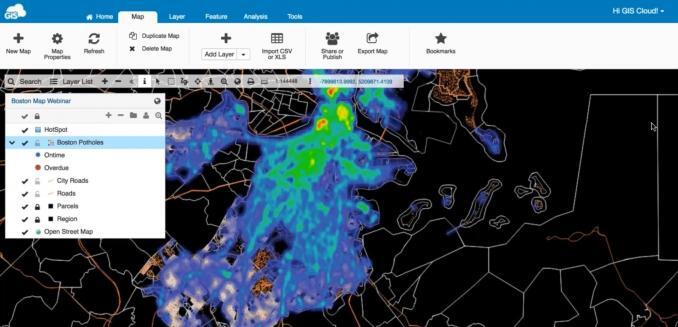 2. Pricing
ArcGIS Online
ArcGIS Online costs 2500$ for a single-user subscription. Esri also has a credit currency for advanced functionality. Yet the only drawback is that without credits you don't have the same functionality as the full-fledged ArcGIS Online.
Carto
Carto has reasonable value for what you pay for. The monthly pricing for Carto ranges anywhere from free to 200$. The difference you pay is based on the number of datasets, map loads, and API access.
Mapbox
For Mapbox, you only pay for what you use. All Mapbox pricing fall in tiers based on usage, making it one of the most flexible web mapping platforms. It has an excellent free tier, meaning you won't have to pay anything at all depending on usage. No wonder why CNN, Bloomberg, and Washington Post leverage Mapbox.
Mango Map
Mango Map pricing ranges from 50-500$ per month. You only pay as needed and can cancel anytime. Discounts are available for a longer commitment. It also has a free trial, if you want to test it out before purchasing a plan.
GIS Cloud
GIS Cloud has very competitive pricing for its functionality. Basically, you pay for how you want to use it. For its mobile data collection and app, a single user costs just 20$ per month. The map editor adds capabilities for real-time editing for 55$. Other options are available in the GIS Cloud pricing, including volume discounts.
3. Functionality
ArcGIS Online
ArcGIS Online is loaded with cross-platform functionality. It's built by the leading GIS software company in the world so you know it's a class above the rest. Esri users love it because it has everything you need like editing, 3D scenes, and field collection.
Building apps is easy with the Web App Builder (WAB). You can host in Esri's cloud or ArcGIS Server. Then, you can edit its HTML, CSS, and JavaScript. Esri's Javascript API opens up a ton of possibilities for customization.
READ MORE: An Introduction to Esri ArcGIS Online (AGOL)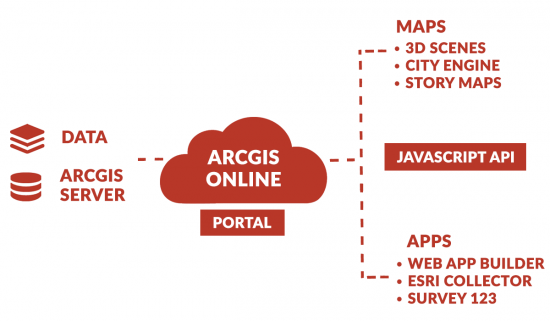 Carto
Developers use Carto to build their own tools around the APIs. By using the SQL API, you interact (insert, update, delete) with your tables and data through SQL statements. Then, the MAPS API requests map tiles for display.
Data scientists, developers, and analysts use PostGIS behind the scenes for spatial queries and analysis. For example, they geoenrich data streams based on geometry such as financial, demographics, and points of interest.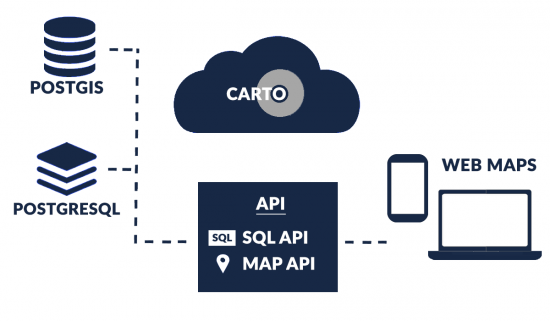 Mapbox
MBTiles is the backbone for storing tilesets. Mapbox has a ton of customization features for personalized maps. But if you fully want to experience Mapbox, it's all about the APIs. By using APIs, you can programmatically access Mapbox tools and services.
Finally, Mapbox Studio is how to convert your data to tilesets and create styles. This is where Mapbox really knocks it out of the park for web map customization and data management.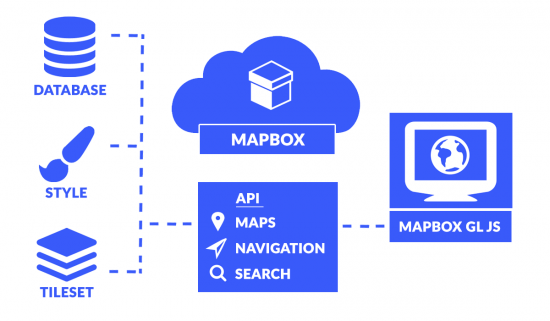 Mango Map
Mango Map is simple and effective. You don't get a whole lot of functionality like routing, story maps, or even 3D. Instead, you get an intuitive user interface with a product not aimed at programmers. No APIs or anything like that. Just simple web mapping like these examples of Mango Map.

GIS Cloud
GIS Cloud is not going to blow you away. Instead, it's mostly solution-oriented. For example, its focus is on field collection, data editing, and crowdsourcing. Overall, it gets the job done for these web mapping solutions. But it won't take you the extra mile, with some of their best examples on the GIS Cloud channel.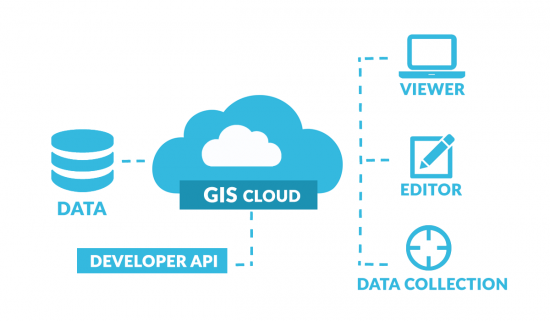 4. Popularity
While ArcGIS Online gets the lion's share of the popularity, Mapbox is a close second place. Carto is third in the market share of popularity. Finally, Mango Map and GIS Cloud are in the rear.
How did we get these numbers? Great question.
We used the exact phrases that users search for over the last 12 months. To rephrase, this doesn't equal the number of users for each web. Instead, it says how much people are looking for each web mapping platform in search engines.
Not the perfect metric. I admit. But if you have anything better, please provide feedback in the comments section.
| Web GIS Platform | Score |
| --- | --- |
| ArcGIS Online | 47.2 |
| Mapbox | 41.3 |
| Carto | 10.2 |
| Mango Map | 0.7 |
| GIS Cloud | 0.6 |
5. Visualization
ArcGIS Online
Ironically, it's the visualizations where ArcGIS Online lags behind its competitors. You get less control compared to Mapbox. Further, the interface is bulky compared to Mango Maps. Despite these shortfalls, it has some bright spots.
City Engine is a stud. Nothing else is in its class. 3D scenes have come a long way. This includes LiDAR which really resonates with your audience. Finally, Esri has built an entire scripting language (Arcade) for customizations.
Carto
The power of Carto as a platform is how it serves underlying data as tiled web maps. It has a high level of control for cartography. The display is smooth and pleasant to the eye. Dashboards are ready to integrate and share.
Carto for deck.gl is a powerful WebGL framework for large-scale datasets. Not to mention you can also build applications with Google Maps and Mapbox GL.
Mapbox
Mapbox's four flavors of maps are its Streets, Terrain, Traffic, and Satellite maps. You can integrate any of these into your application or project. By changing the style component, this is how you really make it your own. Finally, the Mapbox WebGL JavaScript Library is how to interact with the properties, options, and controls on your map.
Mango Map
Mango Map latches onto its simplicity with a good selection of styles and templates. One neat feature is how it clusters points at a small scale. But when you select one, it automatically explodes the points so you can see them individually. Mango Map also enables you to add out-of-the-box tools to your web maps.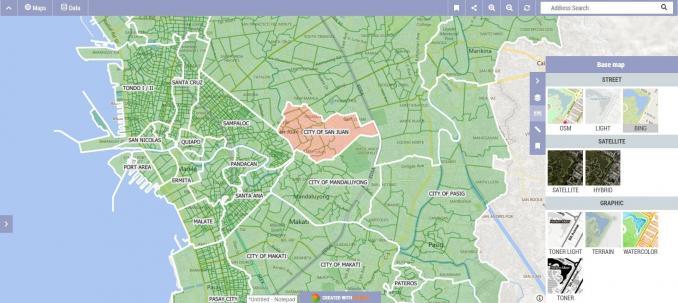 GIS Cloud
Visualization is not where GIS Cloud shines. Sure, you have control of labeling. You can also stylize thematic maps. Also, it has a nice touch with the tabs, giving it a bit of a desktop GIS software feel. But because of its clunkiness, GIS Cloud should come with a bottle of antacid.
6. Extras
ArcGIS Online
ArcGIS Online has a stranglehold on niche tools like operational dashboards, story maps, and crowdsourcing. Survey123 is a form-centric to capture data in the field. In the meantime, you can track where field crews go in real-time.
Then, you can schedule where they will work in the Workforce app. Esri recognizes the needs of customers like its open data portals. The APIs accommodate custom development opening up a whole world of possibilities.
Carto
Carto specializes in putting analysis into production. It's meant for those types of projects where you dig deep into the data. No development is needed to build spatial models driven by machine learning.
Out-of-the-box solutions like site selection, territory planning, and vehicle routing tackle everyday challenges. But it can be a bit of a steep learning curve if you don't know HTML, CSS, JavaScript, and SQL. Here's an example of using Cartoframes, which are like dynamic notebooks you can interactively update on-the-fly.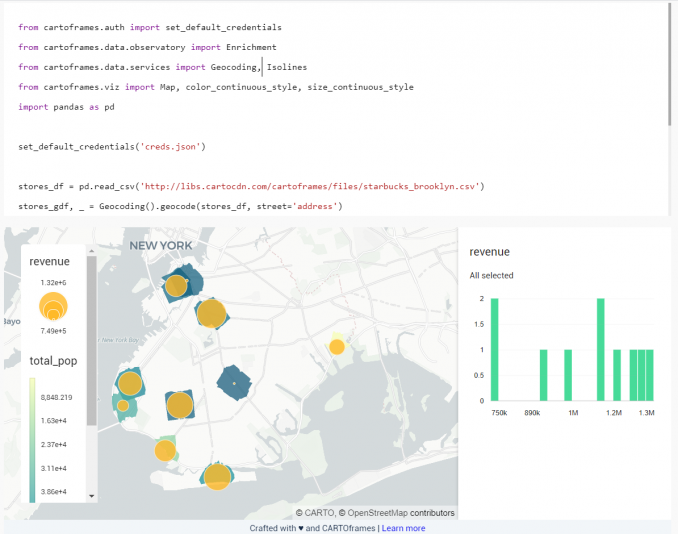 Mapbox
Mapbox provides the building blocks for creating maps, data, and spatial analysis. All of this is done in the comfort of a browser. Mapbox knows how to turn it up a notch or two. For example, it has APIs that you can integrate into apps such as store locators.
Its street map rivals Google Maps. You can do so much in Mapbox like AR navigation, logistics, and business intelligence. Here's an example of interactive storytelling in Mapbox.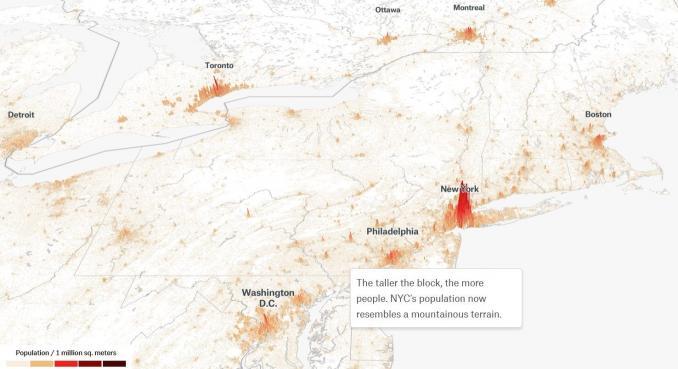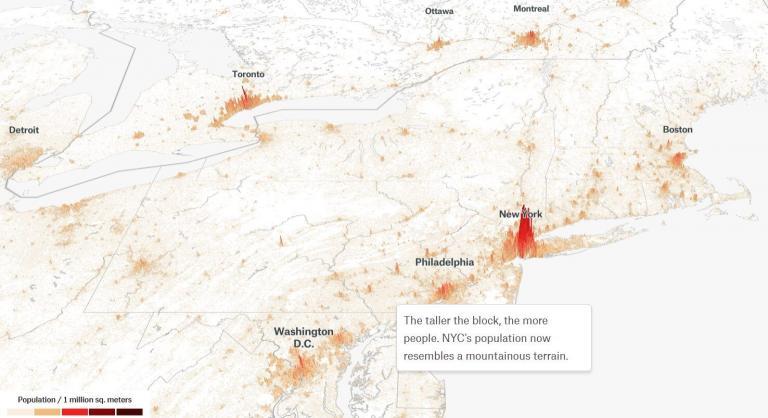 Mango Map
Simplicity is the ultimate sophistication for Mango Maps. It doesn't have any APIs for personal customizations. Augmented reality? Nope. Geoenrichment? Negative. Good old fashioned web maps? Absolutely.
If you're a non-techie and just want to build maps online (nothing fancy), it's the most reasonable option. Plus, there are a lot of nice features like this bubble map.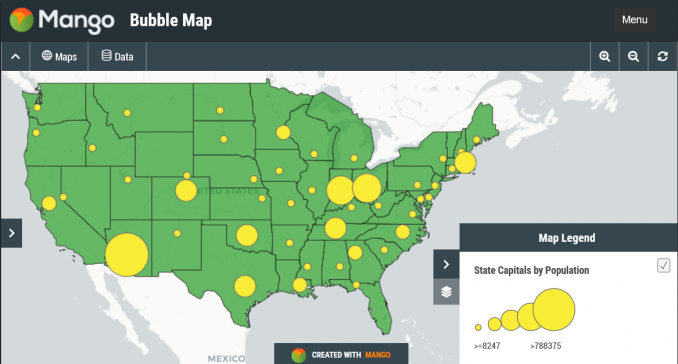 GIS Cloud
When your only tool is a hammer, the whole world is a nail. For GIS Cloud, this is true for three things – field collection, data editing, and web map publishing. But this can only take you so far. If you only need a small set of tools, go for it. But look elsewhere to propel you beyond the web mapping basics.
7. Suitability
ArcGIS Online
ArcGIS Online is great for large organizations and governments. If you have a large budget and you want to do it all, this is the ultimate solution. If you're not a developer, it's a good choice for you. Also for organizations that already work in an Esri environment, it's easy to integrate products such as ArcGIS Pro.
Carto
Carto is a great option if you're into web development and you want to build customized tools around their APIs. If you are familiar with Postgres + PostGIS, it's the backbone of Carto as they package it as a web service.
Mapbox
If you want scalability, Mapbox has the most flexible pricing. You only pay for what you use with a very generous free usage amount. It's also one of the most sophisticated web mapping platforms in the cloud. Although it has the second-highest popularity, it still requires some development.
Mango Map
Mango Map is the most inexpensive web mapping platform. Plans are less than $50 per month. It's not only priced reasonably, but it's also one of the easiest to use. The features are not too rich, so it's not overwhelming for casual users.
GIS Cloud
If you want to display, edit, or perform field collection, then GIS Cloud is a top option. It's suitable for small shops, less than 5-10 people. If you already are working with QGIS or ArcGIS, it has a publisher option which bridges the gap between them.
The Final Word on Web Mapping
Mapping in the cloud is revolutionizing the industry of GIS because the benefits are extraordinary.
Third parties maintain everything with backups, security patches, and server maintenance.
So we, the analysts, data scientists, and developers can focus on the task at hand.
The future of GIS in cloud computing is trending upwards.
How much work in the cloud for Web GIS? Who do you trust for your web mapping platform?
Please let us know in the comment section below.