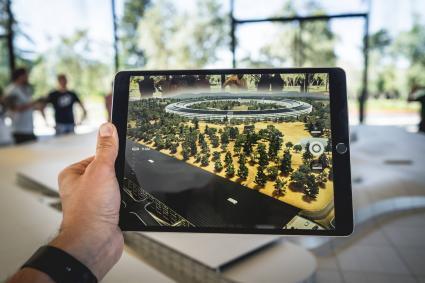 Augmented reality (AR) allows you to interact with the outside world by enhancing or adding 3D features to your phone's display.
Despite how AR is still in its infancy, GIS is slowly adopting this technology as a means of conceptualizing reality.
But what are some of the applications for augmented reality in GIS?
Let's explore this new technology and how we can use it in the geospatial world.
1. Underground Utilities
Last year, vGIS released a video showing underground utilities in augmented reality. Hundreds shared it and it quickly became viral amongst the GIS community. Here's the video:
We all know underground piping exists beneath our feet. Instead of just looking down at the street pavement, augmented reality gives us an alternate view. So you don't have to physically dig a hole in the ground.
But I think this video was so popular because it got the GIS community thinking. If we can see underground infrastructure, what else can we do with it? All of us were sitting back and imagining the possibilities in our industries.
2. Architecture and Building Design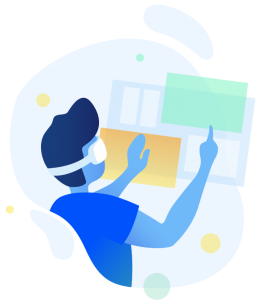 In construction, sometimes it's best just to put your 3D model and see how it looks exactly where it's going to end up. This is why we use augmented reality to understand the visual impacts in architecture and building design.
Because it's difficult to conceptualize the world in a top-down 2D view, 3D models belong in an augmented world.
But this doesn't only work for buildings. Think about the placement of transmission towers, wind turbines, and solar panels. Imagine recreating a 3D model of an ancient city that no longer exists. How powerful is that?
READ MORE: 3D Analysis Tools in GIS – Bend It in 3D
3. Navigation Assistance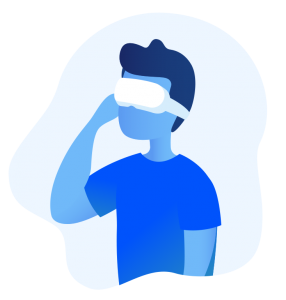 The phone knows where you are and it knows where you're pointing. So this means it can assist you in where to go in augmented reality.
Have you ever been lost in an airport before? Imagine if you could just pick up your phone and have it lead you on the correct path all the way you want to go.
The idea of navigation assistance in augmented reality means that you get guidance as you point and interactively use your phone. You type where you want to go. Then, arrows show you the path on how to get there.
Summary: Augmented Reality Applications in GIS
One of the biggest opportunities in GIS today is to harness the power of augmented reality. As I've shown today, it's the one missing element we need that can transform the way we work in industries such as:
Utilities
Building design
Navigation
As we've demonstrated, it can be an incredibly powerful feature. If you want to learn more about augmented reality, here are some of the best in the business:
Now, it's your turn
It's time to turn things over to you.
Are you using augmented, mixed, or virtual reality in GIS? If yes, how do you use it?
Or how can you apply augmented reality to GIS?
We want to hear from you! Please let us know with a comment below.