CityEngine: Build a Digital Twin of Your City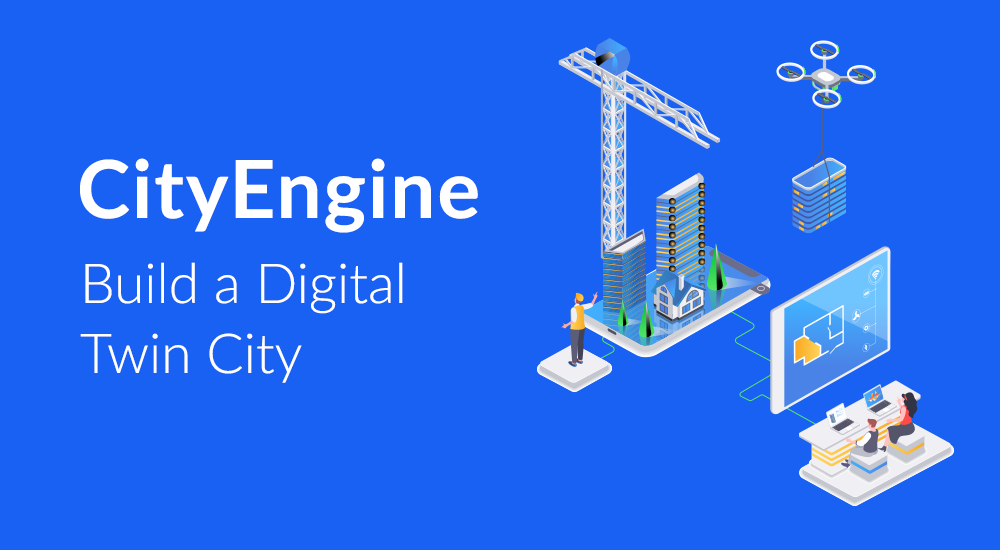 CityEngine: Build a Digital Twin of Your City
CityEngine is a stand-alone desktop application by Esri that allows users to create 3D data models for urban design and city planning.
Traditionally, whenever there was a large planned development in a city, there would be open houses with physical models.
But because of advancements in technology and 3D data models, CityEngine can help visualize proposed projects and streamline its review process.
Not only for cities of the present time, but it also could be for cities of the past and future as well. Let's take a closer look at some of the capabilities and use cases of this urban planning software package.
3D Buildings and Landscapes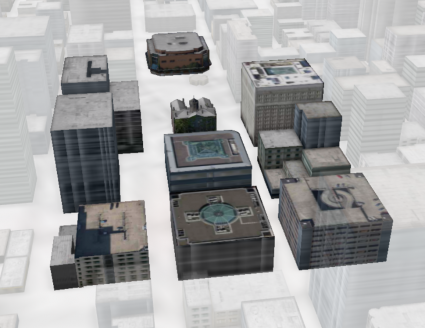 For those users who want to build a digital twin of their city, CityEngine gives you editing tools with snapping and measurement capabilities.
Fortunately, you don't have to start from scratch because CityEngine comes equipped with the "Get Map Data Function". This tool helps build usable 3D data like building footprints and streets from existing sources.
First, you pick an area of interest. Then, it automatically downloads an elevation surface, basemap, and OpenStreetMap street network. The tool has a set of procedural rules to quickly get you started and create a 3D representation from 2D GIS data.
From here, you can sketch proposed projects and buildings into your 3D city model. Additionally, you can apply textures and architectural details such as solar panels to buildings.
CityEngine Capabilities and Use Cases
CityEngine provides you with all the 3D modeling tools to help you build interactive and immersive urban environments. For example, here are some of its capabilities and use cases: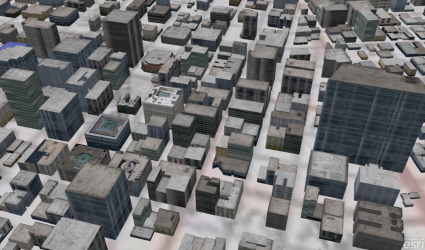 Site planning scenario management and comparison studies
Realistic, thematic (zoning), and conceptual representation of 3D data
Capabilities to publish to web scenes, game engines (Unreal), and VR/AR experiences
Geodatabase support including textured multipatches and shapefile format
Metrics in reports and dashboards, analysis tools
CityEngine also provides you with the necessary tools to help guide and measure the impact of change with the capabilities to integrate with ArcGIS Urban.
Computer-generated Architecture (CGA)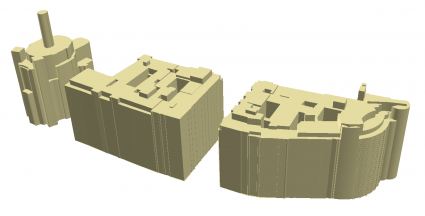 Computer-generated Architecture is a programming language where you can apply rules to generate 3D geometry in CityEngine.
The reason you may want to use CGA is to apply rules to alter designs based on the instructions set in the properties.
This will update how the output 3D models are generated from input shapes in CityEngine, which is a big time-saver for users. Then, if you want to compress compiled a CGA rule file (*.CGB), then you can use rule packages (*.RPK).
What is CityEngine?
CityEngine is an ideal desktop solution to build 3D models of any city, and evaluate scenarios side-by-side to know which one is best.
You can publish and share any feasibility study to integrate with ArcGIS Urban. Then, you can share for public feedback on what they want and improve.
It's great for planning teams and working with citizens and developers to evaluate proposals and offer digital engagement. You can define thematic representations such as if it's residential or commercial, and set rules for geometry, green spaces, and streets.
Additionally, you can import GIS information in CityEngine, use measuring tools, and get a framework that encourages feedback and supports collaboration.
If you want to learn more about it, check out CityEngine by Esri. Otherwise, you can find a sample CityEngine Web Viewer application for the City of Portland.