Earth at Night – Black Marble (NASA)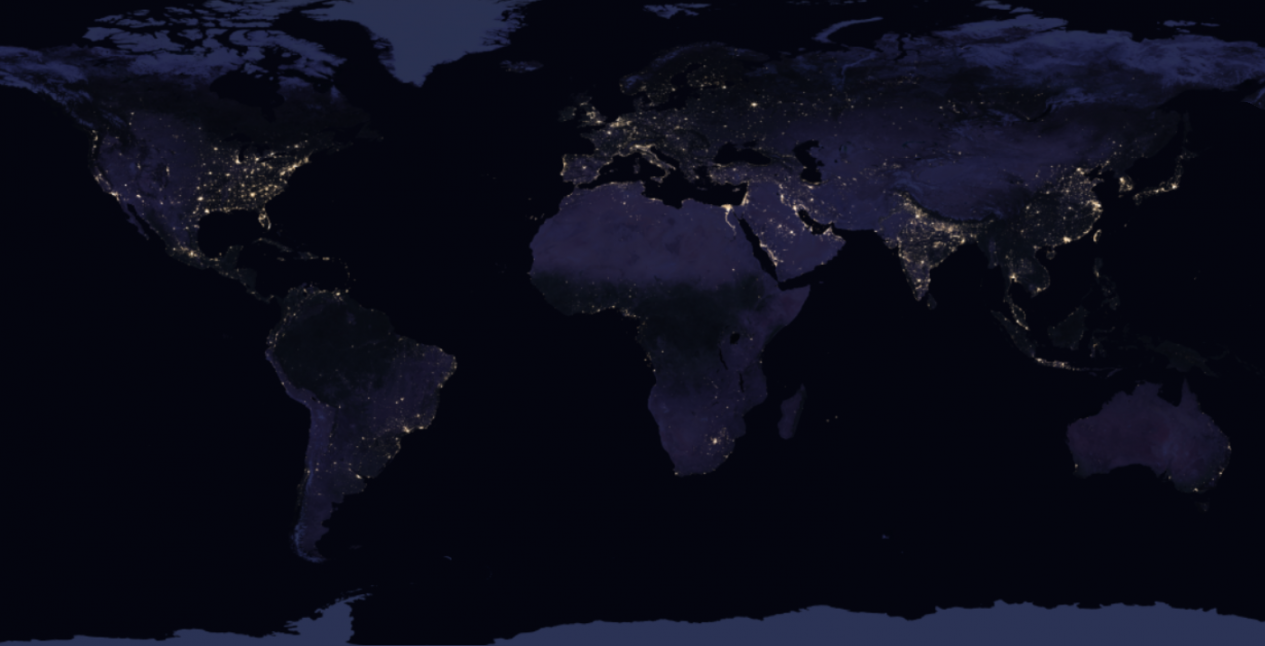 Earth at Night – Black Marble (NASA)
What does the Earth look like at night? And what is the extent of human settlement on Earth?
By stitching 400+ images from space, NASA has compiled the most comprehensive night view in its Black Marble map.
As seen in this Earth at night map, everything from major cities to wildfires illuminate the night sky.
Join us on the dark side (said in Darth Vader's voice). Find out how NASA collected the electrifying Black Marble map and its potential applications.
READ MORE: The 5 Blue Marble – Satellite Image of Earth
View the Black Marble Map for Yourself
First, you can see for yourself NASA's unique Black Marble map in the EOSDIS Worldview Earthdata Explorer.
In this interactive viewer, you can zoom in to see cities and towns or zoom out to see the whole planet at once.
The Black Marble product is also available as a 15 arc-second gridded GeoTiff raster file through NASA's Black Marble official website.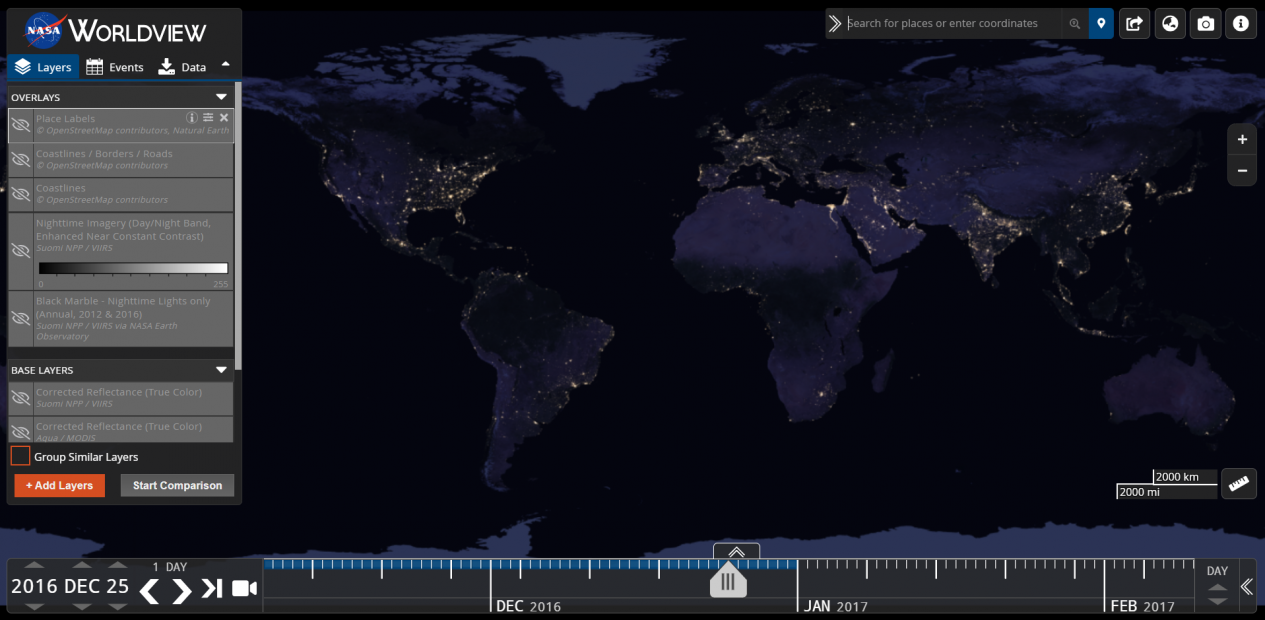 Earth From Space at Night
While the Blue Marble map is a view of Earth during the day with land, oceans, and clouds, NASA's Black Marble is a fascinating way to visualize Earth at night.
This map provides a visual representation of how much light glows on the Earth's surface. This is a good indicator of everything from wildfires to energy consumption around the world.
In some locations, the map shows just faint specks of light, almost invisible to the eye. But in other parts of the world, the night sky lights up with dense clusters of light from metropolitan cities.
Black Marble has the potential for us to understand everything from urban development and energy access to the impacts of natural disasters and recovery.
READ MORE: 3 Wildfire Maps: How to Track Real-Time Fires Around the World
Suomi NPP Satellite Powers Black Marble
The Black Marble is a composite image, stitched together of 400+ images from the polar-orbiting Suomi NPP satellite. In order to complete the full composite, the satellite completed 312 orbits
Onboard the satellite is the VIIRS (Visible Infrared Imaging Radiometer Suite) instrument, which collects images of Earth in 22 spectral bands. One of them is the day-night band (DNB). This panchromatic band is sensitive to visible and near-infrared wavelengths, which powers the Black Marble.
Altogether, the Black Marble is a full collection of scenes stitched together 2.5 terabytes of data into a composite to observe nighttime lights.
Well, that's it from us. It's time to turn the microphone to you. Have you used NASA's Black Marble before? Can you think of any other use cases? Please let us know with a comment below.