Smallworld by General Electric (GE) Review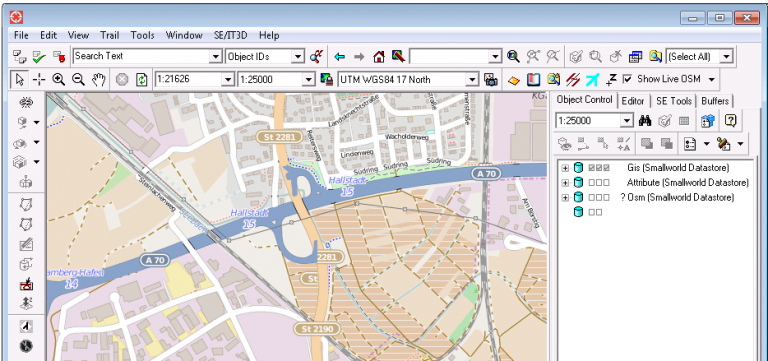 If you're working in telecommunications or utilities, take a look at GE Smallworld. When General Electric acquired Smallworld, it quickly became the top GIS software for utility companies. GE has a long and successful track record in utilities.
It has similar capabilities to most GIS software. Because it specializes in network infrastructure, you get value-added tools specifically for networking.
Pros/Cons of GE Smallworld
Here are some of the advantages and disadvantages of using GE Smallworld compared to other GIS software applications.
Smallworld Ratings
Ranked #13 from 30 GIS Software
Smallworld by General Electric
Although GE Smallworld is a network specialist software, you don't get the full functionality of GIS software. For example, you can't quickly change the symbology in your view. Instead, administrators handle this in the back end.
GE Smallworld enables data access and querying thematic mapping for visualization. It offers spatial analysis tools like buffering, proximity measurements, and network analysis.
Overall, it's solid for most GIS uses and applications. In fact, we ranked it #13 in our list of GIS software.
Object Geometry
In GE Smallworld, objects can have multiple geometries. If you think about it from a networking perspective, it's robust and completely makes sense. Also for versioning, it does too.
This data model provides a powerful, consistent architecture at the heart of GE Smallworld.
For example, electric, gas, telecommunications, and water distribution systems all evaluate network infrastructure.
Version managed database (VMDS)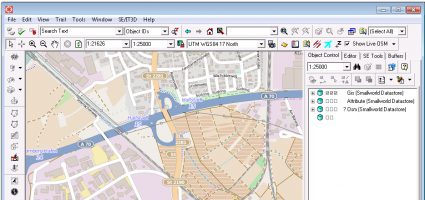 Version managed database (VMDS) sets it aside from other GIS software. The strong points of this database system are its ability for:
Versioning and archiving
Restoring backups
VMDS systems don't have a file system that you can simply export and import. Instead, you have to use it in tandem with a file conversion utility. For example, you can convert Smallworld data from Safe Software FME.
Magik object-oriented programming
GE SmallWorld is completely written in Magik. Magik is an object-oriented programming language and can be stand-alone applications on their own.
Magik is also console-based for usage in the application. Users can update their code on the fly, which sort of resembles a simplified JavaScript syntax.
When the application is running, developers and GE SmallWorld users can use Magik in the command line as well.
Summary: Smallworld by General Electric
Smallworld is not your typical do-it-all GIS software.
Instead, there's a clear focus on network design and asset management.
Its key advantages are its object geometry, database system, and scalable architecture.
What are your thoughts inside and outside the realm of GIS?