10 Geocoders for Pinpointing Addresses [Free and Paid]
Which geocoders work best?
These are the best paid and free geocoders available today.
We look at the top geocoding services today like Google, Bing, HERE, QGIS, US Census Bureau, and Esri.
But what is their functionality? Can they batch geocode? What separates the best from the rest?
Let's take a look at all the top geocoders available today.
READ MORE: What is Geocoding?
1. Google Maps Geocoding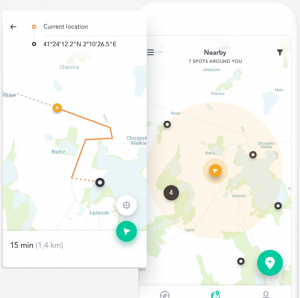 Google Maps has become everyone's favorite source for navigation, traffic, transit, and location information. Behind the scenes, it's because of Google Maps' rich geocoded database containing millions of data points.
In order to use Google's geocoding service, sign in to your account at Google Maps. In your custom maps, add a CSV/XLSX layer or Google Drive file. Google's Geocoding service takes the address, city, state, and zip code from the table, and plots out the latitude and longitude coordinates within Google Maps.
Before you move forward, check Google Maps Geocoding API's terms of service. This is because it is prohibited to display results outside of a Google Maps session.
2. QGIS Geocoding Plugins (Free)
While most geocoding services come with a hefty price tag or credit fee, QGIS offers several geocoding plugins for free. And the best part about QGIS is that it's completely open-source licensed under the GNU General Public License.
OSM PLACE SEARCH: In QGIS 3, geocoding is all in open source using the OSM Place Search plugin. OSM Place Search adds a panel with a search box. After you search for a location, it zooms to that address. Everything returned is OpenStreetMap (OSM) from the Open Database License.
MMQGIS: If you want to geocode addresses in bulk, then you should give the MMQGIS plugin a try. When you feed it a spreadsheet (CSV) containing multiple addresses, the plugin adds them to the map canvas as points.
GEOCODING PLUGIN: Alternatively, the GeoCoding plugin accepts just one address as input. After you type an address into the dialog box, it pinpoints that location on the map.
PYTHON GEOCODER: Also, the Python Geocoder is another open-source library that leverages Python to retrieve latitude and longitude coordinates from Google Maps. One of its advantages is that it can be used completely separately from QGIS.
3. Esri Geocoding (ArcGIS Online World Geocoding Service)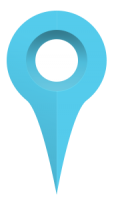 Esri's ArcGIS Online Geocoding Service is a paid service that requires credits to use. There's a limited amount of addresses (250 or so) to can geocode at a time with a free account of Esri ArcGIS Online. But it's a matter of getting your addresses in a CSV (name, address, city, state, zip code) and importing them as a CSV layer.
ArcGIS Desktop has its own way to geocode using your own parcel or street data. Instead of consuming credits with the ArcGIS Online World Geocoding Service, you can create an address locator. This way when you type an address with the Geocoding Toolbar, it can pinpoint the location based on your inputs.
4. TomTom Geocoder
TomTom Geocoding is a dependable geocoding service, as the company has over 25 years of history in building digital maps. Through its Maps and Search API, this is how developers can integrate these services to build location-based applications.
By working with global companies like Foursquare, it has one of the most reliable Points of Interest (POIs) coverage of all geocoders. This includes POI details like address, city, country, land area, or accompanying photos.
5. Mapbox
Mapbox boasts one of the biggest userbases with companies like Facebook, Shopify, and Pinterest leveraging their services as a whole. By using APIs, developers programmatically access Mapbox tools and services in their projects. One of their biggest APIs includes their geocoding and reverse geocoding service.
If you want to give their geocoding service a test drive, try their Geocoding Playground. We typed in a couple of addresses (some ambiguous) and the results were outstanding. Geocoding is also available in Mapbox Studio, as well as an API.
6. HERE Maps Geocoding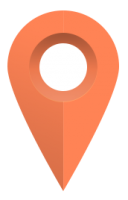 There have been glowing reviews for the HERE Geocoding API because of its ease of use and batching efficiency. For example, HERE Maps Batch Geocode API can consume thousands with just their basic plan and plot out points on a map. In addition to simple geocoding, HERE maps support multi-reverse geocoding, address ranges, and fuzzy searching.
However, the geocoding results from HERE maps cannot be used for private or internal use. Unless you purchase a business plan account, their free results cannot be used for private usage.
7. Precisely Geocoding (Precisely)
One of the best options in terms of accuracy and worldwide coverage is Precisely geocoding service. Using its cloud-based SaaS platform, users obtain highly accurate latitude and longitude coordinates along with an Assessor's Parcel Number (APN).
For example, companies like Facebook are embracing Precisely geocoding services because of their global high precision. In turn, this helps Facebook deliver more personally customized content and advertisements to users.
8. Bing Location API
The restrictions for Bing are a bit less in comparison to the other paid options on this list. Bing's geocoding API is a pretty decent alternative with a 1M limit of free geocode entities per year.
If you have a list of addresses to geocode, you can use the Geocode Dataflow API to batch geocode up to 200,000 addresses. This can reduce time all in a single non-billable transaction going backward and forward.
9. US Census Geocoder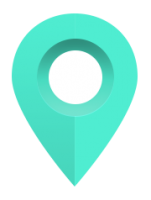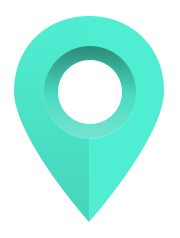 If you are working with US addresses, the US Census Bureau Geocoder has statewide address locators that work using TIGER line files. It's less accurate but it allows you to geocode 1000 or more entries at a time for free.
There's also the US Census REST geocoder where you don't need to download any data. This matches addresses to geographic locations using interactive and programmatic (REST) access.
10. Sygic
200+ million drivers from around the world use Sygic. It's good for speed limits, traffic information, and speed cameras. For services, it also gives you gas stations with fuel prices as well as parking services.
But you also can use its Location API which translates addresses into GPS latitude/longitude locations. Likewise, you can obtain addresses through its API by using reverse geocoding.
What are your go-to geocoders?
On the data analytics side of things, we use geocoders for various reasons. For example:
Recognizing spatial patterns using geocoded addresses for site selection and business analytics.
Accepting spoken addresses for routing analysis with directions.
Managing customer records and identifying where customers are located to better serve them.
Now, you have a list of the best geocoders in use today. Have you used any of these geocoding services? What did you think of them?