3 Advantages of Paper Maps Over Digital Maps
Advantages of Paper Maps
In the digital cartography age, it's easy to overlook traditional paper maps.
Nowadays, they're becoming obsolete like old floppy disks.
But they still serve their purpose in our day in age.
Here are 3 advantages of paper maps over their digital counterparts.
1. Paper maps don't run out of battery power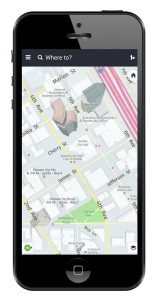 GPS receivers are great for navigation and getting to where you want to go. But in a survival situation, paper maps provide a reliable backup to GPS receivers, smartphones, or tablets.
It's in those gridlock situations where you lose battery power or your signal, that paper maps can be a savior. Coupled with a compass, you can orientate where you are.
Unfortunately, it's getting harder to find paper maps. For instance, you can't find a Road Atlas at your grocery store anymore.
2. Set up and markup is easier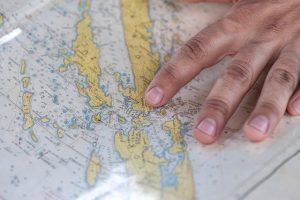 When you're in the field, it's sometimes just easier to markup a paper map. Then, you can digitize it in the office and worry about it afterward.
Setup of field apps like Esri Collector + Survey123 or QField takes time and expertise. You have to prepare all the layers, and even for offline usage
But paper maps are quick and easy to get ready. When you laminate a paper map, it becomes waterproof. Then, you can roll it up in your backpack and use it during a rainstorm.
3. Paper maps give you better spatial awareness
Over-reliance on GPS has eroded away our spatial awareness. You become more focused on your phone, and less on your overall surroundings.
When you follow directions from GPS apps or navigation systems, you don't gain a full understanding of your environment. Instead, you become dependent on technology.
Despite its convenience, GPS receivers make us less aware of our surroundings. The broader scale and greater details in paper maps give us an advantage in geographic perception.