ArcGIS for AutoCAD Plugin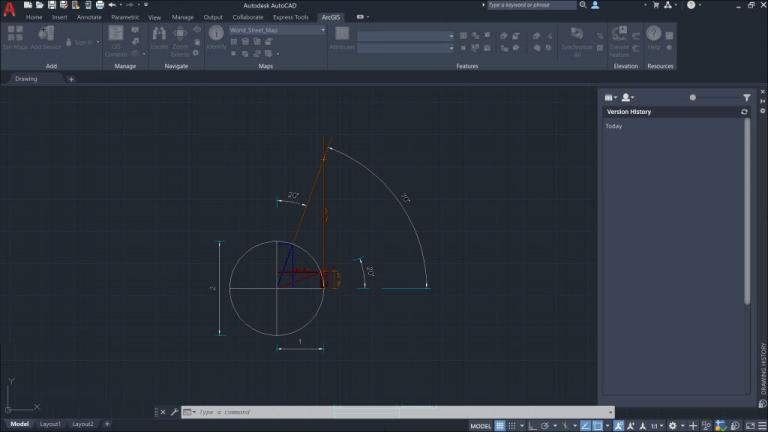 ArcGIS for AutoCAD
Do you use AutoCAD and want access to better base maps? Are you looking to edit ArcGIS data locally in AutoCAD?
If you're looking to add interoperability between AutoCAD and ArcGIS, then the free ArcGIS for AutoCAD plugin might be of interest to you.
Within this plugin, you can import everything from image services from ArcGIS Enterprise to layers on ArcGIS Online.
Let's get an overview of some of the benefits of downloading this plugin in AutoCAD.
ArcGIS for AutoCAD Capabilities
Once you install the ArcGIS for AutoCAD plugin, it will appear as a ribbon in AutoCAD. Not only can you synchronize both for improved interoperability, but it also adds functionality.
Here are some of the capabilities you can get from the plugin.
Overall, it's a tool for existing AutoCAD users to gain access to GIS data and capabilities.
Field Data to AutoCAD
The combination of Autodesk's AutoCAD with Esri's ArcGIS software makes a powerful mapping tool for architects and engineers.
By using the ArcGIS for AutoCAD plugin, office workers can get instant access to any data collected in the field.
Because of this streamlined approach from the field to the office, engineers can quickly perform quality control on demand.
So instead of using a spreadsheet for data collection, the integration of this plugin can speed up workflow and improve efficiency.
READ MORE: 5 Field Apps: Data Collection Tools for Mobile GIS
Conclusion: ArcGIS for AutoCAD
This plugin lets you view and edit data in an environment that you may be more comfortable with, such as AutoCAD.
It's a bridge between AutoCAD and ArcGIS that gives you much-needed interoperability.
It also integrates with image and feature services to serve layers from either ArcGIS Enterprise or ArcGIS Online.
If you're using AutoCAD and are looking to integrate ArcGIS, this free plugin is a useful tool for your everyday workflow.