Autodesk Review: Design the World with AutoCAD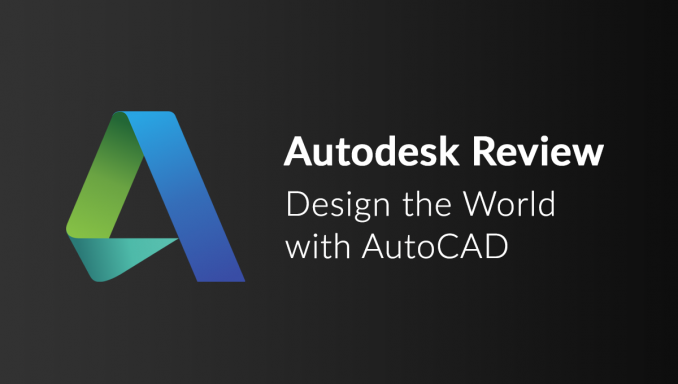 In this Autodesk review, we'll talk about the world's leading provider of software for design, engineering, and construction. You'll find out what Autodesk's main products are, and what types of services the company offers.
Plus, you'll also learn how this world-renowned software connects the world through architecture and design. Autodesk has a lot to offer. From Civil 3D, Revit to Fusion 360, let's explore the suite of tools offered by Autodesk.
---
"You can dream, create, design, and build the most wonderful place in the world. But it requires people to make the dream a reality"

— Walt Disney
---
The famous quote above from Walt Disney highlights the importance of people in the design process. But behind the scenes, it's not only great engineers and drafters… it's also CAD software like Autodesk that can make a dream a reality.
Because if you spend much time in the design world, you've almost certainly heard of Autodesk. The company is an industry leader in CAD software for professionals who need to create 3D CAD models, engineering drawings, designs, and much more. In this Autodesk review, you'll see how it stacks up for ease of use, pricing, and support.
Pros/Cons of Autodesk
Here are some of the biggest advantages and disadvantages of using the Autodesk suite of products.
Autodesk Review and Ratings
If you're looking to work in the world of drafting and design, then Autodesk is the world leader in CAD software.
You know when you learn to ride a bike… it takes a bit of time. But once you get it, you master it. This is like AutoCAD. It takes time to learn the tools and nuances, but it's a seriously powerful software suite. Although you might find it difficult at first, it's easy to get a hang of the drawing tools, commands, and other functionality.
When it comes to working with the #1 design software in the world, you get what you pay for. Generally, Autodesk has a high startup cost. However, discounts are available for new monthly subscriptions. Plus, you have the option to either purchase products separately or buy a bundle which can save you money.
Autodesk is like a Lego kit for engineers. The software suite includes sketching, modeling, rendering, and more. Depending on the type of Autodesk product, you can do everything from design, simulation, building management, and manufacturing. There are also separate product suites for everything from film animation to fabrication simulation.
The Autodesk customer service team provides quick support to resolve troubleshooting and product issues. If you can't find what you're looking for in the Autodesk Knowledge Network, there is also a community forum for immediate feedback. Altogether, the support is top-notch and welcoming for product feature suggestions and ideas.
Autodesk Video
Here is Autodesk in action! Whether it's for animated films or product design, check out the range of capabilities of this powerful software.
Autodesk Products
Autodesk is one of the most widely used software packages for architecture and engineering. You can design everything from cars to buildings and it's relied upon by professionals in every industry.
The company released the first version of AutoCAD as its flagship product in 1982. Since then, Autodesk has expanded its range of products. From 3D modeling to building information modeling (BIM) systems, here are the top products from the Autodesk suite.

Autodesk Civil 3D is a 3D modeling software that allows you to create civil engineering, architectural designs, and building information management (BIM) systems. This software is widely used in civil engineering for designing infrastructure projects such as highways, railroads, and buildings.

AutoCAD is a powerful 2D and 3D CAD software that allows users to design, model, and draft in various layouts. This product provides industry-specific toolsets for architecture, engineering, and mechanical design types of projects.

With Fusion 360, you can create 3D models of your product in a cloud-based CAD platform that offers CAM, CAE, and PCB tools. Because it's in the cloud, it allows for possibilities to collaborate and simulate manufacturability with design tools.

Revit is an advanced BIM software that helps architects and engineers model buildings and other structures. From concept to construction and maintenance, you can track the entire building's lifecycle making it a complete 4D BIM software solution.

Autodesk Design Review is a free viewer that allows you to visualize 2D and 3D CAD files including the following formats: DWG, DXF, and DWF. It has the functionality to mark up, track changes, and print CAD files so you don't need a license for these simple uses.

AutoCAD Map 3D combines the functionality of GIS analysis and cartographic tools. By using this product, you will gain tools for building thematic maps, mapbooks, and more. You will also be able to leverage GIS data management tools and directly edit geospatial data.

Autodesk Inventor is a manufacturing and fabrication software that enables users to simulate processes and analyze workflow. This 3D computer-aided design software allows users to create virtual representations and validate the product.

Maya is a widely used 3D animation software for visual effects in films and video games. For example, animators have used this product in films such as Star Wars, Lord of the Rings, and the Disney animated film, Dinosaur.

3ds Max Design is a 3D modeling, animation, and rendering software package that enables designers to create expansive worlds and landscapes. From game development to film production, this product is mostly for animators and artists who specialize in 3D modeling.

AutoCAD Mechanical is used in designing, modeling, and drafting mechanical products. You will gain access to standards-based parts and industry-specific tools to help increase productivity in mechanical engineering and design.

From the start of the design process to the operating phase, Autodesk Construction Cloud supports the workflow and connectivity of data between products. This unified platform will help maximize efficiency through each stage of a project and increase profits
Upgrade Your Skills with Autodesk Certification
Autodesk certification provides the most widely recognized credentials for engineers, designers, and technicians in computer-aided design. Not only can it give you the opportunity to advance your career, but it can also open new doors.
These certifications are available to both students and professionals. But most certification paths require anywhere between 150 and 1,200 hours of relevant Autodesk software experience prior to the exam.
| Certification Type | Cost | Experience |
| --- | --- | --- |
| Autodesk Certified Associate | $150 | Approximately 150 hours of relevant Autodesk software experience |
| Autodesk Certified Professional | $200 | Approximately 400 hours to 1,200 hours of relevant Autodesk software experience |
| Autodesk Certified Expert | $250 | Approximately 400 hours to 1,200 hours of relevant Autodesk software experience |
Autodesk Certification Fees and Requirements
Autodesk offers several certifications for its software, including Civil 3D, Revit, and Inventor. Once you decide on the path that's right for you, keep on reading to find a wealth of Autodesk resources to help you reach your goals faster.
Autodesk Certified Associate
Once you have completed about 150 hours of Autodesk software experience, you can enroll in the Autodesk Certified Associate exam. This exam costs 150$ and will test that you have all the essential skills and are ready to enter the job market in CAD or CAM.
Autodesk Certified Professional
This type of Autodesk certification requires approximately 400 to 1,000 hours of Autodesk experience. The Autodesk Certified Professional is a more advanced type of certification compared to the Associate.
The expectation is for you to have the recommended analytical and problem-solving skills to be able to handle complex workflows and design.
Autodesk Certified Expert
Although the 400 to 1,000 hours of experience is about the same as the Autodesk Certified Professional exam, this type of certification proves that you have mastered the use of Autodesk software.
The Autodesk Certified Expert showcases your skillset that you know all the intricacies in Autodesk and that you have learned the software to an expert level.
Autodesk Courses and Learning
In the Autodesk catalog, you can choose from multiple online learning pathways to meet your specific needs and interests and put them to the test. You can join for free and take self-paced courses in everything from AutoCAD, Civil 3D, Fusion 360, Inventor, and Revit.
Depending on your current skill level, you can also filter by Associate, Professional, Expert, or Foundational degree of difficulty. Each course is easy to follow with an overview of the material it will cover.
Whether you want to do something as simple as creating or modifying viewports or you want to look into more advanced CAM strategies and workflows, the Autodesk Academy has something here for everyone to learn
PRO TIP: If you are in need of online preparatory courses for any of the Autodesk Certification exams, make sure to check out these online CAD preparation training courses.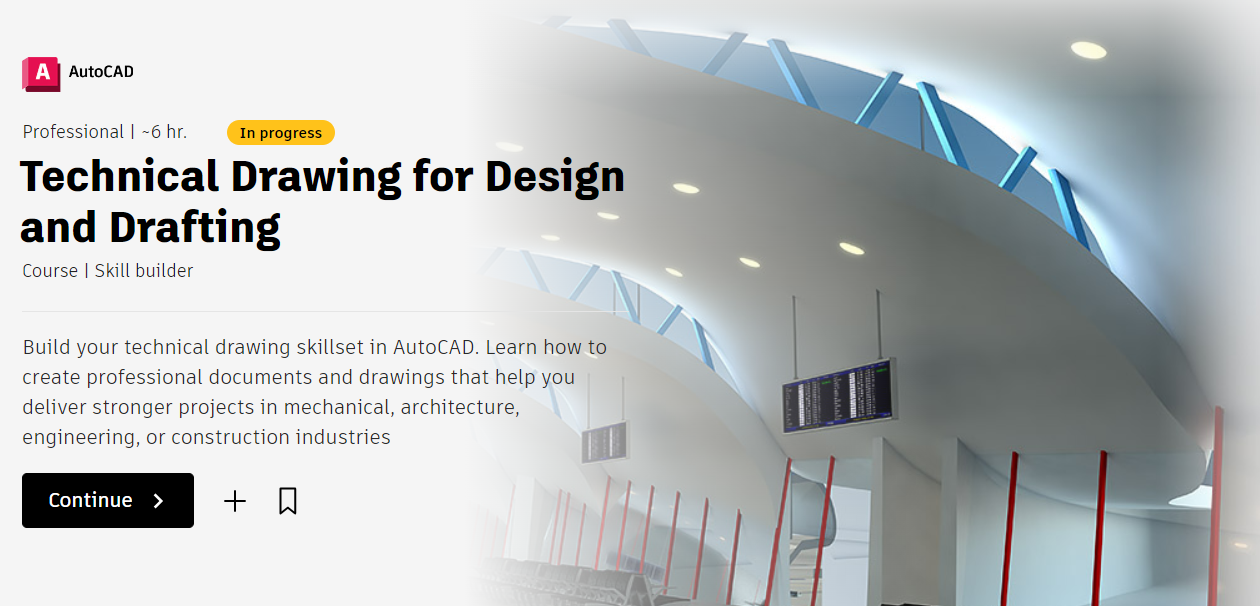 Autodesk Review: What's Next?
When it comes to the Autodesk suite, there are a lot of moving parts depending on your specific needs.
In this Autodesk review, we discussed what its main products are and who uses them. Autodesk is a global leader in CAD software, with products like AutoCAD, Revit, and Inventor used in architecture, engineering, and construction.
From associate, professional, and expert level credentials, we also discussed the Autodesk certification options that will provide you with the most widely recognized accreditation in CAD today.
What are your thoughts on Autodesk? Is it the #1 design and engineering software today? Please let us know with a comment below.