ArcGIS Solutions: 150+ Industry-Specific Templates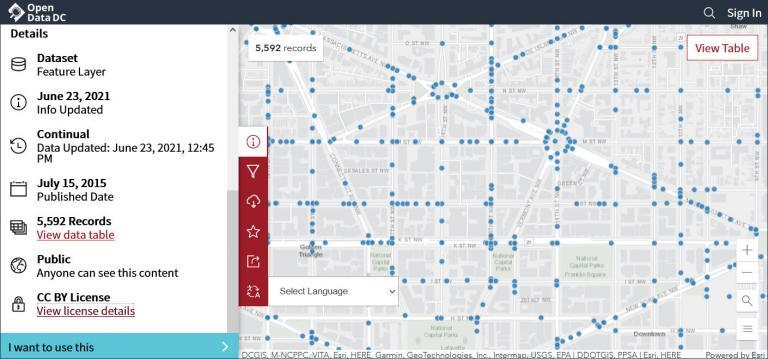 ArcGIS Solutions: 150+ Pre-Made Templates
ArcGIS Solutions are "out-of-the-box" web app templates that you can just plug and play in ArcGIS Online.
In total, there are over 150 pre-made templates that are focused on maps and apps to help address any challenges in your organization.
So if you are in the process of starting out building a web app, it's probably best to not reinvent the wheel.
Instead, you should just start with one of these industry-specific templates to get your project started much quicker.
Industry-Specific Templates
As you already know, the ArcGIS Solution templates are designed to help you create a web mapping application from scratch. But they also come in different categories to help you easily sort what's available.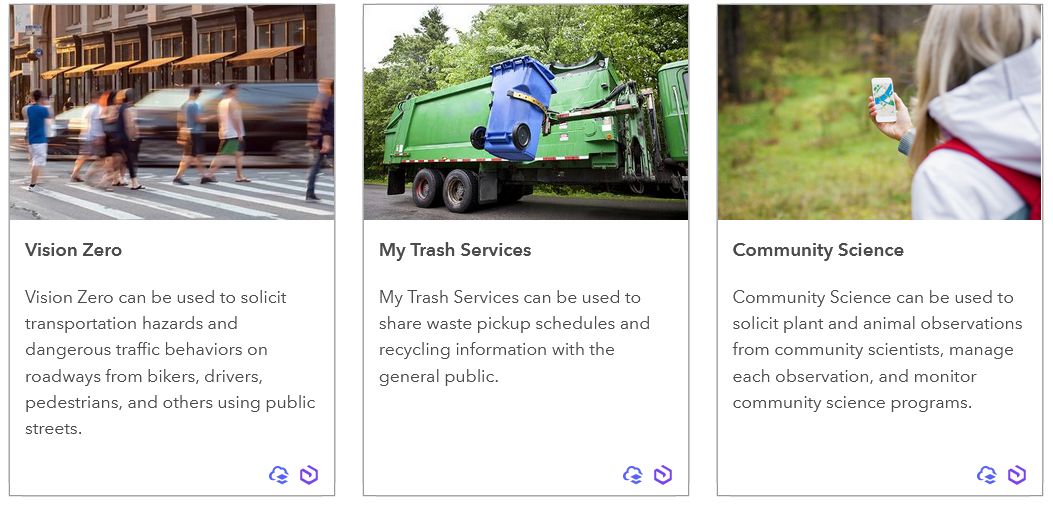 ArcGIS Solutions and Examples
From soliciting feedback to conducting inspections, here are some of the most popular examples of ArcGIS Solutions to help build the workflow you're looking for.
Citizen Problem Reporter
The application can be used to enable residents to take steps toward addressing neighborhood issues by submitting reports to the city. This can include everything from graffiti to potholes and any type of non-emergency problem.
Crime Analysis
This app helps you manage crime incidents and includes a systematic process for identifying emerging patterns. These insights can be used to increase the efficiency of law enforcement, reduce crime rates, and make communities safer.
Development Impact Analysis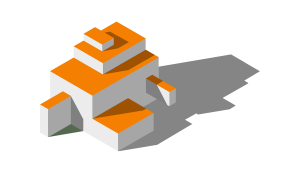 This solution addresses an important step in the urban development process, as it can help identify potential issues before they become problems. This web app includes a viewshed analysis to visualize the impacts of shadows and incoming solar radiation on proposed buildings.
Fire Hydrant Inspection
This inspection app collects fire hydrant information to ensure hydrants are maintained and are in working condition. Because fire hydrants are critical pieces of infrastructure that are used to supply water to fire departments, their regular inspection can help save lives and prevent property damage.
My Neighborhood Services
Individuals can use the app to learn about facilities that are available in a community. The neighborhood services app shares information about facilities like parks and libraries, or community activities like book clubs and sports leagues.
Tree Management
You can use the app to create a database of trees on public lands like parks, community gardens, and public housing. Next, you can track their location, type, soil conditions, species, and more. Finally, you can also use the app to track maintenance activities, such as pruning, planting, soil testing, and more. The app can be used to cultivate a volunteer workforce by allowing people to sign up to work on specific trees.
ArcGIS Solutions Templates
There are many ArcGIS Solution templates available online, and you can choose the ones that suit your needs the most.
From form inspections to asset inventories, you can find templates for a variety of purposes.
They make a great starting point. But you can also modify them to your liking.
Have you ever used an ArcGIS Solution template before? How did it work out for you?