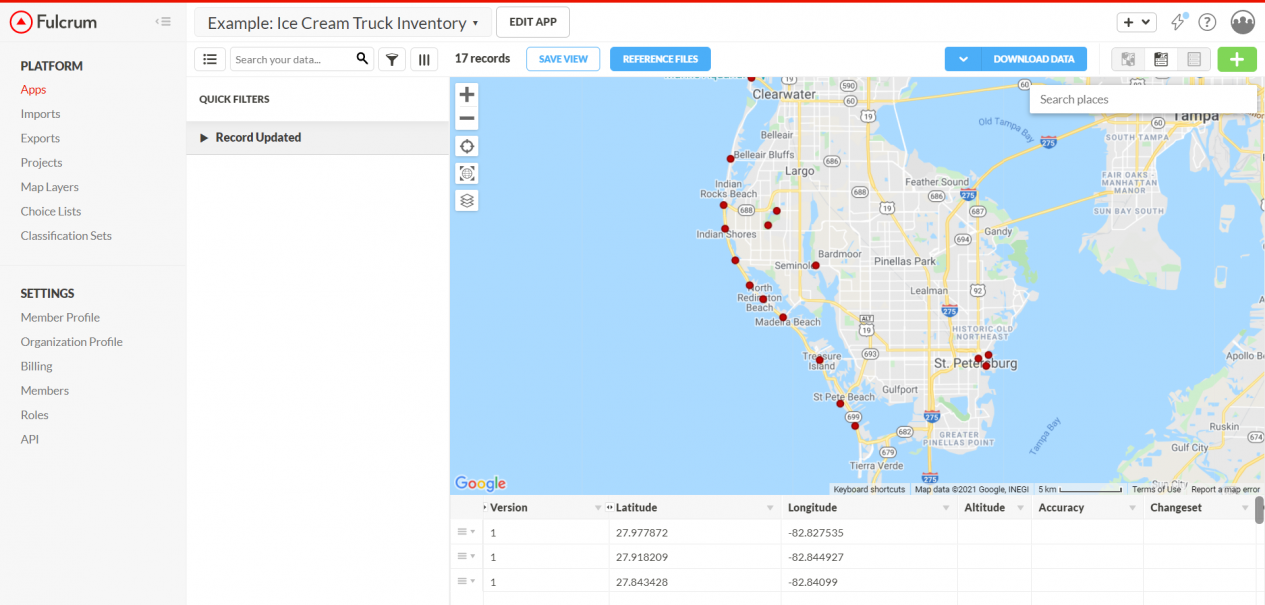 The Fulcrum App
The Fulcrum App is a mobile data collection platform that gives you the power to collect and analyze data in the field.
Because data collection is one of the most time-consuming and crucial aspects of any project, the Fulcrum App can help make the process simple and efficient.
By using the Fulcrum App, you can record data from the field and make it accessible to anyone working on the project.
In this article, you'll learn about the key components of Fulcrum as a data collection tool and how to get started with it.
Fulcrum App and Dashboard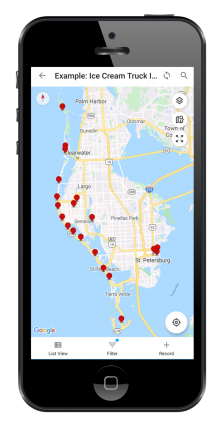 There are two key components to the Fulcrum platform. First, the mobile app is for data collectors in the field. Secondly, the Fulcrum dashboard helps you stay on top of your project with an at-a-glance view of what's going on.
MOBILE APP: The Fulcrum app is available to download on your mobile phone and use out in the field. It has over 100 million addresses and places of interest built in through Google Maps. This means that field workers have the most up-to-date geolocation provider and imagery right at their fingertips.
DASHBOARD: The Fulcrum Dashboard helps you oversee all activities in the field. It's for your typical work in the office, often on a desktop machine to help control the flow of the project. But there are also capabilities like searching, filtering, editing, importing, and exporting within the dashboard.
READ MORE: 5 Field Apps: Data Collection Tools for Mobile GIS
Fulcrum Use Cases
No matter the size of the project, Fulcrum is flexible to fit any size for data collection requirements. Here are some of the most common use cases.
SAFETY COMPLIANCE: Conduct inspections to look for signs of potential hazards and take corrective action as needed.
ASSET MANAGEMENT: Collect an inventory of existing infrastructure assets and assess their lifecycle as part of an integrated system.
ENVIRONMENTAL MONITORING: Capture locations of wildlife, air quality, biodiversity, and other types of data to mitigate environmental risk.
Pricing
The pricing ranges from $25 to $50 dollars per month for each user. But Fulcrum pricing also offers a 30-day free trial to test out the product if it suits your needs.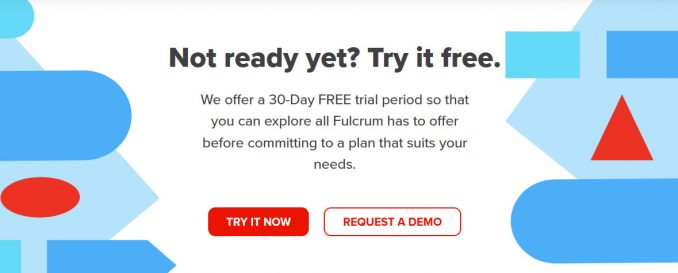 Fulcrum App: Is It the #1 Field Collection App?
For any company still in the stone age working with sheets of paper in the field, the answer is to upgrade your system to something more simple and convenient.
Fulcrum has an easy-to-use data collection app that you can take in the field using both iOS and Android.
But it's the Fulcrum Dashboard that gives you the functionality to edit data, analyze it, and see the big picture of your field collection efforts.
Do you use Fulcrum? What do you think of it? We'd love to hear from you. Please let us know with a comment below.