The 7 Best Alternatives to Google Maps for Navigation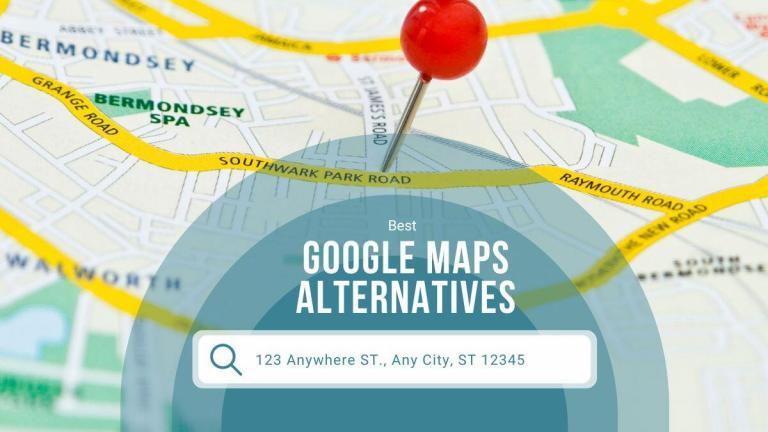 Google Maps Alternatives
Google Maps is the go-to navigation app for many of us, but what if you're looking for something a little different? There are many alternatives to Google Maps that offer a range of features and functions.
Whether you're looking for a detailed map of your city or a navigation solution for a road trip, these alternatives to Google Maps may provide you with the right tool for the job.
So, take a look at these Google Maps alternatives, explore the features, and see which mapping app best suits your needs.
READ MORE: Google Earth vs Google Maps: What's the Difference?
1. Waze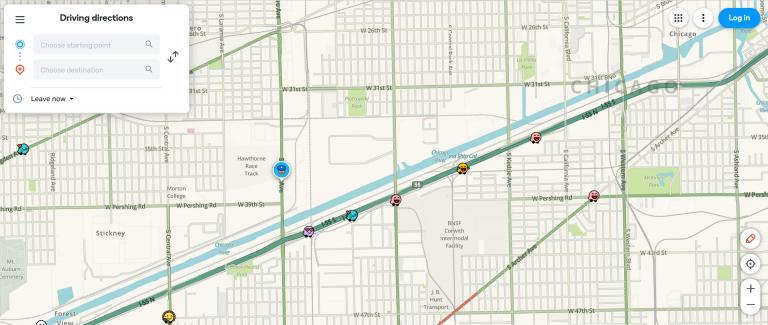 Waze is a navigation and crowdsourcing app that provides real-time traffic and road information. Users can report accidents, traffic jams, speed traps, and other hazards, and their reports are shared with other drivers in the area.
Waze also offers turn-by-turn voice navigation and comprehensive search capabilities to help you find the places you want to go. You can easily search for and navigate to specific addresses and points of interest, and you can save places to your Favorites for quick access.
Waze also has a built-in moderation feature that assesses the accuracy of the reported hazards and road closures. Waze is currently available for Android and iOS, and you can also use it online and on your desktop computer.
2. Apple Maps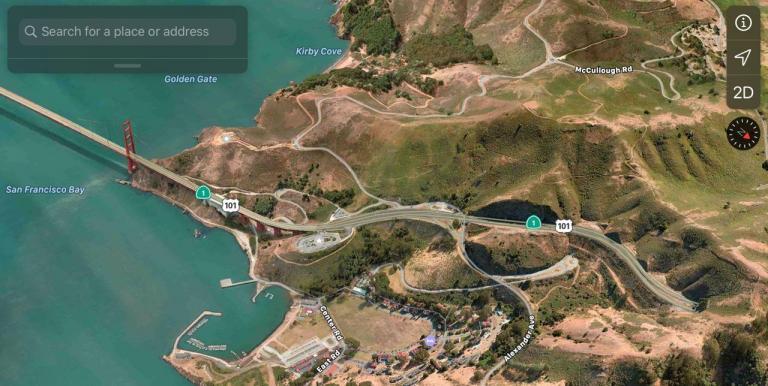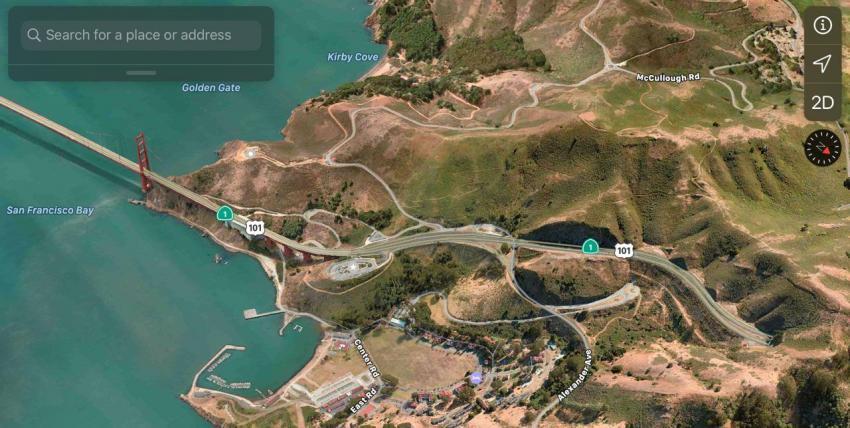 Apple Maps is the built-in maps app on your iPhone, iPad, and Mac computer. Apple Maps is a great navigation app, and it's very easy to use. You can easily search for and navigate to addresses, and you can also search for and add specific places for quick access.
Apple Maps also has turn-by-turn navigation, so you can follow your route with ease. Plus, it can automatically find your nearest transit stations to help you get around. When you draw two fingers on the map, you can view its 3D map in a growing list of cities.
If you're looking for an alternative to Google Maps, Apple Maps has a lot of great features. Although it's growing in popularity, it's probably the best option for anyone using an Apple device.
3. HERE WeGo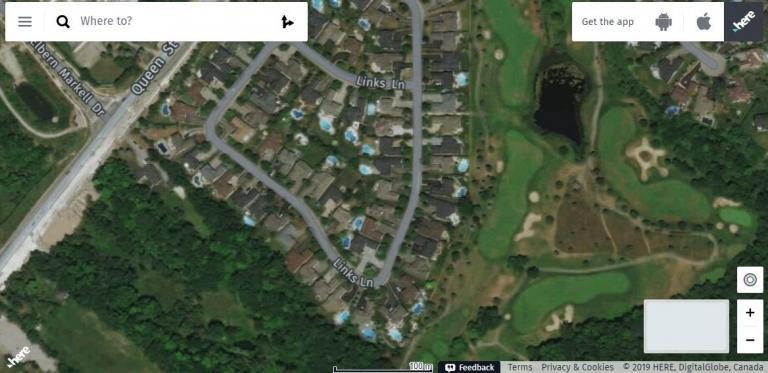 HERE WeGo Maps is an innovative mapping service that offers users a variety of features and benefits. This GPS city exploration app excels in navigation and route recommendations. Plus, it offers turn-by-turn voice navigation and has built-in public transportation routing.
In addition to providing detailed maps, HERE WeGo Maps also includes features such as real-time traffic updates and the ability to save locations and directions for future use. This makes it a great tool for travelers, commuters, and anyone who needs to find their way around a new area.
READ MORE: HERE WeGo Maps: The Best Way to Get Around
4. OpenStreetMap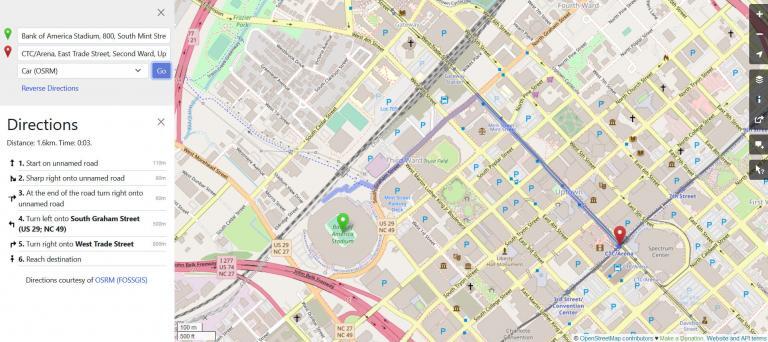 OpenStreetMap (OSM) is a free, open-source, community-driven mapping and navigation app. OSM was created in 2005 and has since grown to include a global mapping community that includes activists, and more than hundreds of thousands of volunteers.
OSM maps include information about roads, buildings, parks, and other points of interest that are not available in Google Maps. This makes OSM a great app for hikers, cyclists, and those who like to explore the great outdoors.
READ MORE: OpenStreetMap Data: How to Download Crowd-Sourced OSM Data
5. TomTom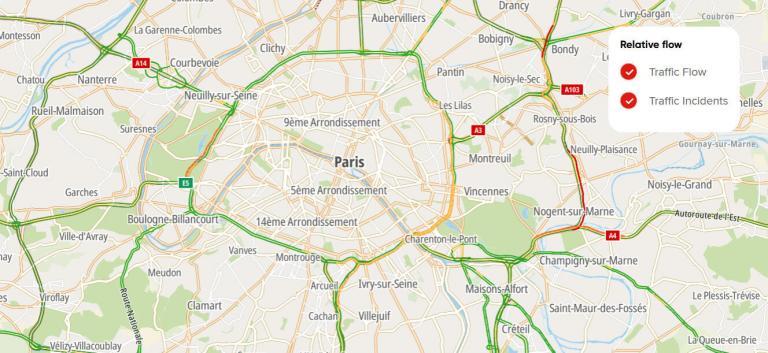 TomTom Maps is the company's flagship mapping app and is one of the best alternatives to Google Maps. It offers turn-by-turn navigation and is one of the most comprehensive mapping apps available.
TomTom's mapping technology also provides users with accurate traffic information, enabling them to plan their routes accordingly. Additionally, the software includes a range of features such as speed alerts, road closures, and route planning, which help users stay safe on the roads.
It features a street view and satellite view, as well as indoor mapping for airports and malls. It's a great app for those who want an easy-to-use mapping application. TomTom GO Navigation is available on Android, iOS, and other platforms.
6. Mapbox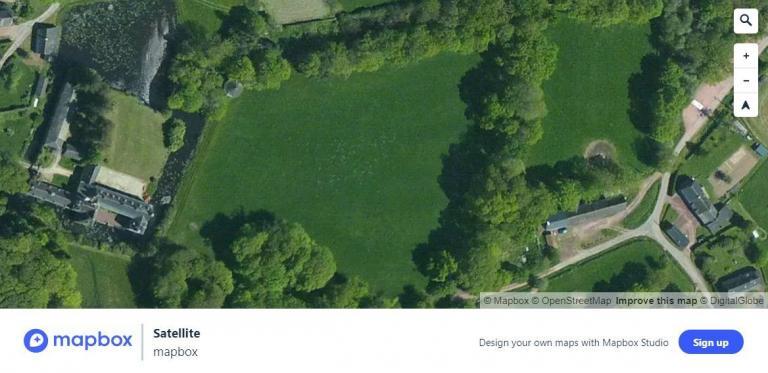 Mapbox is a mapping and navigation app that is primarily used by developers and businesses to build custom mapping applications. However, you can also use Mapbox for your own personal navigation needs.
The most obvious benefit of using Mapbox is the ability to easily create custom maps with a variety of features, such as geographical markers, routes, or even 3D buildings. Other benefits of Mapbox include access to high-quality satellite imagery, global coverage, and sophisticated geocoding capabilities.
7. MapQuest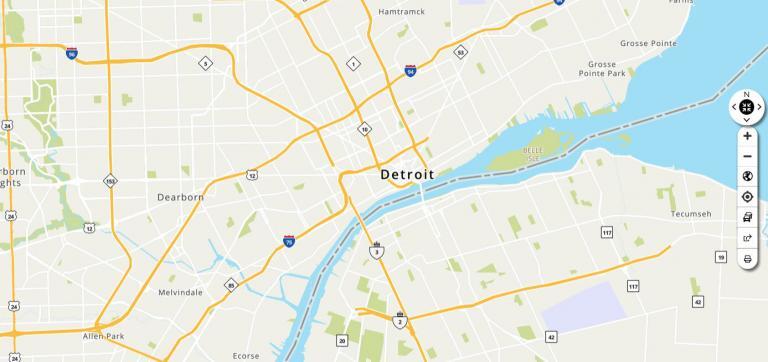 MapQuest is a mapping application that has been around since the early 90s. With MapQuest, you can easily search for and navigate to addresses, points of interest, and specific businesses.
One of the major benefits of MapQuest is its comprehensive coverage. The platform offers detailed points of interest for virtually anywhere in the world, making it easy to plan trips or find businesses and services in unfamiliar areas.
Additionally, Mapquest includes satellite images and aerial photos of cities and other locations, allowing users to get a better view of their desired location. But it does contain excessive advertisements making it less desirable than other options.
Conclusion
There are many alternatives to Google Maps, and the best ones will depend on your specific requirements. If you're looking for a navigation and exploration tool, then you may want an app like TomTom or Waze which has live traffic updates.
While OSM offers community-driven maps good for hiking, cycling, and transportation, Apple Maps is ideal for anyone using iOS. From unique base maps to places of interest, the other Google Maps alternatives also can provide you with what you're looking for.
So now let's flip it to you. What are your best alternatives to Google Maps? Please let us know in the comment section below.